10 Epic Taylor Hawkins Moments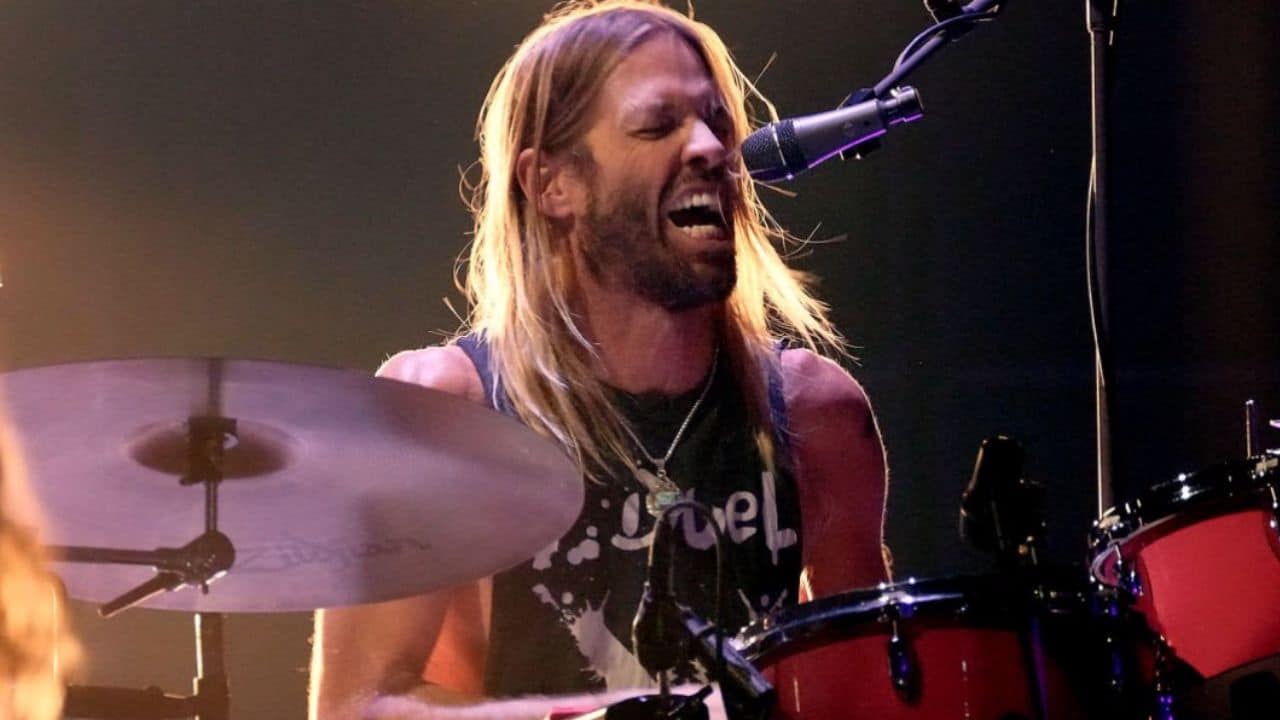 The music world once again showed off its unity and togetherness after the death of the late Foo Fighters drummer Taylor Hawkins. The musicians, such as Ozzy Osbourne, Lars Ulrich, Paul Stanley, and David Draiman, are still mourning him.
Taylor Hawkins was an American musician who achieved international fame for being the drummer of Foo Fighters. He contributed to the band's entire albums except for the first two, the self-titled Fighters and 1997's The Colour and the Shape. In 2021, he was inducted into the Rock and Roll Hall of Fame as a member of Foo Fighters.
Out of Fighters, Hawkins had released three different studio albums with his side project Taylor Hawkins and the Coattail Riders. Contributing to Coheed and Cambria's fourth studio album, Hawkins had released a solo EP in 2016, called Kota. He also released an album with a band called The Birds Of Satan.
In March 2022, it was announced that Taylor Hawkins passed away in a hotel room in Bogota, Colombia, where his band was preparing for its recent show. The news shocked the whole world and saddened Foo Fighters and Taylor Hawkins fans, families, friends, and people who have known them. Even though the cause of death of Taylor Hawkins hasn't yet been confirmed by the band, the official statement published by Colombian police was that it was related to drug use.
Furthermore, although we lost him tragically, he left us his unique moments to live his memory. In this article, you are going to see 10 epic Taylor Hawkins moments over the years. So, let's begin.
10 Epic Taylor Hawkins Moments
Here are the 10 epic moments of the late Foo Fighters drummer Taylor Hawkins.
10. Taylor's Speech On Mental Health Following The Passing Of Chris Cornell
After Chris Cornell passed away, Hawkins had made an interview to reveal his mental health. Saying that Chris Cornell was the master, Hawkins had revealed Grohl's supportive words for him.
"Like [Dave] said, people [think], 'You've got it so together,'" Hawkins says. "It just goes to show you, it doesn't matter what's in your bank account, or how many hits are on your YouTube page, or all that kind of crap — it all goes out the window if, like Dave said, you're not feeling right.
"The loss, it's a bummer, but, like Dave said, that's a real thing. Look after yourselves and if it looks like someone's down, way down, check on 'em."
9. Taylor Hawkins' Admiration For Rush
Back in May 2021, Taylor Hawkins had expressed his admiration for Rush. During his interview with Classic Rock, Hawkins had said that Rush's The Spirit of Radio changed people's perceptions of the band.
"'The Spirit of Radio' really changed a lot of people's perceptions of Rush," Hawkins said. "It was a huge radio hit and I love that it's unashamedly a great, great pop song.
"I absolutely still don't get the intro at all, the time signature or how it's counted. I've tried to understand it by slowing the tune down, but it's just not within the parameters of the things I do.
"And yet I can turn on any classic rock radio station and hear 'The Spirit of Radio.'
"How many bands can do something that fucked up and interesting and yet make it totally understandable to a non-musician. Rush showed that they could fuck music up and still make great pop songs!
"They were starting to get a little less 'dungeons and dragons' and streamlining the writing, dealing with more realistic stuff than the older tunes had – and that was exactly what I loved about this album."
8. Hawkins' Emotional Tribute To Neil Peart
Rush drummer Neil Peart's passing affected most musicians deeply. Taylor Hawkins was one of those musicians who was devastated after the passing of Peart. Back in his December 2020 interview, Hawkins had mentioned Peart's legacy emotionally.
"There can never be another Neil Peart," Hawkins admits. "No way. He had the craziest hands, and he just had such a unique thing."
""I hope that Geddy and Al play together, and I hope they can find someone to do something with them. But no one will ever be Neil Peart; it's just impossible.
"And I think Geddy and Alex know that, and they feel the same way. But I want them to play – I really, really do. I know they wanna play. I don't know that, like, personally, but…"
7. Taylor's Thanks To Foo Fighters Fans
After Foo Fighters released its latest record, Medicine At Midnight, Hawkins had appeared to talk about the band's fans. According to him, Foo Fighters has a loyal fan base.
"This was Dave's decision to put out this record [Medicine At Midnight] now because all the business asides are saying – we've looked at our spreadsheets and, by the way, no one's selling anything right now," he says.
"I think we have a pretty damn loyal fan base, and they always give us a shot every time. And at a time when everybody's just having a hard time period and the story at that time to maybe give some light and joy to some people just through music.
"Spreadsheets are spreadsheets, and the facts of the record business right now are not great. I mean, people generally aren't listening to new music, but our fans that listen to all of our records will listen to this one, and I'll be happy to have it, and we'll be happy that they have it."
6. He Speaks On Foo Fighters' Longevity
Back in August 2020, he had shared his honest opinion on Foo Fighters' longevity. Touching on the band's working process, Hawkins had said that they always had a world picture in their mind.
"It is a number of things," Hawkins says. "I think the fact that we kind of cut our teeth live, and really that has always been our sort of…
"You know, we have some great songs, Dave's [Grohl] written some amazing songs, but the fact that we've always worked hard live, meaning tour, every time, a lot. I think that has a lot to do with it.
"We always had a world picture in mind. Every time we put out a record, we always go to Australia, we always go to New Zealand, we always go to England – sometimes twice – we always do Europe – sometimes twice.
"The hardest part is touring all over America. It's because it's so fucking big. I think it's going out and playing, I think that's our longevity, and the fact that Dave manages to squeeze out a couple of good songs every record."
5. Taylor Reveals The Rarely-Known Moment Of Neil Peart
In his January 2020 interview, Hawkins had revealed some rarely-known moments of the late Rush drummer Neil Peart. According to Hawkins, Peart was a private person.
"We did a little bit, but not that much," Hawkins comments. "I hung out with him a couple of times, he had a place in Santa Monica where he kept all of his old cars.
"I've had lunch with him one day; he was a pretty private dude, and he came over to my house once for a barbecue actually."
"He was there to be with his daughter, he wasn't there to be a drummer of Rush, that's for sure. I told my friends, 'Don't bug him, just let him enjoy the barbecue.'"
"So I knew him kind-of, but I never got to know him that well, but I've had some good times with him. You look at guys like that, they're, like, your heroes, so they're kind of like superheroes to you as well."
"I was lucky enough to meet him a couple of times, and actually and to know Geddy and Alex a little bit as well."
4. Taylor Hawkins' Last-Ever Live Performance
One of those epic moments Hawkins left us was his latest performance with his band Foo Fighters. During the band's Chile show on March 18, Hawkins was covering Queen's Somebody To Love. While he was singing, Dave Grohl was showing off his drum skills.
You can watch the performance below.
https://youtu.be/Jqlnec1Bwt4
3. Hawkins' Dressing Up Like Roger Taylor While He Was 10
In 2014, Hawkins had revealed his influences and growth. Saying that he wanted to be like his influences during his childhood, Hawkins added that it was cool to dress up Roger Taylor and Stephen Perkins.
"I used to dress like Roger Taylor when I was 10 because I thought he was cool," Hawkins recalls. "In high school I used to dress like Stephen Perkins from Jane's Addiction because I thought he was cool.
"You just want to be those guys when you're that age. Then the older you get you start to find yourself, through all of your musical and life experiences and become who you are. Some amalgamated version of all these influences and stories and haircuts.
"All of these things you've adopted in part of — that have metamorphosed into who you are as a person — musically and personally. We wear our influences pretty heavy on our sleeve on this record, no question."
2. Foo Fighters' Collaboration With Zeppelin's Jimmy Page and John Paul Jones
In 2008, Foo Fighters was joined by Led Zeppelin legends Jimmy Page and John Paul Jones to cover Rock and Roll in Wembley Stadium in London. At the time, Hawkins fronted all of those guys in front of more than 85,000 people. While Hawkins was singing, Dave Grohl was once again showing off his drum skills.
1. Hawkins' Lead Vocal Performance With Foo Fighters
Back in 2006, while Foo Fighters was in Hollywood, Taylor Hawkins performed Cold Day In The Sun, which was written by himself. It was one of the most epic moments of Taylor Hawkins, no doubt.