Testament's Chuck Billy Recalls Audition For Sepultura: "I Was Too Late"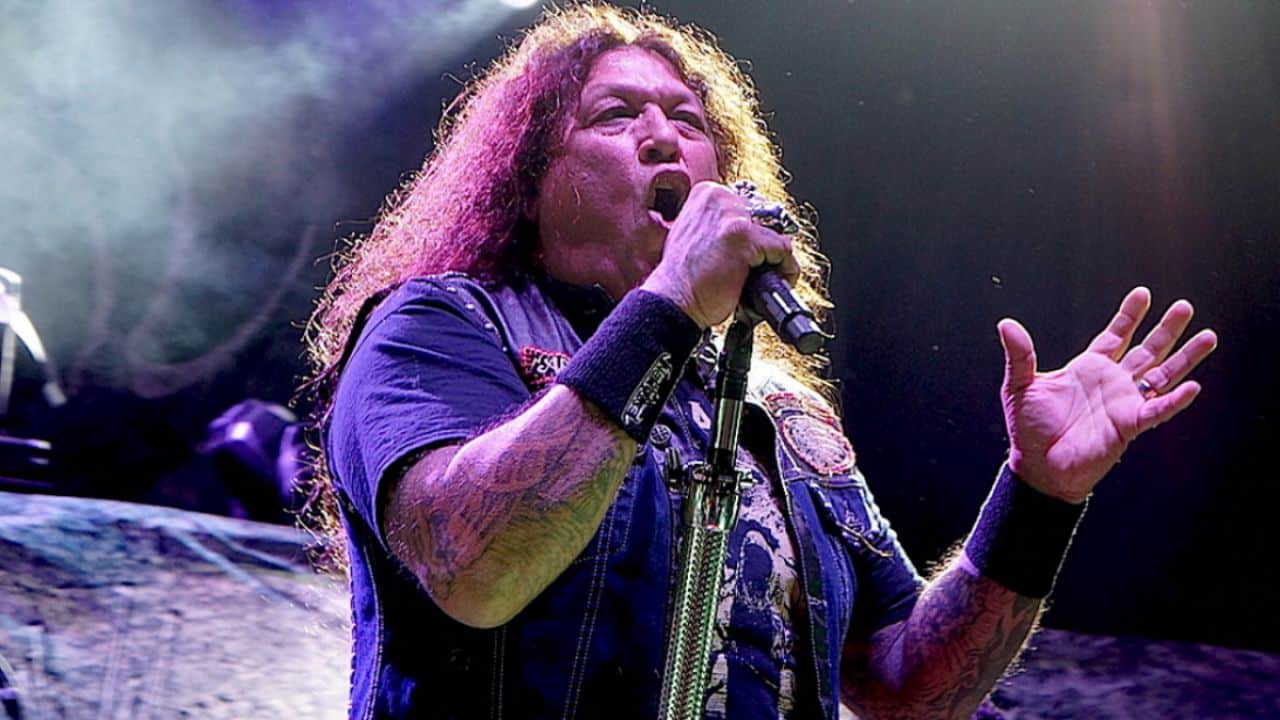 Testament frontman Chuck Billy had a brand new interview with Rocking With Jam Man. In the interview, Billy answered questions about his audition for the lead singer position of Sepultura and whether he's happy with his continuation with Testament as a result.
Founded in 1983 under the name Legacy, the group changed its name to Testament in 1986. The band, which received positive feedback from the metal community with their two albums in the late 80s, made their rise with their third studio album, Practice What You Preach.
Having released twelve studio albums, four live albums, and five compilation albums to date, the group has sold more than 14M copies worldwide while selling 1.4M albums in the U.S. alone.
Native American vocalist Chuck Billy joined the Testament in 1986. Billy has been the only constant member of the band, along with guitarist and band founder Eric Peterson. Billy has appeared on all of Testament's studio albums.
Anyway, in an interview with Rocking With Jam Man, Billy was asked if he was disappointed when Sepultura didn't win the audition for lead vocalist. Expressing that he was not disappointed, Billy says if he had won the auditions, everything would have turned out differently for Testament.
"No, 'cause Testament wouldn't be Testament. We wouldn't be able to write the records that we did — 'The Gathering' and all the great records of music. And the reunion of our original band wouldn't have happened.
"When I did the audition, I was too late; they already selected Derrick [Green] as the singer," he explained. "So that was a good thing. 'Cause if I would have got that gig, things would have been different for Testament."
Chuck Billy Says He's Undecided To Join Sepultura Even If Testament Has Completely Disbanded
Chuck Billy, who said that he was undecided to join Sepultura even if Testament had completely disbanded, asked if he was satisfied with the results after failing to win the auditions.
"I like how it turned out, but at the time I wanted it to happen because [the] music was up in the air; was broken up; everything was changing; the music climate was changing.
"So I thought back when I auditioned that I wanted something secure — I wanted a security. And to me, finding a band that had something established is what I thought I wanted. Luckily, I didn't get it. Things would have been much different for me if I would have still been in Sepultura."
When asked if he would have wanted to join Sepultura even if the Testament had completely disbanded, Billy said:
"In a sense, but looking back now, I don't know," he comments. "I mean, every band has their hardships and up and downs, so I don't know if I would have got into the band and then we would have hit a stone wall and had hardships there.
"I probably wouldn't have been in the band. I probably would have left the band. And who knows what I would have done."
Back in May 2020, Chuck Billy had remembered what he thought about the Testament when the first time he heard them. Saying that he saw them in Alameda first, Billy added that they were pretty good.
"There were good. Zet [original Testament singer Steve 'Zetro' Souza] was my younger brother's best friend, so I went to see their gig in Alameda.
"It was Eric and his brother Derek on guitar, and they all wore priest collars. It was very entertaining. Like, 'Wow, these guys are pretty good.'
"Shortly after that, Alex joined the band and did the demo, and that's when Zet played me the demo with three songs. I was, like, 'Wow, these are really mature songs for those kids I saw playing not too long ago.'
"When Zet decided to leave to join Exodus, he kind of handed me the baton, 'Call Alex, they need a singer now.' At that point, I was, like, 'OK, I'm gonna find a band that I'm gonna join and be a part of it.' And I walked right into that band. The timing was perfect."