Lamb of God Icon Suffers a Tragic Death of Disney Channel Star Cameron Boyce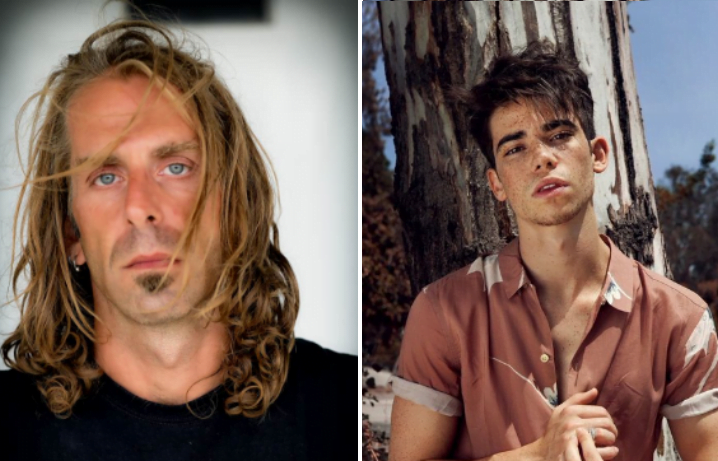 The famous actor Cameron Boyce, died on July 6 because of heart attack. In 2011, he  shone with Jessie, which was aired on the Disney Channel.
Who is Cameron Boyce? He was born in America on May 28, 1999. At the same time, famous actor played on "Mirrors" in 2008. People shares thousands of social media posts for the tragic death of Jessie's Luke, Descendants' Carlos, Cameron Boyce.
Lamb of God icon Randy Blythe didn't forget him and shared an article about him on his verified Instagram account.
Here's what he wrote for Cameron Boyce:
"Shine on, Bright Star" Hollywood, CA.
1.5.2019 It is with a heavy heart that I must bid this young man, @thecameronboyce, a peaceful journey on his trip to the great beyond. I met Cameron working in Hollywood- we did some acting together for an upcoming production.
Cameron was a Disney child actor, now growing into a young man- he was just 20 years old when he died last night of natural causes due to an ongoing medical condition. Despite being a famous as a child star, he was as about as down to earth as a person could get, which greatly impressed me- there was absolutely zero sense of entitlement about him.
We had a lot of laughs on set, not mention good talks on the nature & perils of fame. Cameron was incredibly talented- he could dance, sing, & was a brilliant actor with a great sense of humor & a genuine curiosity about the world- just truly a joy to watch perform. I would watch him on set doing his thing & think "Man- he's SO GOOD." Incidentally, his paternal grandmother, Jo Ann (Allen) Boyce, is a Civil Rights icon, one of the first 12 African-Americans to attend an integrated high school in the south, in 1956- I believe that this sort of upbringing lead to his strength of character, & philanthropic nature.
Although he & I came from very different worlds- the Disney scene & the heavy metal music world are pretty much polar opposites- we got along well & I was really looking forward to seeing & working with him again.
I extend my most sincere condolences to Cameron's family & friends. The world needs more socially aware & kind hearted young men, & we certainly lost a good one last night. I took this photo on set- you can see the kindness in his eyes. Safe journey, bro- see you on the other side. 
You can see the post below: