Ex-Mötley Crüe Singer Recalls Near-Altercation With Andy McCoy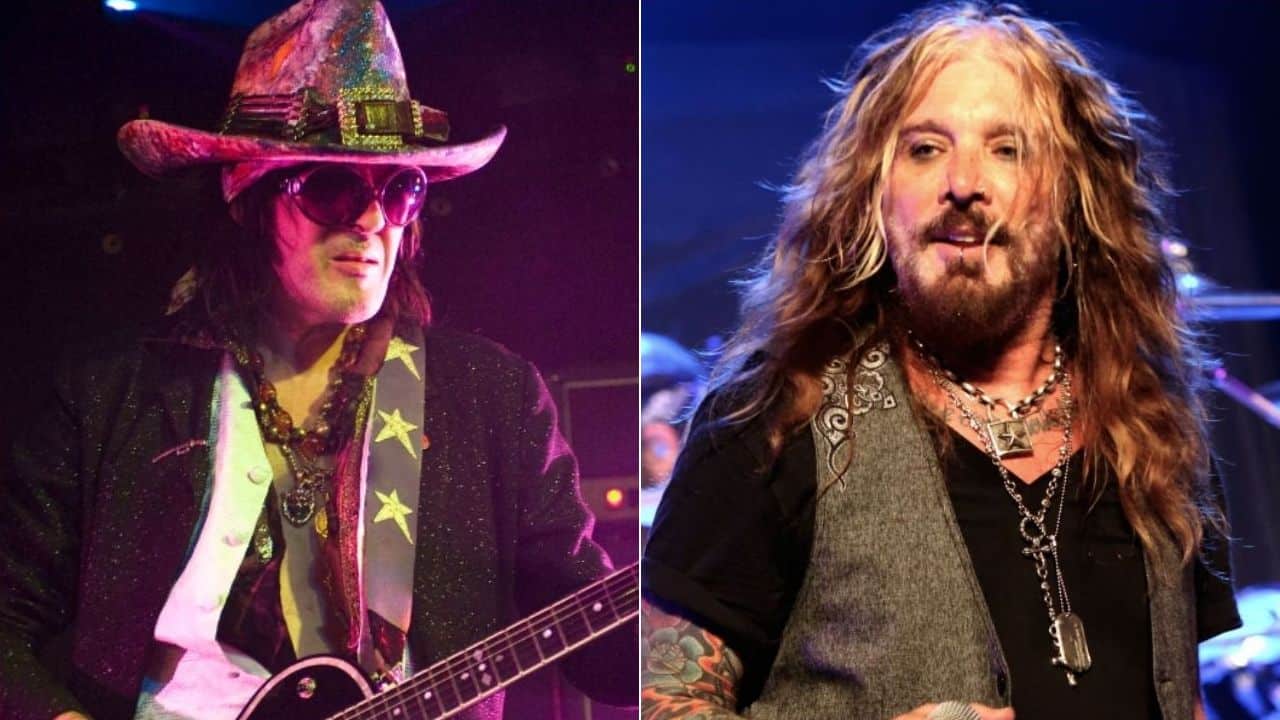 Former Mötley Crüe singer John Corabi recalled his near-altercation with Hanoi Rocks guitarist Andy McCoy and said he had a memory that McCoy attacked him with his cane.
John Corabi was a member of Mötley Crüe between 1992 and 1996. Joining the band after the band's original singer Vince Neil parted ways with Crüe, Corabi recorded only one studio album with the band, which was the band's self-titled Mötley Crüe album. In addition to recording the sixth album, Corabi was the writer of a couple of songs taken from the band's Generation Swine. He also played on the band's extended play, Quaternary.
However, while Corabi was not a member of Mötley Crüe, one of the most painful moments in rock music happened. After Sami Yaffa, Nicholas "Razzle" Dingley, Tommy Lee, and Andy McCoy partied at Vince's home during Hanoi Rocks's very first US Tour in 1984 Razzle and Neil left home towards the later hours of the night to reach a local liquor store. In the end, intoxicated Vince Neil made a crash, and Razzle died. Since then, Andy McCoy has had unlimited hate against Mötley Crüe.
Recently, John Corabi mentioned his argument with Andy McCoy. Earlier in the interview, he described his first meeting with Andy, taking people back a few years before his near-altercation with Andy. Later, he recalled the time he thought McCoy was going to pummel him to death because he was angry after his bandmate's passing.
"I went back to a Swedish rock festival, and I didn't realize it but a very good friend of mine, Conny Bloom, who plays guitar with the Electric Boys, he was playing with Hanoi Rocks," Corabi continued. "So I was kind of walking by, and Conny called me over, so I went over and I sat at the table that they were sitting at.
"And Andy was just kind of staring at me. I had a red scarf — I just kind of had it tied around the top of my head — and he took offense to me wearing the scarf, 'cause it was, like, 'That's my thing.' So somebody said, 'Oh, Andy, this is John. He sang with Mötley Crüe.'
"And I thought Andy was seriously gonna pummel me to death. He had his cane and he came at me with his fucking cane and he was, like, literally wanting to hit me with the cane. So I grabbed the cane, and then his [then-wife] Angela and Conny came over."
Corabi Says Andy Thought 'Mötley Crüe Is Bunch Of Scumbags'
In the continuation, Corabi revealed how pissed off he was. Explaining why McCoy acted like that, Corabi then said that Andy thought he was Vince Neil. Elsewhere, the singer admitted that McCoy had very negative thoughts on Mötley Crüe.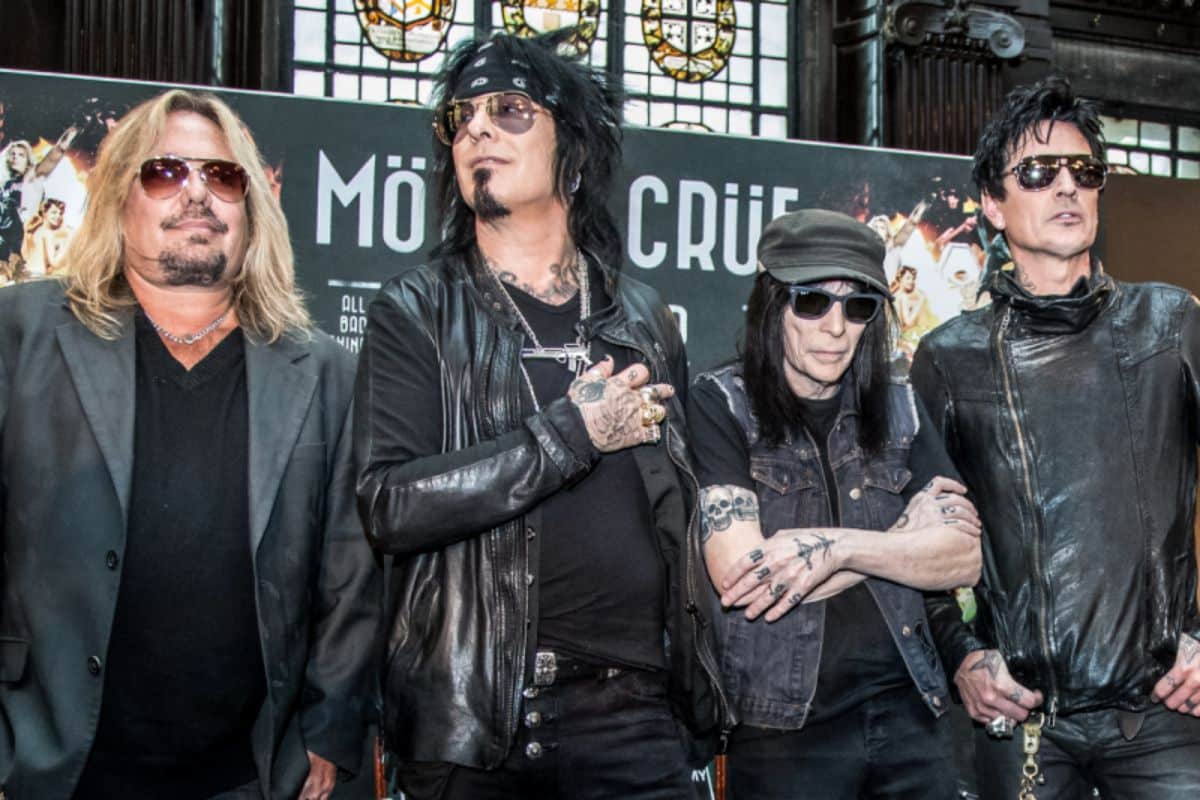 "Honestly, I was kind of pissed," he continued. "I'm, like, 'What the fuck is your problem, dude? I've already met you before.' And I'm holding on to the cane and I'm going, 'He doesn't have a fucking clue. He's out to lunch.'
"And I'm sitting there, like, 'Okay.' So I kind of let go of the cane. Conny came over, Angela came over, and they were, like, 'Dude, that's not Vince. That's John. Different singer.' And he kind of settled down. But I was, like, 'Dude, seriously, I'll fucking beat you to death with your own cane. Stop with this shit.'
"His fucking beef, and I can't say that I blame him, was the fact that Mötley had just released 'Music To Crash Your Car To', and he was not having it. And he sat there in his very difficult-to-understand English, he sat there and he was, like, 'I think that's fucking bullshit. Nikki Sixx and those guys are nothing but a bunch of scumbags.' And he was just going on and on and on about how he felt it was distasteful. Not only did they call it 'Music To Crash Your Car To', but there was a volume one and then they turned around and did a volume two."
It was not the first time McCoy blasted Mötley Crüe. This past July, McCoy talked about the Mötley Crüe reunion and the band's biopic The Dirt, saying that it totally lies and does not reveal the truth about the late Nicholas "Razzle" Dingley. He also claimed that Nikki Sixx told lies on he was beaten up by a drug dealer after overdosing in London.
"The party in that movie [is] in some mansion," he says. "You know what really happened? We were in a two-bedroom apartment. It was five people there.
"When I saw that movie, or clips of it, I was, like, 'I don't wanna see the whole movie. This is bullshit again. Hollywood bullshit'… The movie is just pure lies and bollocks again. And I can't go for that kind of crap. I want the reality out.
"He's lying," he said about Nikki Sixx. "I used to play baseball as a kid. If I beat someone up with a baseball bat who's unconscious, you think he'd live? Hell no. Hell no, bro. He was not beaten. He was slapped around to be woken because he overdosed."
Referring to the Mötley Crüe reunion, McCoy mocked the band. He also repeated that Nikki Sixx lies.
"Their 25th goodbye tour or something," McCoy laughs. "Fucking ripoffs. I speak the truth, mate. I don't lie, like Nikki Sixx, through my fucking teeth."