Slipknot's Corey Taylor Covers Metallica's 'Holier Than Thou' For The Blacklist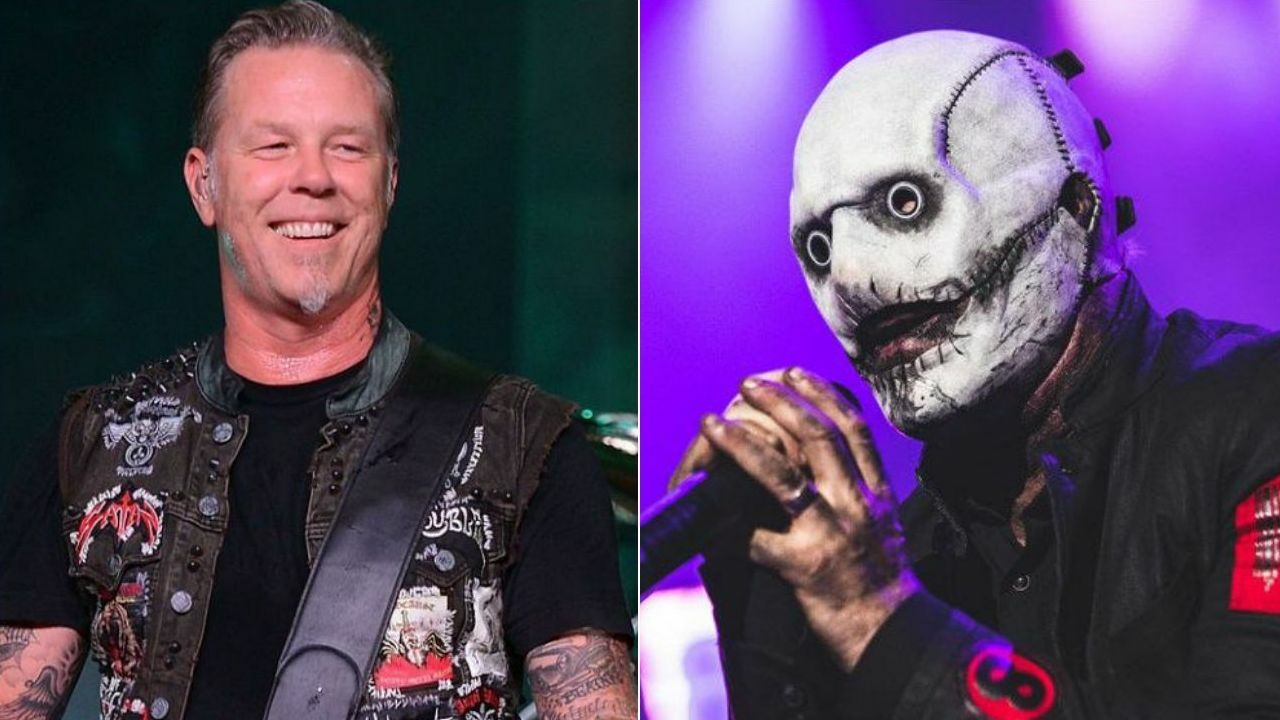 Hear Slipknot frontman Corey Taylor's new Metallica cover Holier Than Thou.
Slipknot and Stone Sour singer Corey Taylor has shared his Metallica cover Holier Than Thou for the band's newly released The Blacklist, a tribute collection to Metallica's self-titled fifth studio album, The Black Album.
Releasing 8 live albums, 10 video albums, 42 music videos, 43 singles, 1 collaboration albums during its career so far, Metallica had previously announced that the band would have been released a tribute collection, titled The Blacklist, with a release date of September 10, 2021.
The new massive reissue of Black Album was including 53 massive artists in different genres. Elton John, Miley Cyrus, Corey Taylor, Royal Blood, Volbeat, Ghost, Weezer, St. Vincent, Diet Cig, Jon Pardi, The Hu, Chad Smith, J Balvin are some of those musicians who cover Metallica's classic songs.
After Miley Cyrus published her cover Nothing Else Matters, it's time for Slipknot frontman Corey Taylor, who recently appeared in his new mask following COVID disease. The musician has published his Metallica Blacklist cover version of the band's classic Holier Than Thou.
The musician went on to his official YouTube channel to publish his Metallica cover Holier Than Thou.
His cover was beloved by many fans, as you see in the video's comment section. According to some fans, Corey Taylor's voice was similar to the original version of the song.
There is no post shared by Corey Taylor via social media yet about the cover.
Metallica Fans Wonders On The Band's Future
After Metallica announced The Blacklist, the fans, who saw Miley Cyrus or J Balvin in the list, had expressed that they wondering about the band's future. Sharing their thoughts under the band's social media posts, some fans were seen as very disappointed after the announcement.
Later that, James Hetfield has responded to his band's fans' criticism and concerns in his recent interview with The Guardian. Touching on the band's stability, the musician said that Metallica is Metallica. He also added his words that "there's nothing to worry about the band's future."
"Thirty years of the Black Album, it's a pretty big year," James said. "We're overachievers and we're perfectionists. We think outside the box and we try to be the first at things. There's no nostalgia driving this band; we used to be very fearful of it.
"We cast the net as wide as possible: to rock, alternative, country, bluegrass and rap. I know there's a lot of Metallica fans out there who are pretty concerned about that. Don't worry; Metallica is Metallica. Somebody covering our song isn't going to change us."