Miley Cyrus Covers Metallica Nothing Else Matters With Elton John, Robert Trujillo and Chad Smith for new Black Album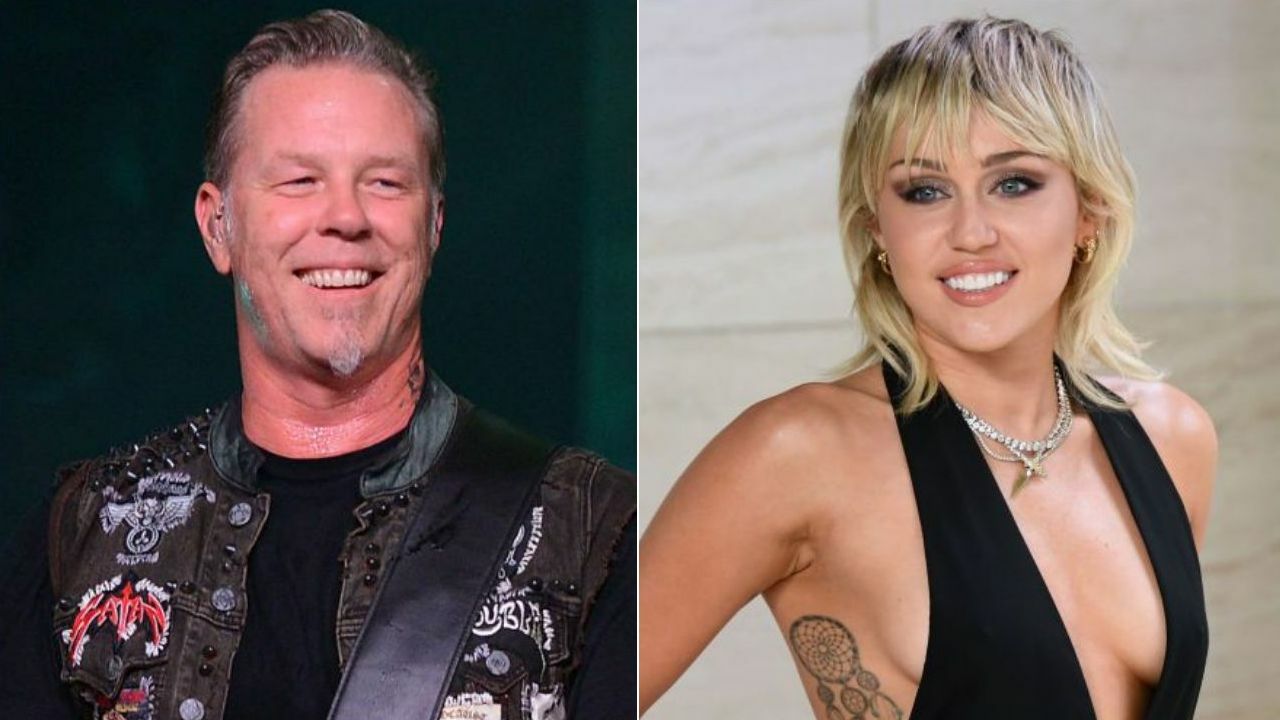 Miley Cyrus, the American pop star that also close to the rock world, honors Metallica by covering their epic song Nothing Else Matters taken from Black Album, which was the fifth studio album of Metallica.
As some of those rock fans might know, Miley Cyrus is so close to the rock and roll community. Besides her wearing some rockers' shirts including Metallica, Iron Maiden, Guns N' Roses, and more, she has been collaborating with them.
Earlier this year, the pop star teased in an interview that she enlisted with Elton John, Red Hot Chili Peppers drummer Chad Smith, the producer Andrew Watt, cellist Yo-Yo Ma, and Metallica bassist Robert Trujillo to cover Metallica's 1991 hit Nothing Else Matters.
Recently, just a day after Metallica announcing the reissue of the Black Album, the Blacklist, which includes massive 53 artists, Miley Cyrus unveiled via her YouTube channel her cover Nothing Else Matters.
After the announcement, Miley took to her Twitter page and said collaborating with Metallica is an honor for her: "Honored to be in the company of some of the greatest to ever do it. #NothingElseMatters @Metallica."
— Miley Cyrus (@MileyCyrus) June 22, 2021
Watch Miley Crus covering Metallica's Nothing Else Matters below.
Metallica's Reissue of the Black Album, the Blacklist
On June 22, Metallica excited fans by announcing that they will mark this year's 30th anniversary of their epic self-titled Black Album. The album will be celebrated with two special releases, both due out on September 10 via Blackened Recordings.
The first release is the "define re-release," which is a remastered version of the album. It will be available in multiple configurations.
The second release is a reissue of the Black Album that newly titled the Metallica Blacklist. The record will feature more than 50 massive artists, including Elton John, Miley Cyrus, Corey Taylor, Volbeat, Ghost, Chad Smith, J Balvin, and many more.
Sending exciting announcement, Metallica said: "With contributions from countries all over the globe from the U.S. to Nigeria, there are tracks from singer-songwriters, country artists, electronic, and hip-hop artists alongside punk rockers, indie darlings, icons of rock, metal, world music, and many, many more covering the entire spectrum from musicians we've shared the stage with, to some who were not even born yet when the original album was released!"
On September 10th, celebrate "The Black Album" your way with "Metallica" (Remastered) and "The Metallica Blacklist". https://t.co/3bMYsWZALZ#BlackAlbum2021 #TheMetallicaBlacklist pic.twitter.com/662mUBwVc2

— Metallica (@Metallica) June 22, 2021