Metallica Excites Fans with Massive Reissue of Black Album with 53 Artists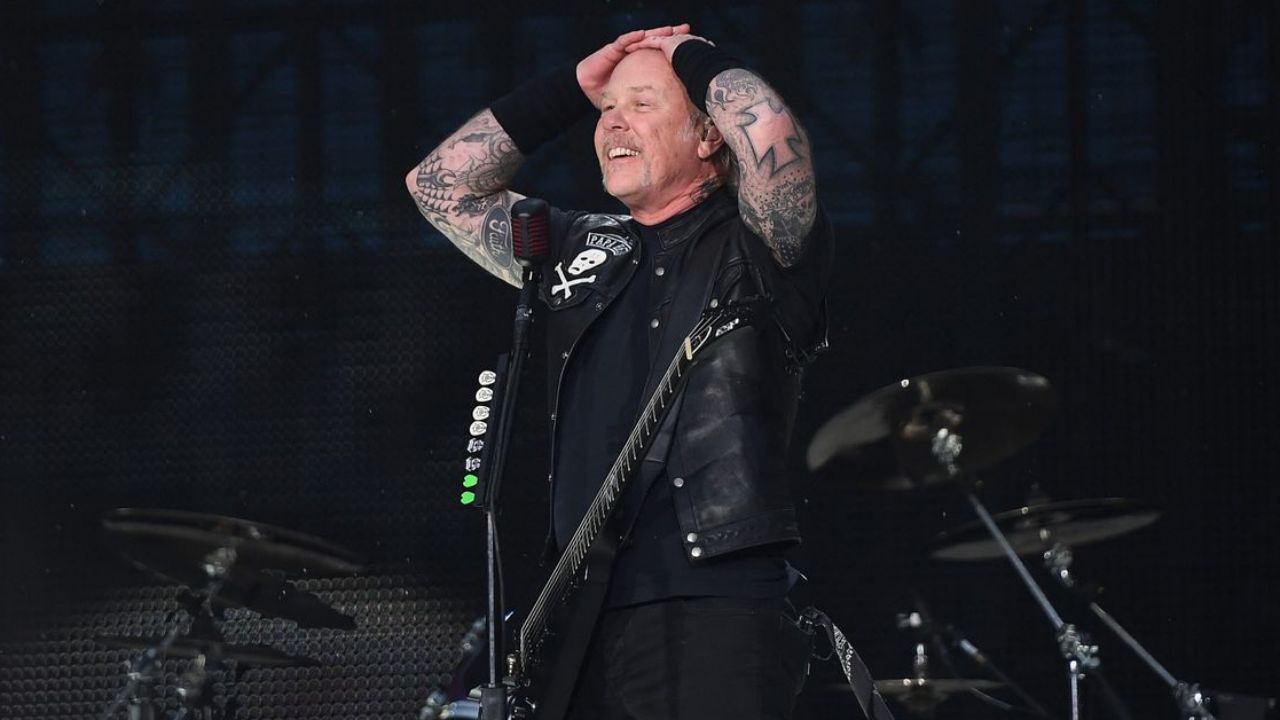 The Grammy Award-winner heavy metal band Metallica has announced the new massive reissue of the band's fifth studio album Black Album, the Blacklist, including 53 artists.
As you know, Metallica is one of those bands that has been spending pandemic lockdown useful. They announced a new effort titled Blacklist and excited fans once again.
The new Blacklist album will include many great bands and musicians' covers. Elton John, Miley Cyrus, Corey Taylor, Royal Blood, Volbeat, Ghost, Weezer, St. Vincent, Diet Cig, Jon Pardi, The Hu, Chad Smith, J Balvin, and many more will feature on the album.
Sending exciting news, Metallica said: "With contributions from countries all over the globe from the U.S. to Nigeria, there are tracks from singer-songwriters, country artists, electronic, and hip-hop artists alongside punk rockers, indie darlings, icons of rock, metal, world music, and many, many more covering the entire spectrum from musicians we've shared the stage with, to some who were not even born yet when the original album was released!"
On September 10th, celebrate "The Black Album" your way with "Metallica" (Remastered) and "The Metallica Blacklist". https://t.co/3bMYsWZALZ#BlackAlbum2021 #TheMetallicaBlacklist pic.twitter.com/662mUBwVc2

— Metallica (@Metallica) June 22, 2021
Metallica Blacklist Tracklisting:
Alessia Cara & The Warning – ENTER SANDMAN
Mac Demarco – ENTER SANDMAN
Ghost – ENTER SANDMAN
Juanes – ENTER SANDMAN
Rina Sawayama – ENTER SANDMAN
Weezer – ENTER SANDMAN
Sam Fender – SAD BUT TRUE (LIVE)
Jason Isbell and The 400 Unit – SAD BUT TRUE
Mexican Institute of Sound feat. La Perla & Gera Mx – SAD BUT TRUE
Royal Blood – SAD BUT TRUE
St. Vincent – SAD BUT TRUE
White Repaer – SAD BUT TRUE
YB – SAD BUT TRUE
Biffy Clyro – HOLIER THAN THOU
The Chats – HOLIER THAN THOU
OFF! – HOLIER THAN THOU
PUP – HOLIER THAN THOU
Corey Taylor – HOLIER THAN THOU
Cage The Elephant – THE UNFORGIVEN
VIishal Dadlani, Divine, Shor Police – THE UNFORGIVEN
Diet Cig – THE UNFORGIVEN
Flatbush Zombies feat. DJ Scratch – THE UNFORGIVEN
Ha*ash – THE UNFORGIVEN
Jose Madero – THE UNFORGIVEN
Moses Sumney / THE UNFORGIVEN
J Balvin – WHEREVER I MAY ROAM
Chase & Status feat. Backroad Gee – WHEREVER I MAY ROAM
The Neptunes – WHEREVER I MAY ROAM
Jon Pardi – WHEREVER I MAY ROAM
Sebastian – DON'T TREAD ON ELSE MATTERS
Portugal. Te Man feat. Aaron Beam – DON'T TREAD ON ME
Volbeat – DON'T TREAD ON ME
The Hu – THROUGH THE NEVER
Tomi Ovo – THROUGH THE NEVER
Phoebe Bridgers – NOTHING ELSE MATTERS
Miley Cyrus feat. Watt, Elton John, Yo-Yo Ma, Robert Trujillo, Chad Smith – NOTHING ELSE MATTERS
Dave Gahan – NOTHING ELSE MATTERS
Mickey Guyton – NOTHING ELSE MATTERS
Dermot Kennedy – NOTHING ELSE MATTERS
Mon Laferte – NOTHING ELSE MATTERS
Igor Levit – NOTHING ELSE MATTERS
My Morning Jacket – NOTHING ELSE MATTERS
Pg Roxette – NOTHING ELSE MATTERS
Darius Rucker – NOTHING ELSE MATTERS
Chris Stapleton – NOTHING ELSE MATTERS
Tresor – NOTHING ELSE MATTERS
Goodnight, Texas – OF WOLF AND MAN
Idiles – THE GOD THAT FAILED
Imelda Way – THE GOD THAT FAILED
Cherry Glazzer – MY FRIEND OF MISERY
Izia – MY FRIEND OF MISERY
Kamasi Washington – MY FRIEND OF MISERY
Rodrige Y Gadriella – THE STRUGGLE WITHIN
Metallica Blacklist Official Trailer
Announcing new Blacklist album, Metallica has published the following trailer: