KISS's Gene Simmons Explains Why He Wants To Earn More Money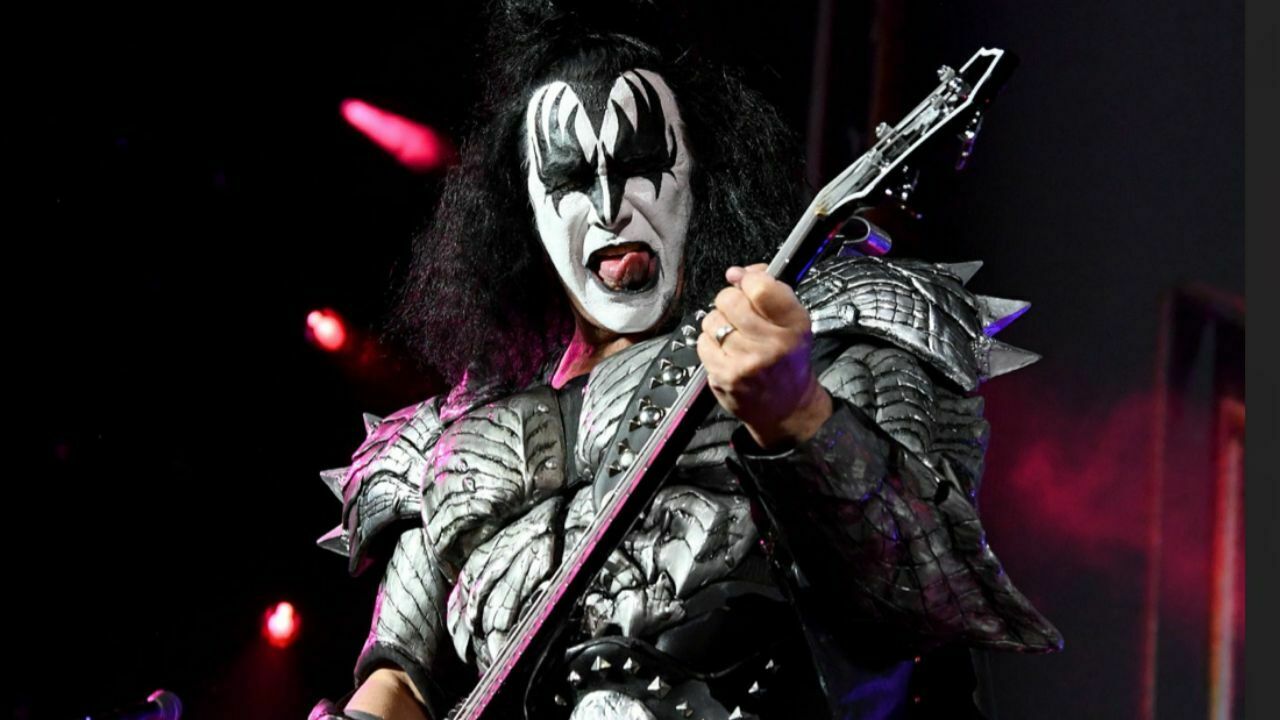 In a new interview with People, KISS bassist/co-founder Gene Simmons has opened up about his interest in earning more money and explained why he wants to get richer than now.
The richest KISS member with $450 million net worth, Gene Simmons, is known for his musical tenure with the world-renowned rock band KISS. Releasing his debut self-titled album with the band in 1974, Gene Simmons performed in the entire albums of his band.
Besides his KISS tenure, Gene Simmons has two solo studio albums. When he released his self-titled debut solo studio album in 1978, Simmons released his second and final solo studio album in 2004, titled Asshole.
On the other hand, Gene Simmons has been trying to earn more money for a long time. Back in 2020, the musician had exhibited the 50 of the works he created and sold them for as high as $245,000. Simmons, who's been dealing with bitcoin for a long time, had shared his honest opinion on crypto back in this past May. Also, he announced on October 22 that he decided to sale his Vegas property months after buying it.
However, during his recent interview, Gene Simmons explained what money means to him. Comparing his pursuit of wealth to the Olympic athletes, Simmons said that earning more money is like a contest.
"Money, for me, has become what champions in the Olympics do," Simmons says. "They want to keep improving because they want the judges to hold up a higher number."
"Once you have enough, a roof over your head and food in your belly and stuff, it's 'How much better can I do this? How much more can I do this?' More like a contest. It's different."
Gene Simmons Says He Did Not Start Painting To Earn More Money
Elsewhere in the interview, Gene Simmons has also touched on his artworks and painting side. Although he sold his artworks as high as $245,000, Gene Simmons said that he never considered himself as a painter.
"I just wanted to stay sane," Simmons continues. "I didn't know you were supposed to have a style, and I didn't do anything except try to keep my mind busy. So the art is more stream of consciousness."
"I don't know what I'm doing. I never considered myself a painter. I never considered myself much of anything.
"You're talking to the least qualified person you'd ever meet…I can tell you that I have a sense of wonder."
Moving out of the music to make more money, Gene Simmons had said back in October 2020 that rock is dead. After his words, he was criticized by artists such as Josh Kiszka, Alice Cooper and Dee Snider.
"The record industry is dead for new artists," Simmons said. "Rock is dead. The last great rock band was the Foo Fighters, and that's 20 years ago. You can't name another rock band, because you can't make a living.
"When I first started in '73, there was still a record industry, and the record company, which we used to talk badly about, was the best friend you ever had – they gave you millions of dollars and tour support and all that, and they only took money back from the records you sold. So you sold records, and then people showed up and got all that live money and the licensing and the merchandising."