Who is the richest KISS member in 2022? The group's founders are Gene Simmons or Paul Stanley or the guitarist Tommy Thayer and the drummer Eric Singer.
KISS is a New York-based rock band that was formed in 1973 by the band's guitarist Paul Stanley, bassist Gene Simmons, original guitarist Ace Frehley, and drummer Peter Criss. When the band went on to several line-up changes in the past, they parted ways with the original guitarist Frehley in 1982, although they reunited in 1996 until 2002, while also parting ways with the drummer Peter Criss in 1980.
Having sold more than 75 million records worldwide, KISS is one of the best-selling bands of all time. At press time, KISS released 20 studio albums, 9 live albums, 14 compilation albums, 60 singles, 8 box set albums, and many more things throughout its career. As of 2021, KISS' net worth is $300 million.
The band's four original members were inducted into the Rock and Roll Hall of Fame on April 10, 2014.
These days, when KISS is in the middle of its farewell tour, the musicians have been living their life very well. As some of you might know, the band's founders Gene Simmons and Paul Stanley, are among the richest rock and roll artists.
So, if you are one of those who asks who is the richest KISS member, scroll and learn Gene Simmons, Paul Stanley, Tommy Thayer, and Eric Singer's net worth in 2022.
The Net Worths Of KISS Members In 2022
Paul Stanley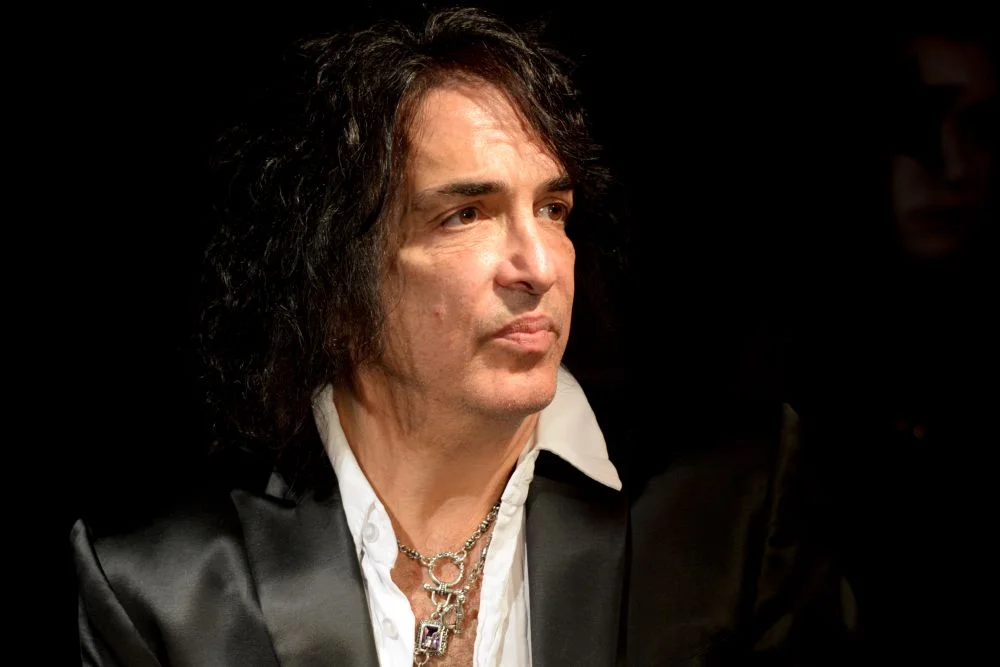 Net Worth: $230 Million
Born on January 20, 1952, in New York City, Paul Stanley is an American guitarist, songwriter, co-lead vocalist, and co-founder of the renowned rock band KISS, which was formed in New York in 1973.
Established as The Starchild for his KISS persona, Stanley released twenty studio albums with the band. Unleashing their debut studio album just a year after the band was formed, 1974, KISS had released its last-ever twentieth studio album in 2012, titled Monster.
Alongside his musical career with KISS, Paul Stanley has a huge solo career and side project. So far, he released two albums as a solo musician. Releasing his self-titled debut in 1978, Paul Stanley shared his second and final album in 2006, titled Live To Win. With his side project Paul Stanley's Soul Nation, Stanley released an album titled Now and Then on March 19, 2021.
As of 2022, the net worth of Paul Stanley is $230 million. He is the second richest member of KISS.
Tommy Thayer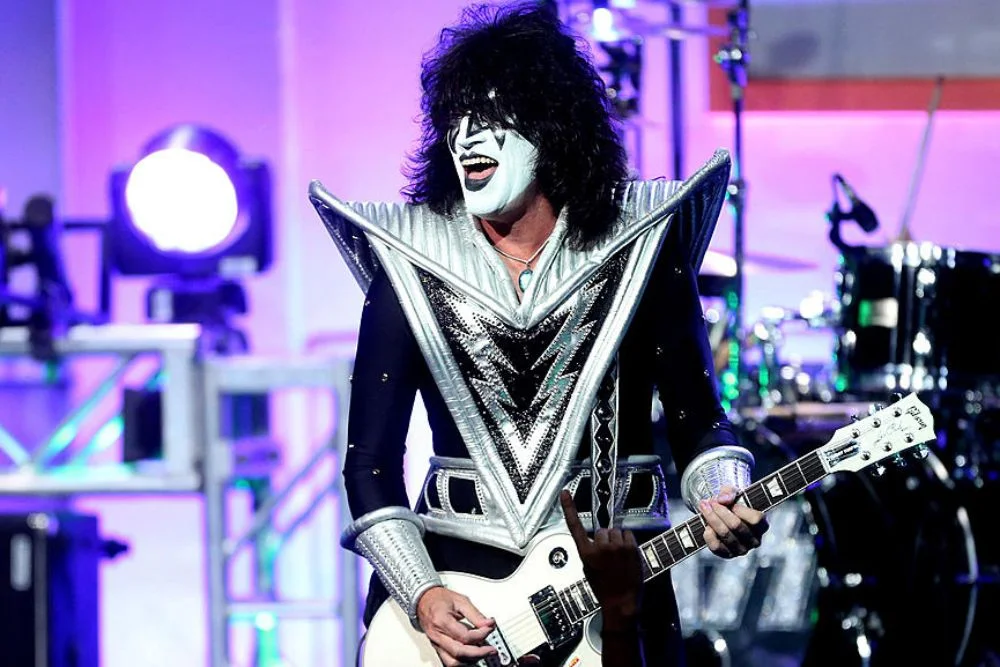 Net Worth: $15 Million
The American musician and songwriter Tommy Thayer has been playing guitar with KISS under the name of The Spaceman, which is a stage persona created by and identified with original Kiss guitarist Ace Frehley.
As some of those KISS fans might know, Thayer appeared in several efforts of the band since he joined in 2002.
As of 2022, the net worth of Tommy Thayer is $15 million.
Eric Singer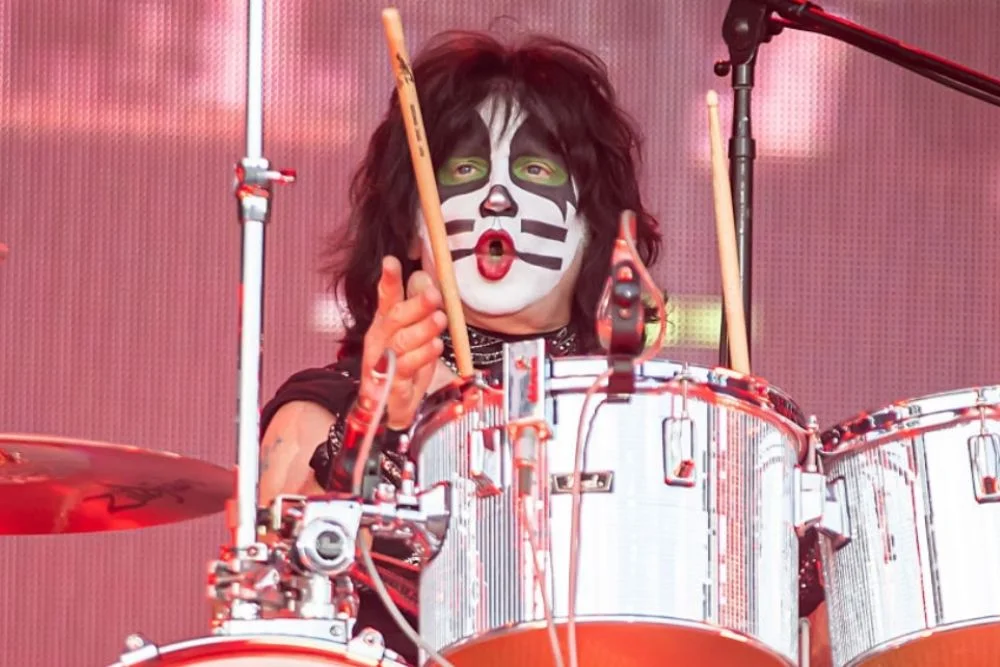 Net Worth: $20 Million
The drummer of the rock band KISS, Eric Singer, is an American musician who was born in Cleveland, Ohio, on May 12, 1958. He has been portraying The Catman, which was originally created by the band's original drummer Peter Criss.
Throughout his career with KISS, Eric Singer appeared in seven albums of the band. Releasing his debut with the band in 1992, titled Revenge, Eric lastly performed on the band's final studio album, Monster.
Alongside his tenure with KISS, Singer previously appeared with some artists such as Alice Cooper, Black Sabbath, Brian May, Lita Ford, and more.
As of 2022, the net worth of Eric Singer is $20 million. He is the third-richest member of KISS.
Gene Simmons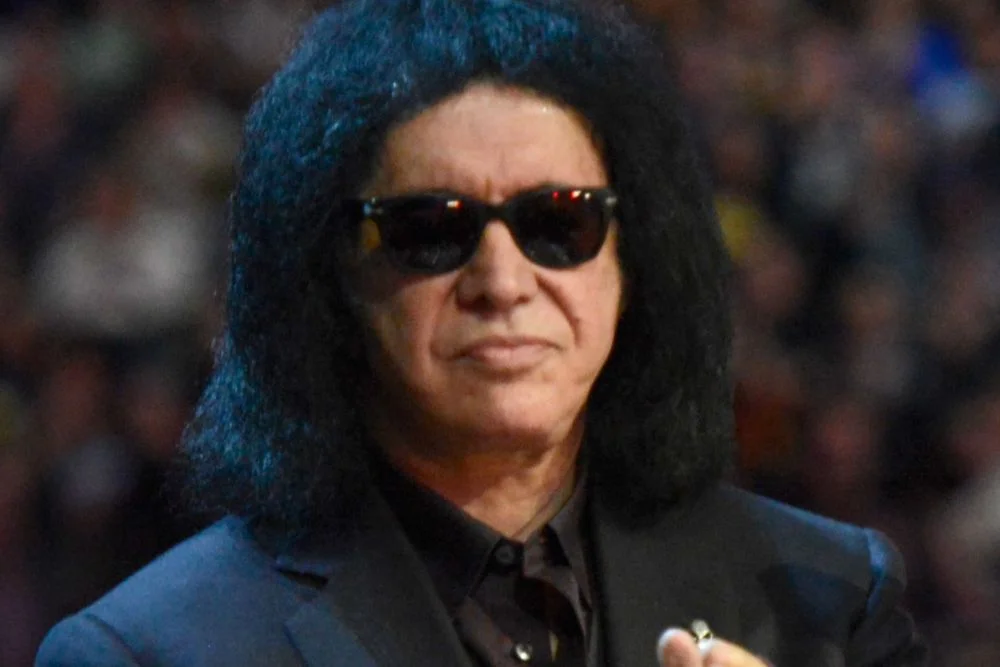 Net Worth: $450 Million
Born as Chaim Witz on August 25, 1949, in Israel, Gene Simmons is an American bassist, singer, and songwriter who co-founded the world-known rock band KISS in 1973. He earned his stage name, The Demon, with his works in his band KISS.
Throughout his career with his band, Gene Simmons appeared in the entire albums of the band. Releasing his debut self-titled album with the band in 1974, Simmons unleashed his band's latest album in 2012, titled Monster.
Besides his KISS tenure, Gene Simmons has two solo studio albums. When he released his self-titled debut solo album in 1978, the bassist released his second and final solo album in 2004, titled Asshole.
As of October 2022, Gene Simmons's net worth is $450 million.
Who Is The Richest KISS Member In 2022?
As of 2022, Gene Simmons is considered the richest KISS member, with a $450 million net worth. In addition, he is one of the top 15 richest rock stars in rock music.