Gary Holt Mocks Metallica: "Exodus Stomped Them Into The Dirt In 1986"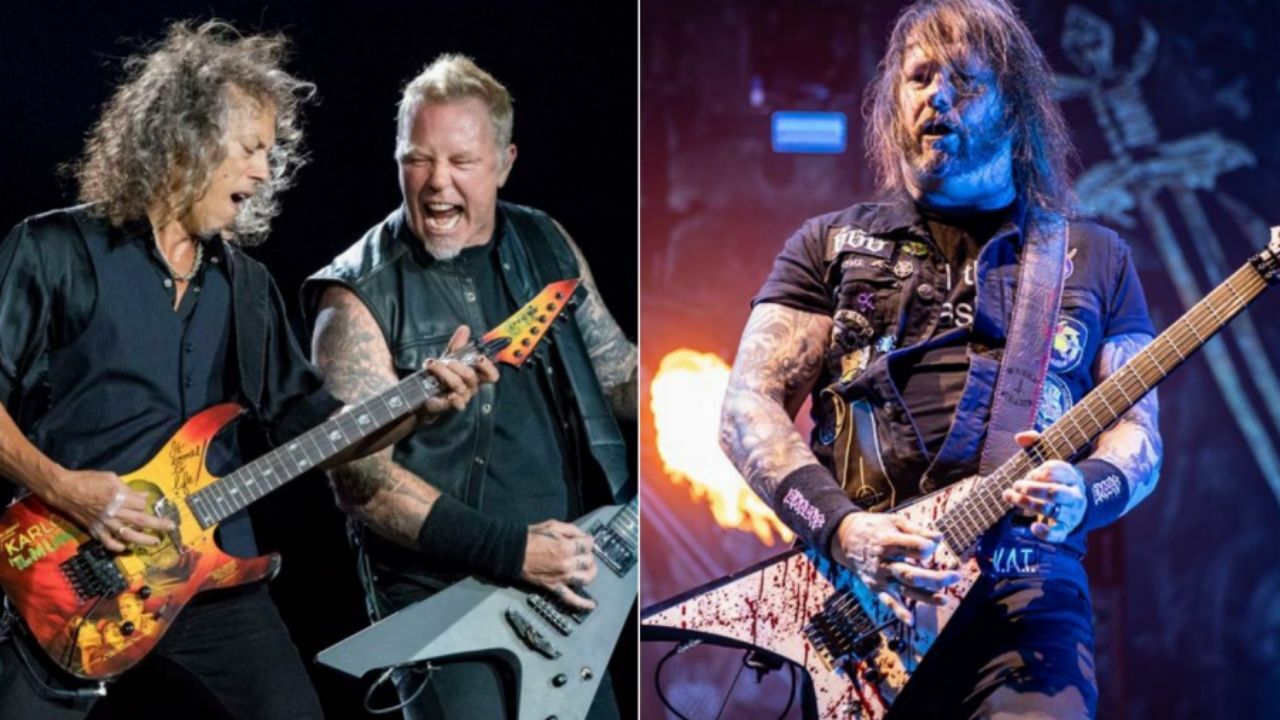 During a recent appearance on Metal Hammer, Exodus bandleader Gary Holt made flash comments that might surprise you and said that his band stomped Metallica into the dirt when both bands shared the stage in 1986.
Metallica was formed in Los Angeles in 1981 by James Hetfield and Lars Ulrich. Throughout its ongoing career, the band released 10 studio albums, 10 video albums, 42 music videos, 43 singles, 8 live albums, 3 box sets, and many more things. With its undeniable success, the band has been continuing to be an influence for young artists.
On the other hand, Gary Holt is the bandleader, guitarist, and frontman of the thrash metal band Exodus. Debuted with the band's 1985 effort Bonded By Blood, Gary Holt, who also appeared with Slayer in the past, released 10 studio albums with Exodus. Also, their eleventh studio album Persona Non Grata will arrive on November 19, 2021.
As some of you might remember, Exodus and Metallica had played a New Year's Eve gig at Bill Graham's Civic in San Francisco in 1986 along with Megadeth and Metal Church.
However, Gary Holt once again talked about the time Exodus shared the stage with Metallica. Recalling James Hetfield's remarkable words about his band, Gary Holt said that Exodus stomped Metallica into the dirt at the show.
"The last time we played a proper show with Metallica was a New Year's Eve show at Bill Graham's Civic, and we stomped them into the dirt," Holt says.
"We were getting wasted after the show, and James was laughing and saying, 'Haha, that's the last time you guys'll ever support us.' And it was the last time we ever supported Metallica."
Gary Holt Adds There Was Only Exodus and Metallica At The Beginning Of Thrash Metal
Later than, the musician mentioned his band and Metallica's role in the community. Saying that there was only Exodus and Metallica at the beginning of the thrash metal, Holt revealed how it was like the first time he played with Metallica.
"The scene was rad," Holt continued. "You could go to a different club five nights a week and never see the same band twice.
"There wasn't thrash metal competition, cos in the beginning there was only us and Metallica – the first time I ever heard with them was when we played with them, and it felt like looking in a mirror.
"Later on, there was some competition. The bands were all friends, and we hung out together, but Exodus owned Ruthie's. Everybody was gunning for us, but nobody could take us."
Back in this past February, Gary Holt had commented on his band's New Year's Eve show with Metallica for the first time. At the time, Holt said that they crushed Metallica throughout the show.
"We crushed Metallica," Holt stated. "And look, I'm not gloating, but we crushed 'em, and they knew it.
"It was their big homecoming. They just finished recording [1986's] 'Master of Puppets,' and we came out – we had more amps, we had a bigger riser, we came out looking like the headliners.
"And we were partying hard after, and James [Hetfield] comes up, and we were just getting wasted – 'That'll be the last time you guys open for us.' And it was. [Laughs]."