Slayer's Gary Holt Thanked To Iron Maiden For Their Greatest Record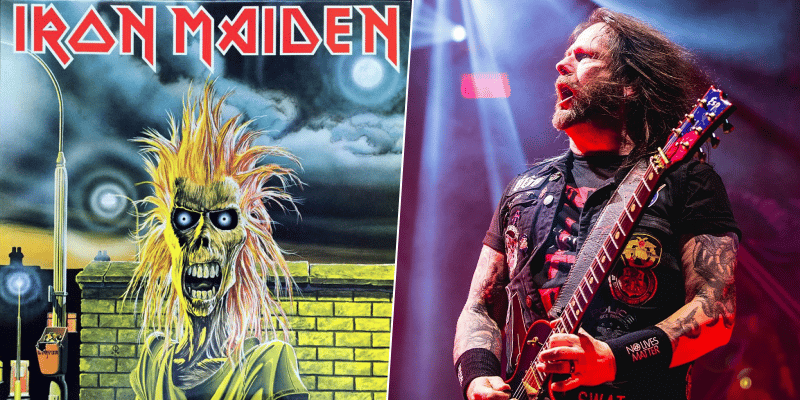 The talented guitarist Gary Holt, also known with his 8-year career with the thrash metal band Slayer, has just updated his official social media account with a new photo including the debut self-titled studio album of the heavy metal legend Iron Maiden and thanked them for the record.
The successful musician has just appeared adding a new story to his new social media series about what impacted him on his entire life and used the Iron Maiden's debut studio album for the fourth day of it.
When he talks on the album, Gary Holt stated that this is not his favorite album, and explained why he choose it.
"Day four of records that had an impact on me. This one, it's impossible to overstate what an influence it had on me. A friend of the bands( before I had yet to start playing guitar) bought this record in some import bin based solely on the cover, and the rest is history.
"Exodus we're covering these songs at backyard parties and people thought they were original songs. We were listening to this record before anyone I knew at least, and the way it sounded in Kirk Hammett's old Skylark, it was like music never existed before this. Magical. It's not even my favorite Iron Maiden record, that would be Killers, but this one came first and opened up a million musical doors. Thank you Iron Maiden!"
Also, in the comments of the photo, Gary Holt revealed his favorite song from the album replying to a fan's thought and said his favorite song is "Phantom of the Opera."
The 45-year heavy metal band Iron Maiden released his self-titled debut studio album on 14 April 1980 in the United Kingdom by EMI Records and in the United States by Harvest and Capitol Records.