David Ellefson Says He Might Rejoin Megadeth If Dave Mustaine Call Him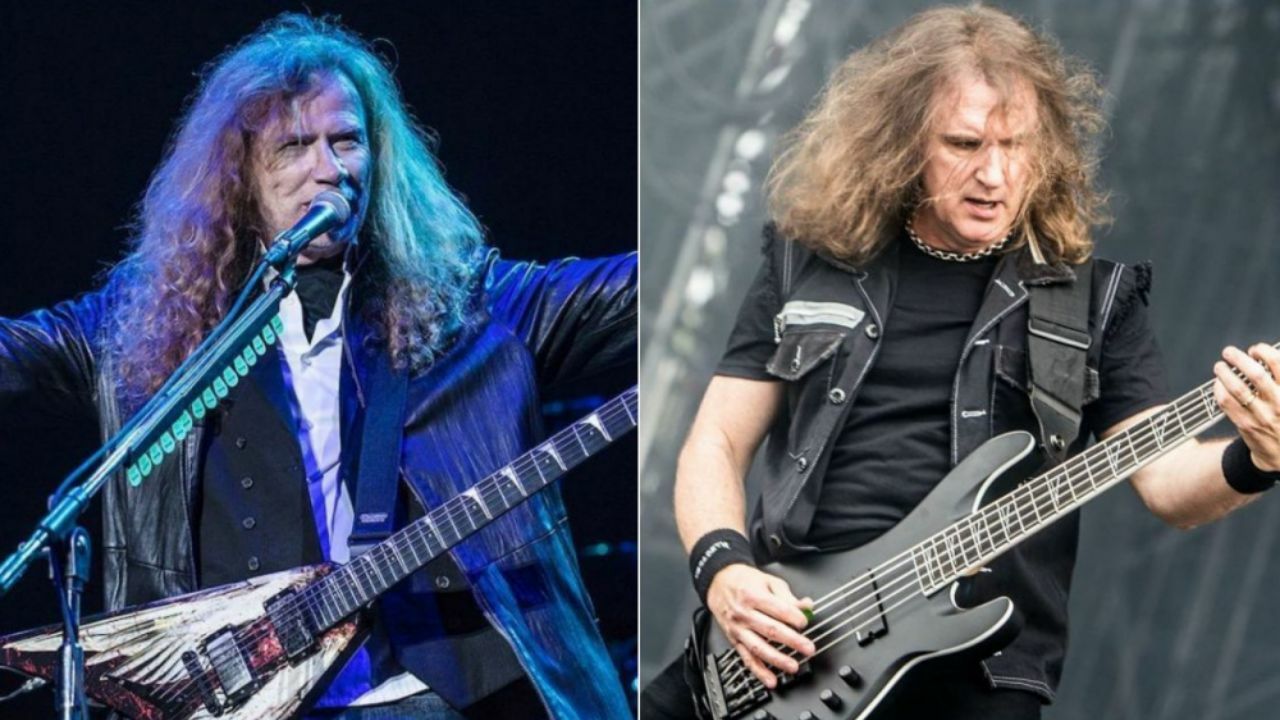 The long-time Megadeth bassist David Ellefson has discussed his reunion possibility to his former band Megadeth and said that he might rejoin if Dave Mustaine asks him to rejoin the band.
In May 2021, Megadeth announced that they decided to part ways with David Ellefson after a rumor rose on the internet that the bassist groomed an underage girl. At the time, his special messages, videos, and photos were leaked online. Following the departure of the Ellefson, Dave Mustaine had announced former bassist James LoMenzo rejoined Megadeth as a touring member.
After Ellefson left the band due to the accusations, he launched a new band named The Lucid. His new band features Sponge vocalist Vinnie Dombroski, guitarist Drew Fortier and Fear Factory drummer Mike Heller. The band's debut self-titled album had arrived on October 15.
Throughout the past month, in October, David Ellefson has discussed his departure from Megadeth and his current state in the musical community. As some of you might remember, Ellefson had remembered Ace Frehley's remarkable words about girls. He also mentioned his post-Megadeth career and said he's been doing great.
However, during a new appearance on The Metal Voice, former bassist David Ellefson has opened up about his musical effort on Megadeth's upcoming studio effort. When the interviewer asked Ellefson that whether he was bothered that Megadeth removed his bass tracks on their upcoming studio album, Ellefson said that he asked them not to do that.
"They did what they did – I don't think they had to do that," Ellefson admits. "I asked them not to. But they did what they did. It's the path they chose."
Ellefson Reveals Whether He Wants To Rejoin Megadeth
Elsewhere in the interview, David Ellefson has mentioned his reunion possibility with Megadeth. According to him, he has no problem with Megadeth, and if Dave Mustaine calls him, he might rejoin the band in the future.
"Look, I don't have – believe it or not – people might find this hard to believe, but I don't have any ill will toward him [Mustaine] or them [Megadeth]," Ellefson answers. "I really don't."
Back on October 21, David Ellefson had commented on accusations of grooming an underage girl. According to him, there was nothing illegal action over there. He also revealed what he did after the rumors rose on the internet.
"And any allegations of anything being illegal [are false]," Ellefson claims. "There was nothing. And that's why I immediately hired a criminal lawyer.
[So], I went right to the police department. And just for the record, the bad guy doesn't go to the police department. Okay?
"So, just to be clear. The guy who didn't do anything wrong, he goes to the police department. That's why I went to the police department and filed a police report and let them deal with it.
"I think there was a big fear of — there's always this talk of cancel culture and all this stuff. And I was, like, 'Listen, that was not me.' And I had every right to stand up against that and defend myself against it.
"And I just turned that over to the lawyers and police department and let them deal with it, and they did."