David Ellefson On His Post-Megadeth Career: "I'm Happy Where I Am Right Now"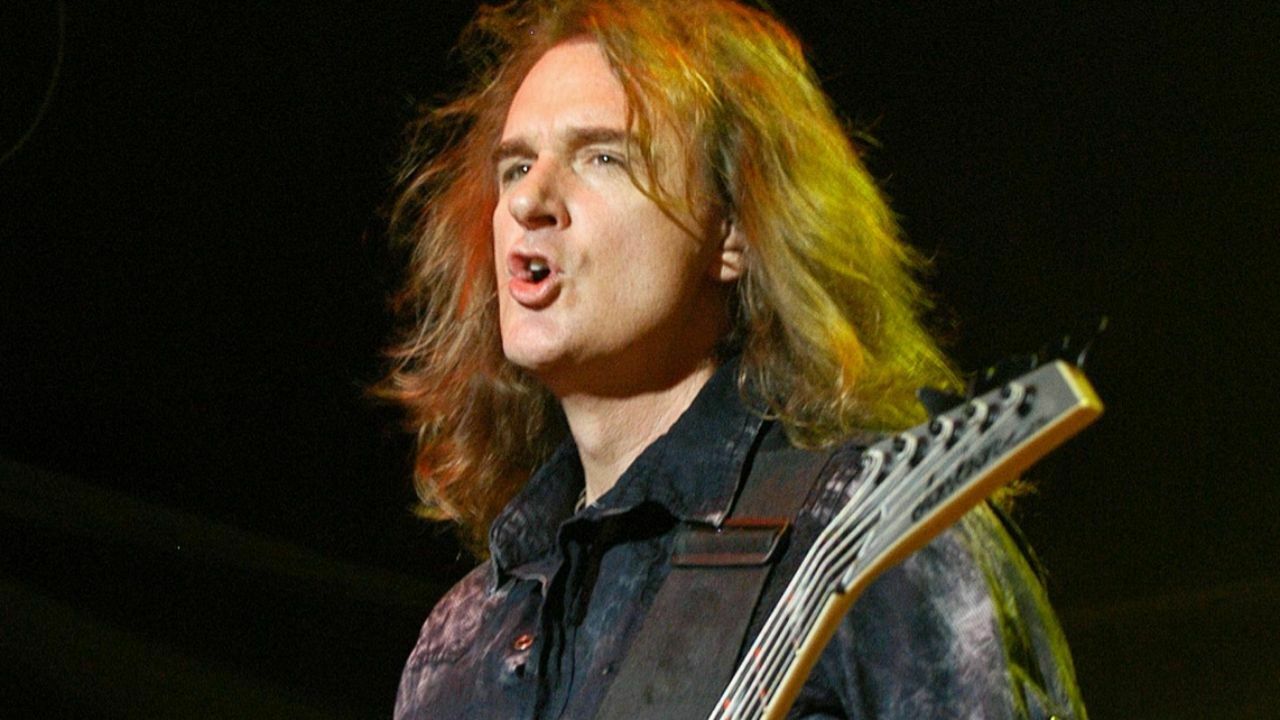 In a new interview with Aftershock TV, former Megadeth bassist David Ellefson has commented on his post-band career and said he's happy where he is.
As some of those Megadeth fans might remember, this past May, Megadeth had parted ways with David Ellefson after the musician groomed an underage girl after his special messages, videos, and photos' were disclosed by a person. Following the departure of the Ellefson, Dave Mustaine has announced the band's former bassist James LoMenzo as a touring member.
When Ellefson left Megadeth, he launched a new band named The Lucid. His new band features Sponge vocalist Vinnie Dombroski, guitarist Drew Fortier and Fear Factory drummer Mike Heller. The band's debut self-titled album had arrived on October 15.
However, during his recent online appearance, Ellefson has commented on what it's like to play without Megadeth and go on with his personal decisions. Saying that he will always make music in the future, Ellefson added that he's happy to feel free.
"For me, look, I'll always make music," he says. "And to be honest with you, I don't force it. I leave a bass and some guitars and a piano and stuff out here in the house. Some days I'll walk by and go, 'Eh, I'm not in the mood for that tonight,' and just go on. And I'll feel no regret.
"And other days I'll walk in and I've got this bass plugged into a little Marshall stack and I'll just pick it up and I'll just freakin' thrash and rock out and I'll just write stuff and I'll record it on my phone. And I'll just catalog ideas or sit around and write lyrics and just kind of keep ideas flowing. 'Cause whenever I go into a session or any kind of a writing environment, I like to walk in with some stuff, to have some things."
David Ellefson Says He's Fine Without Megadeth
When the bassist continued to his words, he said he's been feeling happy during his post-Megadeth career. Adding that he's not lying, Ellefson repeated he feels pretty hap
"It's fun to create for creation's sake and not because it has to be motivated from anything else," Ellefson adds. "So I guess I'm kind of glad to just be right where I'm at.
"To be honest, I'm perfectly content and happy where I am right now. I'm not gonna lie — it's perfectly fine. So I'm all good."
Elsewhere in the interview, Ellefson admitted that Megadeth is always his legacy. Later then, he touched on the band's 2002 disbanding and expressed that his exploration of what does life holds next started when his band disbanded in 2002.
"Well, look, [Megadeth is] always gonna be my legacy, just because I helped start that," Ellefson admits. "So that's a different kind of entry point. But honestly, I've always been free and I've always been exploring.
"I think probably the first 20 years, up until 2002, when that band officially disbanded, everything was always for that one singular cause. And then one day, unexpectedly, that ended.
"And I think my exploration of what does life hold next started in 2002. I didn't wanna put another band together after that. I actually swore off bands. [Laughs] I was, like, 'That's it. I'm done.' I did one. We went to the top.
"I know what it takes to get there. It's a lot of hard work, a lot of just dumb luck, a lot of landing in the right place at the right time and just a lot of really unexplainable elements that make any of that happen. And I just thought, 'That was a once-in-a-lifetime thing. It'll never happen again."