Geddy Lee Admits Rush Sounded A Little Bit too Much Like Led Zeppelin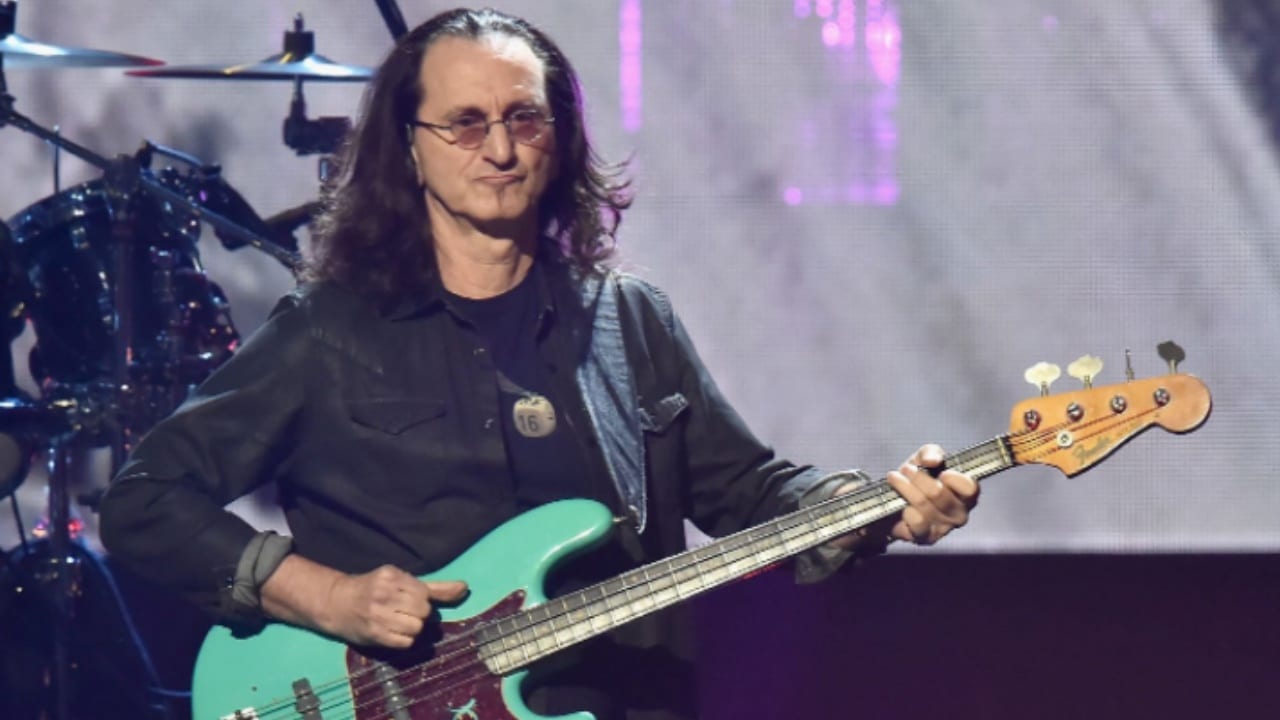 Rush frontman and bassist Geddy Lee appeared on The Strombo Show. In an interview hosted by George, Lee talked about the band's early days and the sound they used.
Canadian-based rock band Rush was formed in the late 60s by Alex Lifeson. After a few lineup changes, the band released their 1974 self-titled album Rush. The band received positive feedback from the rock community and increased its popularity with the albums Fly by Night (1975), 2112 (1976), A Farewell to Kings (1977), and Hemispheres (1978) released in the 70s.
Rush, who reached fame with the hard rock genre in the 70s, made progressive rock in the 80s and proved to the world how talented they are in every sound. Reaching international fame with the 19 albums they released before disbanded, sold 25M copies in the U.S. and over 40M copies worldwide.
Anyway, in a brand new interview with George Strombo, Geddy Lee talked about the band's early days and how they formed the "Rush" Brand. Lee admitted that their initial sound was harsh and likened to Led Zeppelin and Humble Pie.
"It didn't exist," Geddy says. "First of all, we were not a band that that got airplay easily. We had a, I guess, in context of the times, it was a crude sound. We sounded a little bit too much like Led Zeppelin, and a little bit too much like Humble Pie. We were falling through the cracks.
"So, the best way we could make friends and fans was to be on the road, to get out in front of people. So we opened for everybody we could, and we traveled constantly. And slowly, and slowly, we built a groundswell."
Geddy Lee Recalls The Tough Times of Rush
Stating that they have created a solid groundswell by working day and day to achieve success, Geddy Lee explained that this process was not easy, and explained what they experienced during tour times with the following words.
"I think it's deceptive," he continues. "When you sit here in 2022, and you look back at a 50-year career, and you go 'Oh, that didn't seem to take so long from the first record to 2012, that was just a couple of years.' But when you're in that moment, it sure felt a lot longer.
"And you are experiencing all those difficulties on a daily basis, like, 'Can we afford to be on the road?' There was times when we'd get stranded, without gigs, and we'd be staying in a hotel in LA, and we didn't know when the next gig was. And we couldn't really afford to pay the hotel bills. You just had to beg, borrow and steal money from the record company, tour support, whatnot."
"That time lasted a lot longer than people realize, that you were hand to mouth, tour to tour, and then, suddenly, things start to change. Fame is a lot easier to get than financial success. You give the appearance that you're successful, but you're still trying to make ends meet, and you're pouring every bit of profit you have back into the show to make it better. So, you don't think about the show in practical terms. You think of it in terms of how can we make it better."
Back in July 2020, Geddy Lee discussed his musical influences with Rolling Stone. While he was discussing his musical influences, Geddy Lee said Entwistle is one of the greatest rock bassists of all time. He also described him as ferocious.
"He was one of the first gods to me," he said. "Gods of rock. Ever since I first heard 'My Generation,' it's like, 'Who is that?' That was a name you needed to know. And I still rank him as the greatest rock bassist of all time, in one sense.
"First of all, he was ferocious, and he had a sound that dared to encroach upon the domain of the guitar player. So he had a very loud, very aggressive tone.
"And to hear that on pop radio – I mean, 'My Generation' didn't get as much play over here as it did in the UK, but it was a pop hit with a bass solo in it, no less.
"So I was drawn to, first of all, his tone, secondly, his audacity and thirdly, his dexterity. I mean, he had incredible dexterity, and just moved across the strings in such a fluid manner with such ease, and yet, sounded so tremendously ferocious at the same time.
"We all tried to play 'My Generation' and failed miserably, but you do your crappy version of it…
"I would say were harder to do than, say, a cover of 'Road Runner,' by Junior Walker and the Allstars, where you can transform that into sort of a rock bass without too much trouble. But yeah, The Who were much tougher."