Ex-Singer's Part In The Mötley Crüe Movie Got Him Into A Disagreement With Nikki Sixx: "I Had An Orgy With Five Girls"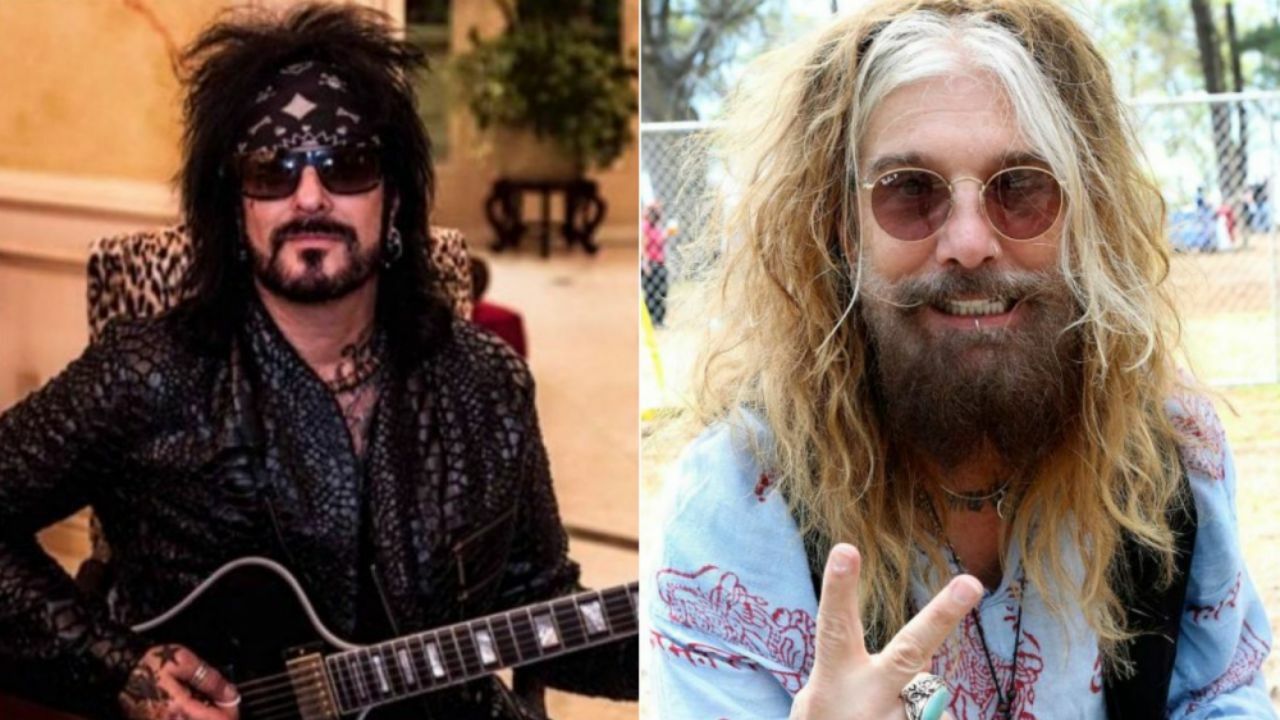 In a new appearance on Full In Bloom Podcast, former Mötley Crüe singer John Corabi recalled his disagreement with Nikki Sixx related to Sixx's co-written book Heroin Diaries and mentioned his colored part in the band's biopic The Dirt movie.
John Corabi was a member of Motley Crue from 1992 to 1996. He had replaced with the band's current singer, Vince Neil, who broke his ribs during a recent performance with his solo band. Until his departure from the band, the musician was seen on Crue's four different efforts, sixth studio album Mötley Crüe, an EP titled Quaternary, Generation Swine as the writer, and anthology album Red, White & Crüe.
On the other hand, Nikki Sixx is known for being the bassist, co-founder, and primary songwriter for his heavy metal band Mötley Crüe. Outside of his musical career, Nikki, who's currently promoting his new book The First 21: How I Became Nikki Sixx, is a photographer and author.
One of those efforts that were contributed by Sixx was his autobiography The Heroin Diaries: A Year in the Life of a Shattered Rock Star. The book includes many black-and-white photographs, lyrics, random thoughts, and artwork.
Recently, the band's former singer John Corabi has touched on his former band's The Dirt movie. During the interview, he mentioned Nikki Sixx's book Heroin Diaries. When the interviewer said, "I know you had a part in 'The Dirt' as well, I always think of you banging like a few girls and doing stuff like that," Corabi revealed the thing got him into a disagreement with Nikki Sixx related to his book, although he thought his book was great.
https://soundcloud.com/fullinbloom/john-corabi-on-motley-crues-drug-use-during-1994-album-the-dirt-embellishments-nikki-sixx
"Again, this got me into a disagreement with Nikki," Corabi says. "Somebody asked me one time what I thought of the 'Heroin Diaries,' and I said, 'Oh man, it's a great book.'
"I was in Brazil, and the interviewer said, 'Do you think it was colored?' And I said, 'Yes.' And he goes, 'Why?' And I said, 'Because 'The Dirt' was colored as well.' He was like, 'What do you mean?'
"I was like, 'OK, just for example…' And I was kidding with him, but I went, 'There's a part in there where it says I went back to this apartment and I had an orgy with five girls.'
"And I was kidding with him, I said, 'In actuality, it was only four.' Truthfully, it was only one girl, but they had to make me seem bigger than life and whatever. It was colored…
"You know, this is the thing that I got into trouble with Nikki, and I really meant no disrespect because it's a great book. If you look at it as a book, it's a great book."
Corabi Says Nikki Sixx Colored The Book A Little Bit To Make It More Interesting
Later then, the singer continued by revealing the thing Nikki Sixx took offense to. He also said that the movie was colored as well.
"Nikki took offense to the fact that the guy that was interviewing me – he kept asking me more questions, and he asked me about the coloring, and I said, 'Of course,'" he continued.
"Like, name me a fucking movie, a true-story movie that isn't beefed up a little bit to make it more interesting for the viewers.
"You tell a story, and you tell it to the next guy, and he tells it to the next guy, it goes around through 15 people, and by the time John Corabi's in a hotel room in Japan, he's fucking five women.
"By the time he gets to the last guy, I was with 35 women, and I killed three of them. So it's colored. Everybody colors everything.
"What Nikki took offense to was, the guy said, 'Do you believe this to be factual?'
"And I said, 'I don't know, most of the people that I've dealt with that did heroin didn't have the foresight to bring a diary with them, and the ones that did write their escapades couldn't remember what they did the day before.'
"But I followed it with, 'Maybe Nikki's different, I don't know.' It's probably colored a little bit to make it more interesting to the reader."