Rage Against The Machine's Tom Morello Shows His Unseen Side For The First Time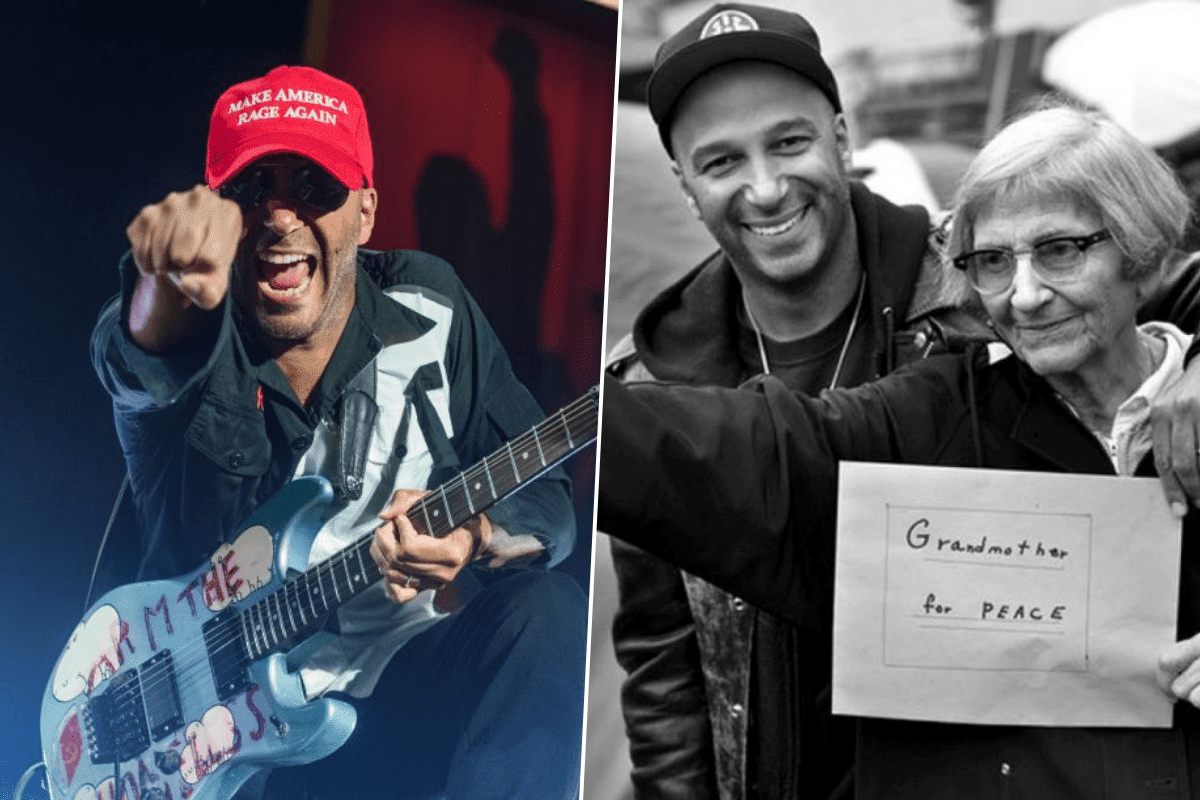 Rage Against The Machine guitarist Tom Morello appeared to update his social channel to celebrate his mother's 97th birthday and showed how an emotional man he is.
In a recent post shared on Instagram account, Tom Morello wrote a touching letter for his mother and celebrated her special day with the letter he wrote. Speaking about his love for her, Tom touched his mother's great successes and stated that she is one of the greatest women of all time.
Tom Morello wrote the following letter for praise her mother:
"Happy 97th birthday to my mom, Mary Morello! The fearless social justice advocate, doting grandma, and popular radio personality asked, 'Has anyone sent me any birthday messages on your phone thing?' Let's see if they do.
"Below is a little about Mary if you didn't know: At 97 years old, my mom remains the most radical and most popular member of the Morello family. In the 1930s she helped feed hobos during the Great Depression and supported the coal miners struggle to organize. In the 1940s she helped raise war bonds to defeat the fascists in WWII. In the 1950s she taught international students and opposed racist Jim Crow laws and as a single woman she's traveled to over 60 countries. In the 1960s she aided anti-colonial movements while living in Africa. In the 1970s she was a radical teacher in a conservative high school inspiring students to challenge the system, and aided the United Farm Workers and the Urban League. In the 1980s she went on nine peace missions to the Soviet Union and Cuba. In the 1990s she opposed the first Iraq War and founded an international organization to oppose music censorship called Parents For Rock and Rap. In the 2000s she helped homeless people and recovering addicts get their high school diplomas at the Salvation Army and opposed wars for oil. In the 2010s she volunteered at local soup kitchens and currently works with Doctors Without Borders and Mideast peace organizations, still feverishly writing letters to the editor, all the while being a loving grandparent.
"She remains an unrepentant revolutionary in thought and deed, and undertook perhaps the most radical position a parent can take: allowing her child equipped with a college degree to leave for Hollywood to live in a squat with the aim of playing heavy metal music and fomenting dissent. My mom's the greatest, and to this day I still practice in her basement."
You can find his post below.