David Ellefson Opens Up About Accusations Of Grooming An Underage Girl: "There Was Nothing Illegal Here"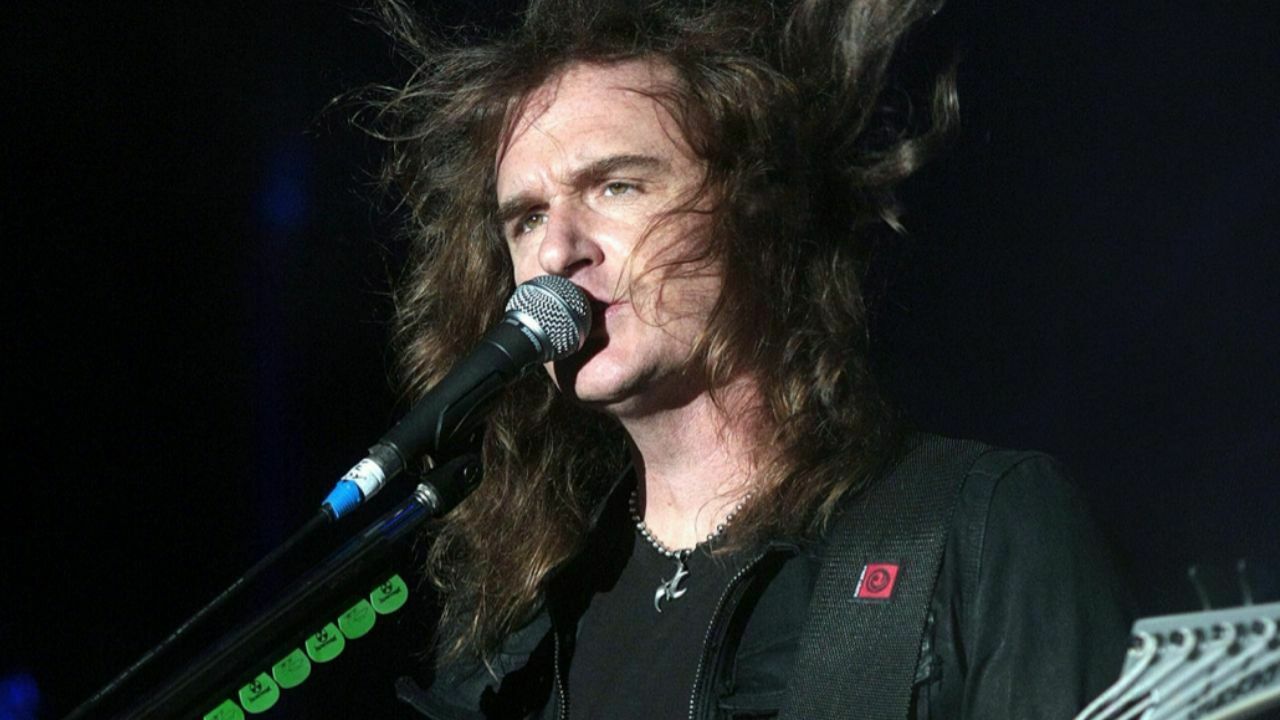 In a new interview with Eddie Trunk, the former bassist of Megadeth, David Ellefson, has talked about his recent accusations of grooming an underage girl and stated that there was nothing illegal about what he did.
This past May, David Ellefson got fired from Megadeth after accusations of his grooming an underage girl. At the time, his special messages, videos, and photos were leaked online. Following the departure of the Ellefson, Dave Mustaine had announced former bassist Megaedth James LoMenzo rejoined them as a touring member.
When Ellefson left his former band Megadeth, he launched a new band named The Lucid. His new band features Sponge vocalist Vinnie Dombroski, guitarist Drew Fortier and Fear Factorydrummer Mike Heller. The band's debut self-titled album had arrived on October 15.
Previously remembered Ace Frehley's remarkable words about drugs and girls while mentioning the accusations, Ellefson has recently said that there was nothing illegal act about what he did in the incident. After he admitted Eddie Trunk that didn't even know what the word grooming was, Ellefson added that he didn't do anything wrong.
"And any allegations of anything being illegal [are false]," Ellefson claims. "There was nothing. And that's why I immediately hired a criminal lawyer.
[So], I went right to the police department. And just for the record, the bad guy doesn't go to the police department. Okay?
"So, just to be clear. The guy who didn't do anything wrong, he goes to the police department. That's why I went to the police department and filed a police report and let them deal with it.
"I think there was a big fear of — there's always this talk of cancel culture and all this stuff. And I was, like, 'Listen, that was not me.' And I had every right to stand up against that and defend myself against it.
"And I just turned that over to the lawyers and police department and let them deal with it, and they did."
David Ellefson Says Only Illegal Thing Is The Person Who Leaked The Video
Later then, David Ellefson has continued to reveal his honest thoughts about the thing that was illegal in the case. When the interviewer said the only illegality about his case lies with the person who actually leaked the video, Ellefson showed off his agreement.
"A hundred percent," he answers. "That's why I didn't hire a civil lawyer to sue people for a million bucks. I hired a criminal lawyer, and what they do is prosecute to put people in jail. 'Cause those were the crimes.
"You can't just go do shit like that — put stuff out there, content — and not have a penalty. That is the crime.
"And I think people just think they can — and not everybody; I'm not saying all people — but there is a faction that they just think that that could be just done as a joke and for fun, and it can't.
"Of course, it's the Internet, so people live in foreign countries; there's all this stuff. That's why the best thing, I think, is to, first of all, just get away from those platforms because that is a breeding ground for that society to do that."
Elsewhere in the interview, David Ellefson claimed that Megadeth disappointed him because they lied to him. Revealing his current relationship with the band, Ellefson confirmed that he considers Megadeth as a family.
"We had originally talked about doing a joint statement of sorts, and, of course, that was not what happened," he continues. "So I was disappointed in probably the way it went down.
"Ironically, things are fine between [Megadeth and me]. We parted ways, and they took their road. And there's not ill will between us, believe it or not.
"And I think any fights and those things, that was 20 years go — lawsuits and all that crap.
"Look, they moved forward. I wished them well in my [first] statement to them, and I mean it.
"It's a group I helped form almost 40 years coming up here for the band. And the songs that are on the radio that I see come up are songs that I had a participation in, and we built a big legacy.
"I still consider them family, and my DNA is all over that. I don't think you build something of that size together and then suddenly you're just out and that's it."