David Ellefson Recalls Ace Frehley's Important Words When Asked If His Family Supported Him On Sex Video Scandal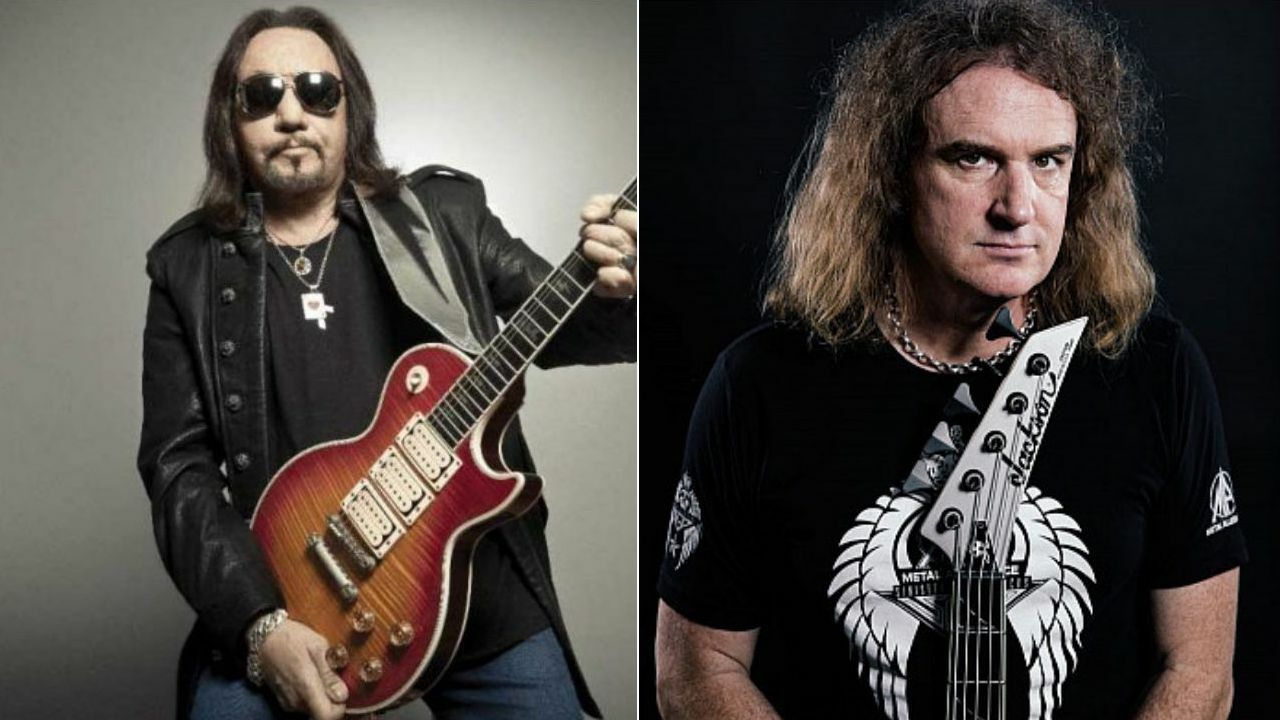 Former Megadeth bassist David Ellefson once again opened up about his sex video scandal and recalled original KISS guitarist Ace Frehley's important words when asked if his family supported him after the incident.
This past May, Megadeth had parted ways with David Ellefson after the musician groomed an underage girl, and his special messages, videos, and photos were leaked online. Following the departure of the Ellefson, Dave Mustaine had announced former bassist Megaedth James LoMenzo rejoined them as a touring member.
When Ellefson left his former band Megadeth, he launched a new band named The Lucid. His new band features Sponge vocalist Vinnie Dombroski, guitarist Drew Fortier and Fear Factorydrummer Mike Heller. The band's debut self-titled album had arrived on October 15.
Recently, the 56-year-old bassist has appeared on Trunk Nation With Eddie Trunk to open up about his recent unfortunate incident. When the musician previously said that he's happy without Megadeth, Ellefson now discussed his family's reaction to the incident.
"Look, [they were] supportive, understanding," Ellefson says. "Not so supportive, not so understanding.
"I mean, dad's in a rock band, and not just any band — Megadeth. Let's face it: we've been a band with a history. And this isn't to discolor or paint anything on the current Megadeth at all, because, obviously, 2021 is not the way it was in 1986. But there's a reason we had a 'Behind The Music'.
"Look, I've tried to be very transparent, and I think we kind of did in that band over the years. We were very transparent in things — when things happened in our personal lives and things happened in the group, we were always pretty open about it. And I've talked openly about getting clean from drugs and booze years ago and all of these things."
David Ellefson Mentions Ace Frehley's Remarkable Words
Later then, Ellefson has continued by remembering the rock icon Ace Frehley's remarkable words. Saying that being a rock and roll icon doesn't give permission to misbehave, Ellefson added that he's seen other people struggle with some of those moments.
"On the home life, again, look – I was in Megadeth to start, and then the families come after," Ellefson continues. "And again, I think there is a reconciling of the lifestyles, that it's, like, 'Okay, dad's off at the circus being the rock and roll guy and all that comes with that,' including a very comfortable life that affords you opportunities you would not get in any other life.
"At the same time, it certainly doesn't give license to go out and misbehave. So I think there is that.
"And again, that's probably you and me just talking as husbands and fathers and all that we are in a show biz lifestyle.
"And again, that's just the reality of that.
"We've seen a lot of our friends be successful with it, struggle with it, et cetera, et cetera.
"I remember Ace Frehley years ago, and this isn't to discount it at all, but I remember there was a quote from Ace, he said, 'Drugs and girls are an occupational hazard.' And I remember reading that when I was a kid. And I didn't understand it at that time.
"And then later in life, I would understand, that's it's, like, hazard pay, if you will.
"And in every life, there is that, and that happens to be one in our way of life over here in the creative world, especially touring rock and rollers."
[via BM]