Sammy Hagar Recalls Shameful Thing Related To Eddie Van Halen's Death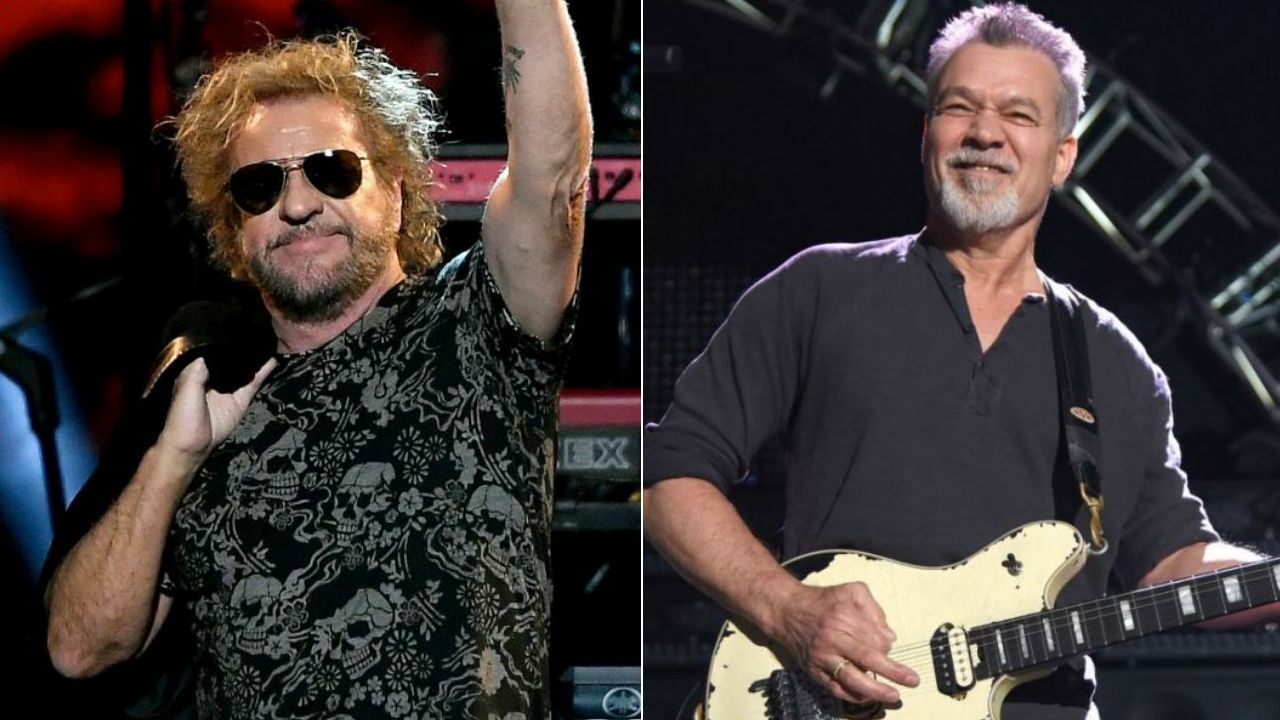 In a new appearance on Mike & Carla Morning Show, former Van Halen singer Sammy Hagar once again paid his tribute to the band's late guitarist Eddie Van Halen and recalled a shameful thing related to him.
Sammy Hagar is known for his tenure with the rock band Van Halen. Parting ways and reuniting several times, the singer had joined the fold in 1985 as a lead singer after the band parted ways with David Lee Roth. After an 11-year tenure with them, he had announced his departure from the band and was replaced with David Lee Roth. In 2003, Sammy had reunited with Van Halen until 2005.
Outside of Van Halen, Sammy Hagar has been working hard for his solo career. During his ongoing solo career, the musician released 18 studio albums, except for Lockdown 2020 by Sammy Hagar & The Circle, a supergroup consisting of original Van Halen bassist Michael Anthony, drummer Jason Bonham, and guitarist Vic Johnson.
On the other hand, Eddie Van Halen was the lead guitarist of his rock band Van Halen, which was the band he co-founded in 1972 alongside his brother Alex Van Halen, Mark Stone, and David Lee Roth, who recently announced his retirement. His musical style has been continuing to influence new and young rock and roll artists.
However, after Eddie passed away, Sammy Hagar was one of those who were upset deeply. During his recent appearance on the internet, the singer once again mourned his late bandmate and admitted that it's hard to accept what happened to him. He also revealed a shameful thing related to Eddie's passing.
"If Eddie and I would not have connected towards the end, I don't know how I would have dealt with it," Hagar says. "It would have been a lot harder to accept what happened to him.
"It's still hard, of course, but becoming friends with him and starting to talk about 'Boy, we're going to get together next year, we're going to do this,' or 'Eddie, you've got to get your health together' made it more acceptable for me.
"You know, I never talked about it because we had to understand it. We weren't going to talk about it and we're going to save it, make a whole bunch of noise like last year was supposed to be. But it never happened. It's a shame because I guess it was the big one."
Sammy Hagar Says He Dreamt Playing With Eddie Once Again
Later then, the singer has opened up about his dream plan, including Eddie Van Halen, Van Halen members, and Eddie's song Wolfgang Van Halen. According to him, he dreamt of playing alongside Eddie Van Halen once again.
"The plan was to go out with all of us and Wolf [Van Halen, son of Eddie Van Halen] opening, and all that kind of stuff," Hagar continues. "That would have been so awesome.
"I dreamt that from when I was in the band, I was open-minded to that."
Back in this past August, Sammy Hagar had remembered how Eddie Van Halen reacted to his voice when he first joined the band in mid-1985. According to him, they were mesmerized in front of his voice.
"From the second I walked in the studio – I got there around noon, they had been up all night working on a couple of songs on the '5150' record when I came to see if I wanted to be in the band," Hagar recalls.
"It wasn't like an audition, Eddie asked me to come down and jam and I said, 'Sure.' I mean, who's gonna refuse to jam with Eddie Van Halen, right? So, I came down, I just got off tour, three or four days before that, 130 shows.
"I was a little cooked, but those days I was so healthy and in such a good shape, I could sing like a bird – my voice was in the best shape it's ever been in when I walked through that door.
"And he started playing 'Summer Nights,' I immediately started singing that, and I don't think they stopped, they almost stopped and looked at each other like, 'What the hell is going on? This is some kind of magic guy in here or something?'"