The 5 Bands That Gene Simmons Named His Favorites Of All Time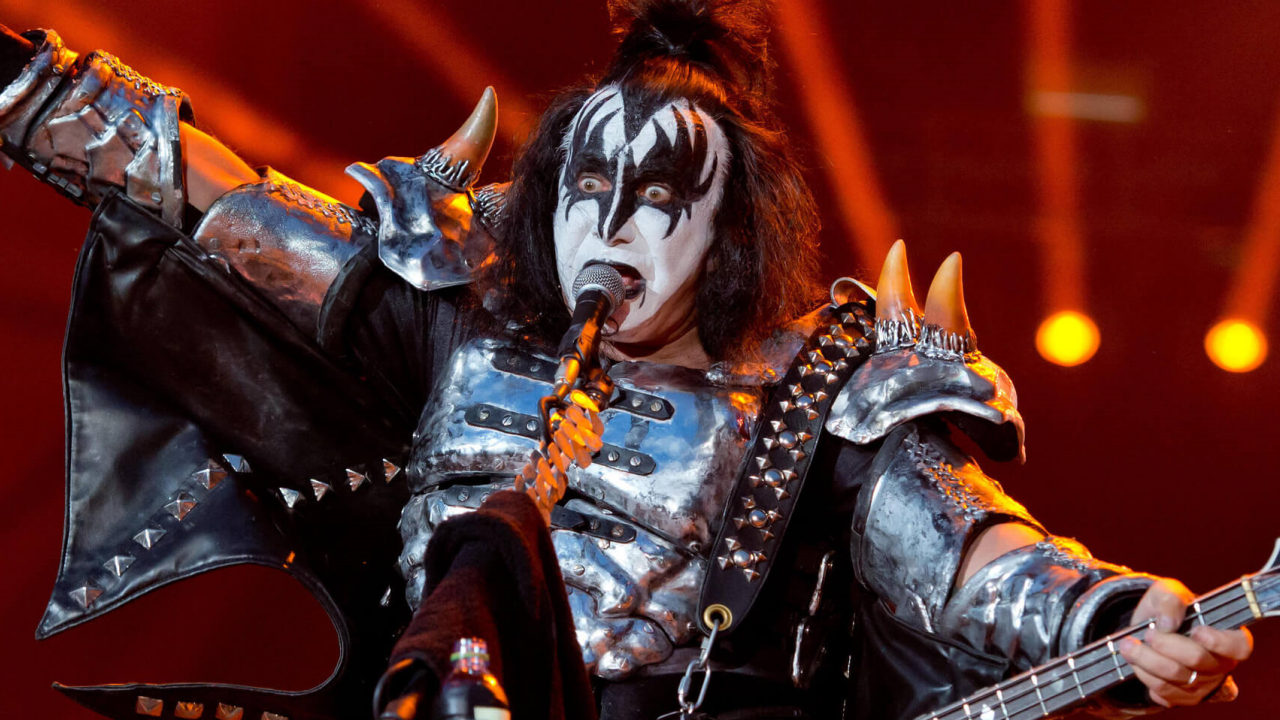 Gene Simmons, the iconic bassist of KISS, is not just a rock legend; he's a musical chameleon whose influences have transcended generations. To become a legend, he followed his dreams and followed his favorite artists steps. In this article, we will take a look at the bands that Gene Simmons picked as his favorites of all time.
Gene Simmons ventured into the world of music in the early 1970s. He formed the rock band KISS, a band renowned for their flamboyant personas and crazy stage performances. During his career with the band, Simmons adopted the stage persona "The Demon," which involved his iconic makeup and outlandish costumes, creating a character that fans instantly connected with.
Moreover, Gene Simmons' contributions to his band are undeniably huge. His co-founded band KISS, under his leadership, has sold over 100 million albums worldwide. The band was inducted into the Rock and Roll Hall of Fame in 2014, a testament to their lasting impact on rock music. Also, Simmons stage presence and songwriting abilities have influenced countless artists, and his influence can be seen in many aspects of modern rock and metal.
Gene Simmons impact on popular culture goes beyond music. He became a pop culture icon, and his image is synonymous with the world of rock and roll. His dedication to the KISS brand, his distinctive bass playing, and his memorable stage performances have made him one of the most recognizable and enduring figures in the history of rock music.
However, let's learn more about Gene Simmons' favorite bands.
The 5 Bands Gene Simmons Picked As His Favorites Ever
KISS legend Gene Simmons has always been considered one of the most influential musicians of all time. He's best known for his fire-breathing antics and larger-than-life stage persona. Over the years, he has shared his favorite bands in various interviews. So, it is time to reveal Gene Simmons' favorite bands in rock.
RELATED: The 6 Artists That Gene Simmons Picked As His Influences
#5. Foo Fighters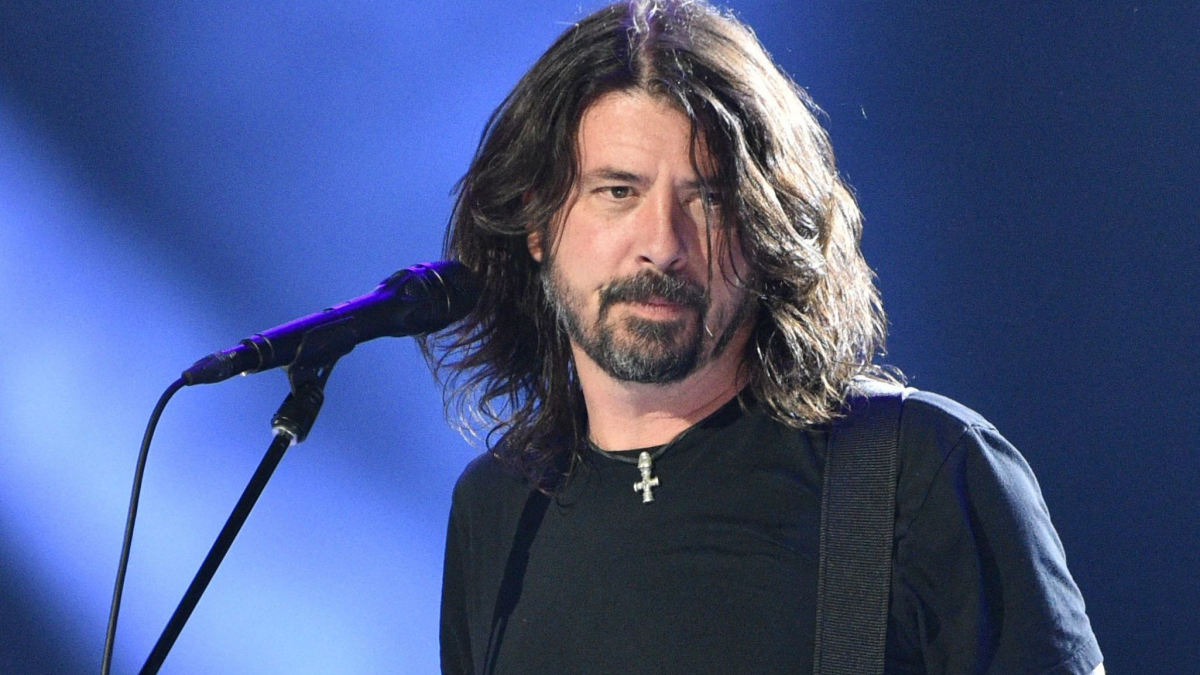 Gene Simmons named Foo Fighters one of his favorite bands in rock music. At first, the band was only a one-man project of Dave Grohl, who recorded the band's eponymous debut album entirely by himself. Released in 1995, it was an instant hit, featuring hit tracks like "This Is a Call" and "I'll Stick Around." This album set the stage for what would become one of the most celebrated rock bands of the modern era.
The band's signature sound is a dynamic blend of melodic rock, post-grunge, and punk influences. Their music has been characterized by infectious hooks, powerful guitar riffs, and Grohl's distinct raspy vocals. Their songwriting often explores themes of personal reflection, resilience, and self-discovery, resonating with audiences on a deeply emotional level.
As you remember, in the near past, Gene Simmons defended that rock is dead. At the time, he examined Foo Fighters as the last band that had been waving rock flags. During his interview with 95.5 KLOS, Gene Simmons named Foo Fighters one of the greatest bands, saying: "Foo Fighters, one of my favorite bands… Dave Grohl, amazing. That's an old, grandpa band, they've been around almost 25 years."
#4. Montrose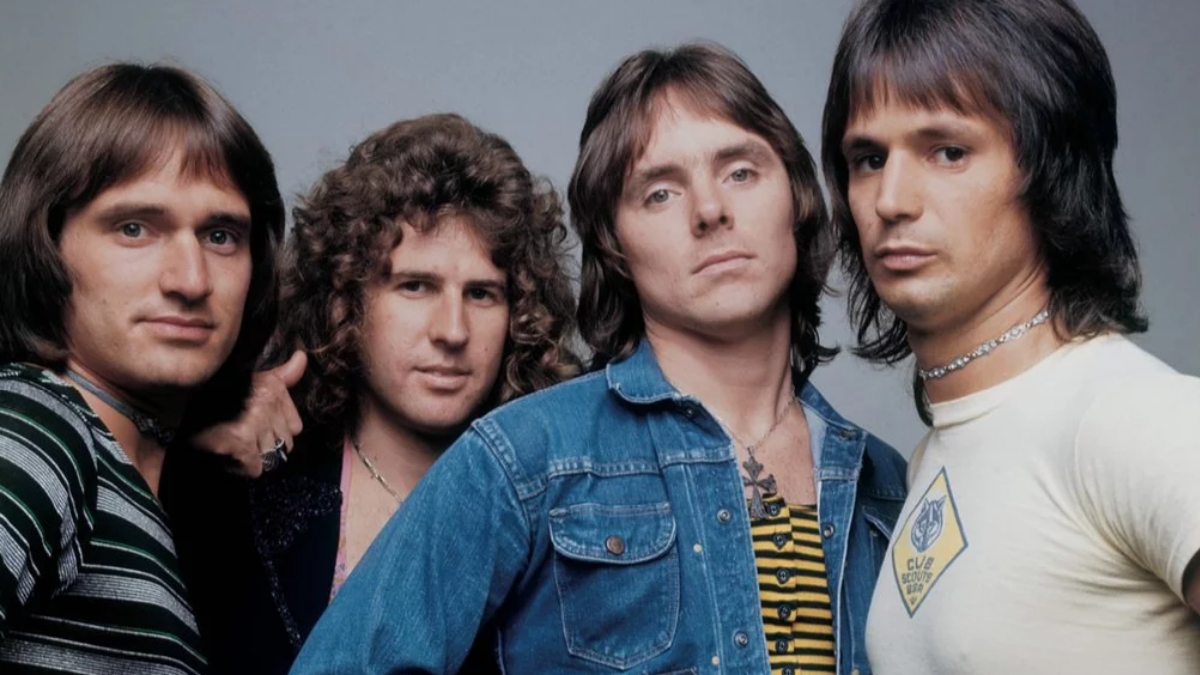 Montrose was formed in 1973 by the renowned guitarist Ronnie Montrose and featured Sammy Hagar as the lead vocalist. Their eponymous debut album, "Montrose," released the same year, became an instant classic and served as a launching pad for the band's meteoric rise. The album's opening track, "Rock the Nation," set the stage for the band's hard-driving, high-energy sound.
The band's music, particularly tracks like "Bad Motor Scooter" and "Space Station #5," resonated with fans who craved the raw power and rebellious spirit that hard rock represented. Montrose's influence extended beyond their initial run, with their music continuing to inspire countless rock enthusiasts.
In the past, Gene Simmons also revealed his favorite albums of all time. At that time, he disclosed his passion for Montrose band.
"Montrose was one of the really important American statements made at a time when the only rock that was credible was English," the bassist said. "They had Led Zeppelin and Humble Pie, just anything that was credible was all English and, out of nowhere, this Montrose record comes out that just kills!"
#3. Led Zeppelin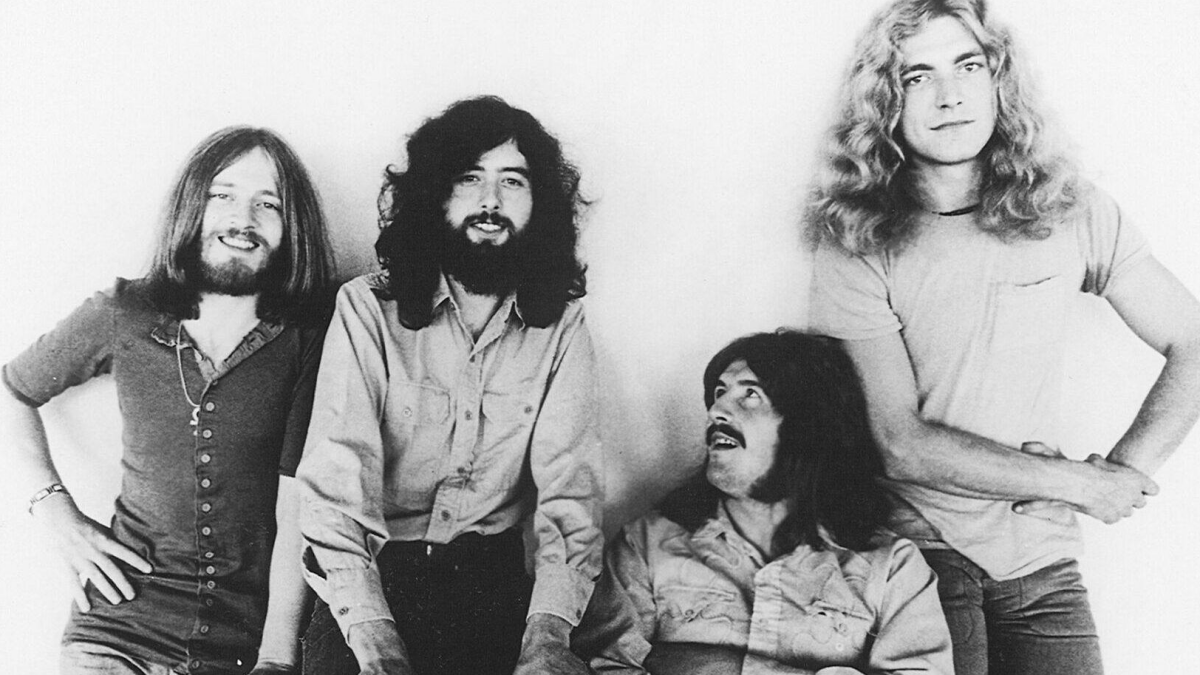 The legendary British rock band, formed in 1968, Led Zeppelin, remains an indomitable force in the world of music. Their music was a sonic revelation, blending blues, hard rock, and folk elements. Moreover, their self-titled debut album, "Led Zeppelin," released in 1969, catapulted them to fame with iconic tracks like "Dazed and Confused" and "Communication Breakdown."
On the other hand, Led Zeppelin's electrifying live performances set new standards for rock concerts. Their shows were renowned for their intensity, with extended improvisational segments that allowed the musicians to showcase their virtuosity. Led Zeppelin's legacy also includes the creation of the genre known as "heavy metal," as they laid the groundwork for the genre's evolution.
In early 2023, Gene Simmons recalled the first time he heard about Led Zeppelin's sound, saying: "When I first heard 'Communication Breakdown,' I thought, 'Oh, my God, this sounds like hell on four wheels.'"
#2. The Beatles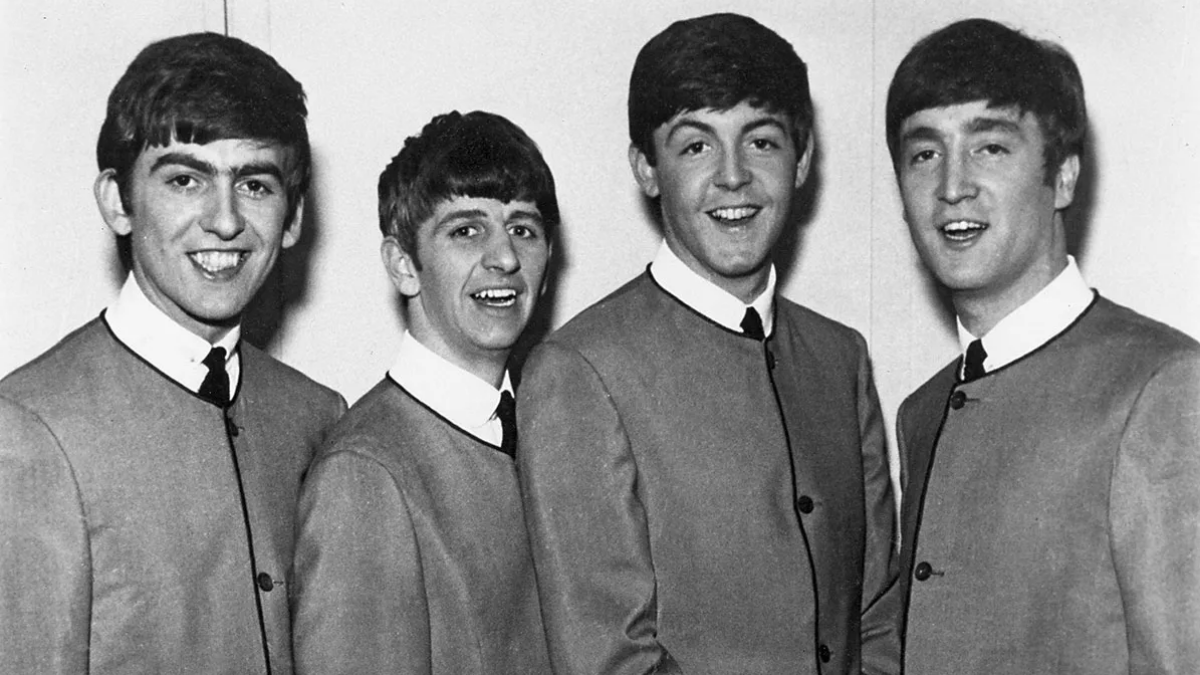 Comprised of John Lennon, Paul McCartney, George Harrison, and Ringo Starr, the rock band The Beatles took the world by storm with their innovative sound. Their early years, performing in the bustling clubs of Liverpool and Hamburg, Germany, allowed them to hone their craft and establish a loyal following.
In 1963, their first single, "Please Please Me," catapulted them to international stardom. Their infectious melodies, tight harmonies, and witty songwriting set them apart in a musical landscape dominated by traditional pop. They quickly evolved from a teenage sensation into a groundbreaking musical force.
The Beatles' achievements in the world of music are unparalleled. They sold over 600 million records worldwide, making them one of the best-selling music artists in history. Their groundbreaking album "Sgt. Pepper's Lonely Hearts Club Band" is often considered one of the greatest albums ever recorded and earned them critical acclaim and numerous accolades.
Gene Simmons admitted The Beatles was the band that affect him when he was a child, as he said: "When I was a kid, I was affected by The Beatles – like a religious event, like a singularity," adding, "It changed my mindset, who I am, what I was, what I could be and I literally reinvented myself. I was born Chaim Witz. I became Gene Klein. And a few years after that decided I'm going to be Gene Simmons. There was before the Beatles and after the Beatles."
In February 2022, Gene Simmons also stated that The Beatles was the reason why he started writing his own songs: "Immediately within two years of hearing The Beatles, I started writing my own songs. I picked up the guitar, learned how to play the C and G and D chords, and started writing my own songs."
#1. ABBA
Comprising Agnetha Fältskog, Björn Ulvaeus, Benny Andersson, and Anni-Frid Lyngstad, this quartet redefined the music industry, enchanting millions with their catchy melodies, harmonious vocals, and timeless hits. The band was formed in the early 1970s, when the two couples, Björn and Agnetha, Benny and Anni-Frid, came together to create something magical.
ABBA's music transcended borders and generations. Their signature sound was characterized by lush harmonies, irresistible hooks, and a unique blend of pop and rock elements. Hits like "Dancing Queen," "Mamma Mia," and "Waterloo" became instant classics and showcased their unparalleled songwriting and vocal prowess.
Focusing on the band's achievements, the band has sold over 380 million records worldwide, making them one of the best-selling music artists in history. Their 1974 Eurovision Song Contest victory with "Waterloo" marked the beginning of their global stardom, and they never looked back.
In January 2023, Gene Simmons explained why he loved ABBA band during his interview with Louder Sound. The bassist said their songwritings were great.
"If I'm riding in my car and ABBA music comes on, I turn it up and that's the sign of greatness," Simmons says. "Undeniable songwriting. You just can't touch it. That's why I have to pick ABBA because it's just undeniable."
Gene Simmons' Favorite Bands:
ABBA
Foo Fighters
Led Zeppelin
The Beatles
Montrose