The 5 Bassist That Geddy Lee Picked As His Favorites Of All Time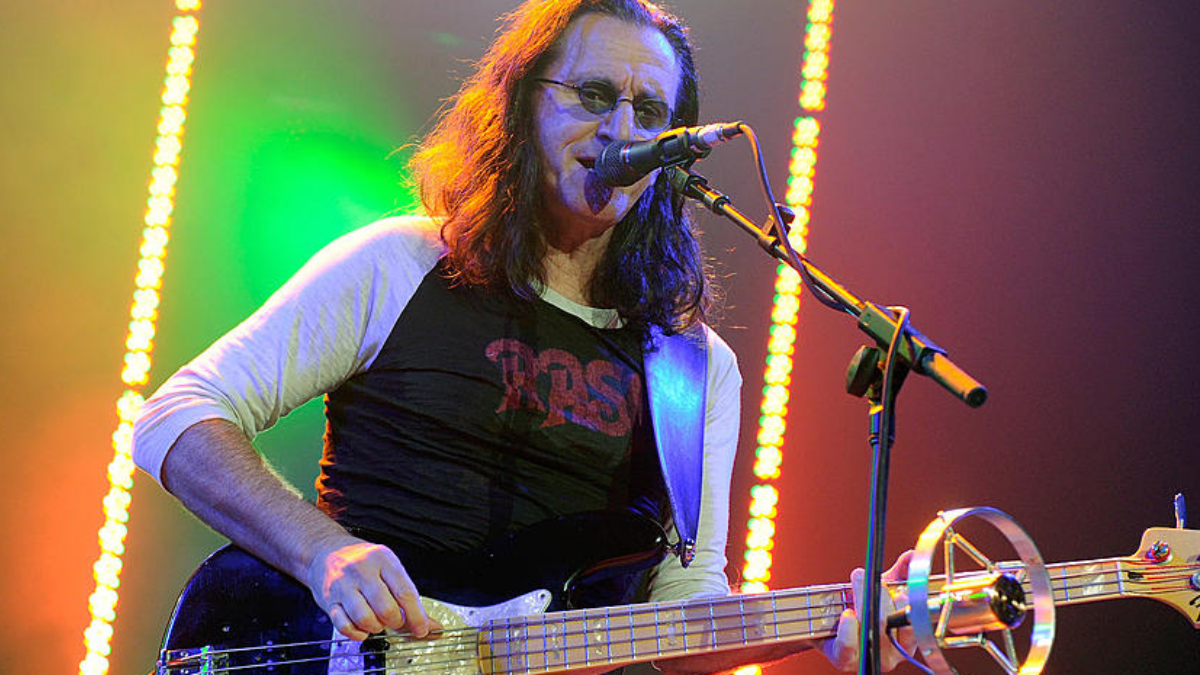 Geddy Lee has named his favorite bassist of all time. In this article, we will bring you the artists that influenced Geddy Lee during his career in rock.
The legendary bassist's journey into the world of music began at a young age when he first picked up a guitar. However, it was the bass guitar that would ultimately become his weapon of choice, laying the foundation for his unmistakable sound. His distinctive vocal style and virtuosic bass playing, combined with his role as the core member for the rock band Rush, have made him a true sonic architect of the genre.
The year 1968 proved to be pivotal in Geddy Lee's life, as it marked the formation of Rush. The band's lineup included Lee on bass and vocals, Alex Lifeson on guitar, and John Rutsey on drums at the time he joined the band, replacing Jeff Jones. Moreover, it wasn't long before Rutsey was replaced by Neil Peart, who would go on to become one of the greatest drummers in rock history and a primary lyricist for the band. This lineup would remain intact for the duration of Rush's illustrious career.
Beyond his musical prowess, however, Geddy Lee's on-stage persona was a sight to behold. His energetic and dynamic performances, often donning his signature oversized eyeglasses and long, curly hair, added to the band's stage presence. He would frequently switch between bass guitar, synthesizers, and pedals seamlessly, a testament to his exceptional multitasking abilities.
So, it is time to reveal the bassists that influenced Geddy Lee.
The 5 Bassists That Geddy Lee Named His Favorites Ever
Since he started his musical journey in 1968, Geddy Lee has influenced by a lot of great bass players in rock. There were many guitar players that influenced him to become one of the bests.
In 2020, Geddy Lee sat with Rolling Stone to discuss his favorite bass players. So, let's see the bassists that Geddy Lee picked as his favorites of all time.
#5. Paul McCartney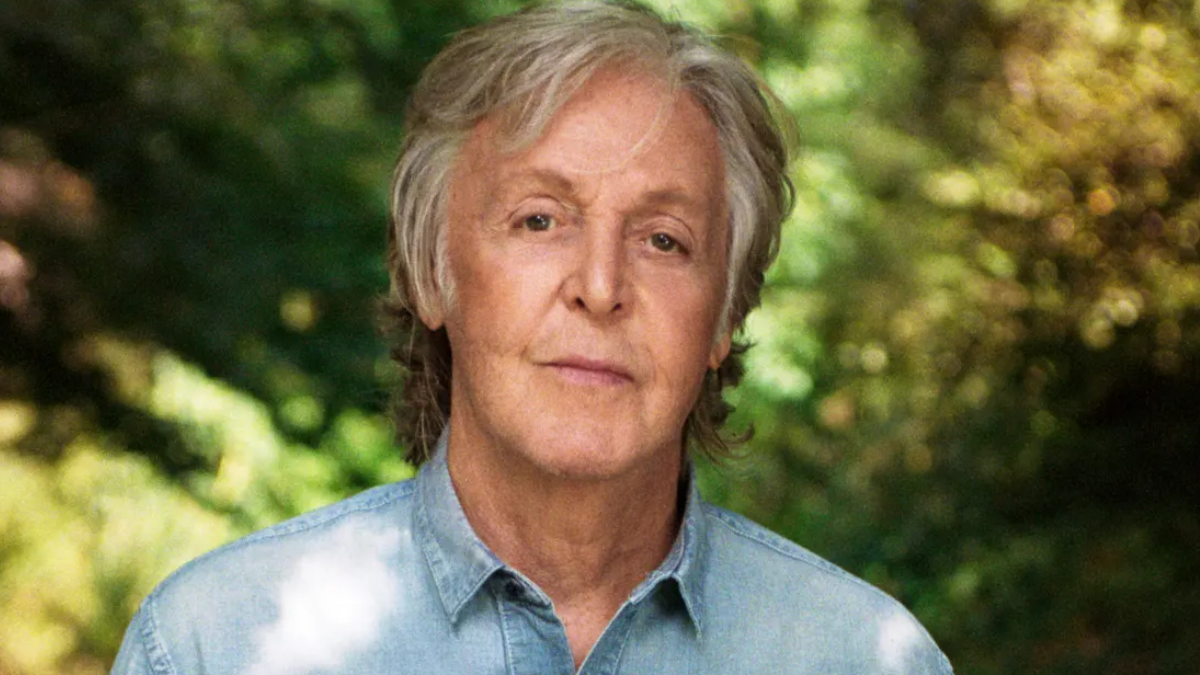 Paul McCartney is a name that resonates through the annals of music history. With a career spanning over six decades, his indelible mark on the world of music has left an enduring legacy that continues to inspire and enchant fans across the globe. Of course, Geddy Lee was also one of those who was influenced by The Beatles legend, Paul McCartney.
Focusing on the bassist's career, the legendary musician gained international fame as a member of the rock band The Beatles. He contributed to the band to release classic songs, such as Hey Jude, Let It Be, and Yesterday.
However, after The Beatles disbanded in 1970, he embarked on a solo career. His 1970 debut album, McCartney, set the stage for a journey marked by experimentation and innovation. His 1982 album Tug of War saw him collaborating with Stevie Wonder, producing the chart-topping hit Ebony and Ivory.
Moreover, Paul McCartney's influence on the music industry is immeasurable. He has won numerous awards, including 18 Grammy Awards, and has been knighted by Queen Elizabeth II for his services to music. His songwriting, musicianship, and dedication to his craft have left an indelible mark on the world of music.
To express his admiration for Paul McCartney, Geddy Lee said: "He gets overlooked as a bassist, but as a pop bassist goes, he's such a melodic player.
"If you listen to 'Taxman,' or if you listen to 'Come Together,' and a range of music in between, that bass part is always so round. It's always so bouncy and melodic, and I think that's really no small part of the infectious nature of Beatles songs."
#4. Les Claypool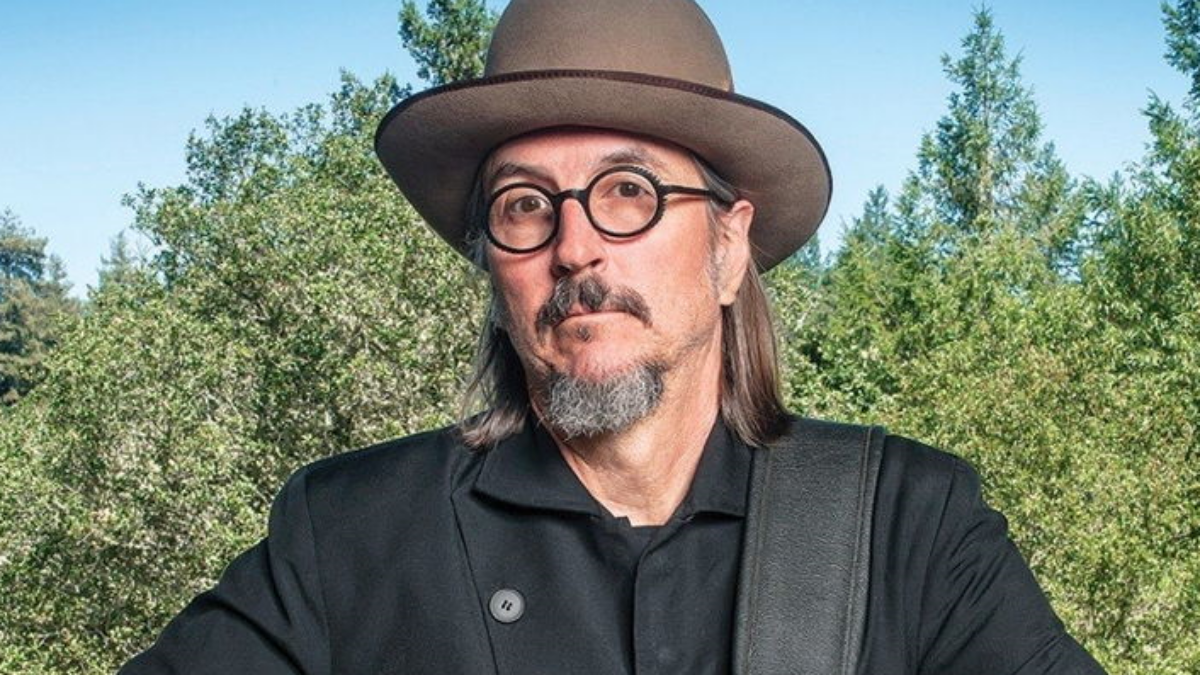 Geddy Lee also picked Les Claypool as one of the bassists that influenced his music. Claypool displayed an early affinity for the bass guitar. His musical journey began in the San Francisco Bay Area during the 1980s. It was here that Claypool formed Primus, a band that would go on to challenge traditional notions of rock and redefine the genre with a peculiar fusion of funk, metal, and alternative elements.
Les Claypool's musical curiosity extends beyond Primus. He has collaborated with a diverse range of artists, including Tom Waits, Buckethead, and Trey Anastasio. Notably, he formed the supergroup Oysterhead with Anastasio and Stewart Copeland, exploring progressive rock and jam band elements.
Claypool's distinctive sound has also found a home in the world of film and television. He composed the theme music for the animated series South Park and has contributed tracks to numerous soundtracks, including Robot Chicken and Beavis and Butt-Head Do America.
During the interview, Geddy Lee defended there was nobody like Les Claypool, adding: "Nobody plays like Les. And he was a big Rush fan, so he'd be always talking about Rush songs, and 'How did you play this?' And 'how did you play that?' And I was equally interested in how he was playing.
"He actually influenced me as a player to try to push the boundaries of my rhythmic abilities."
#3. John Entwistle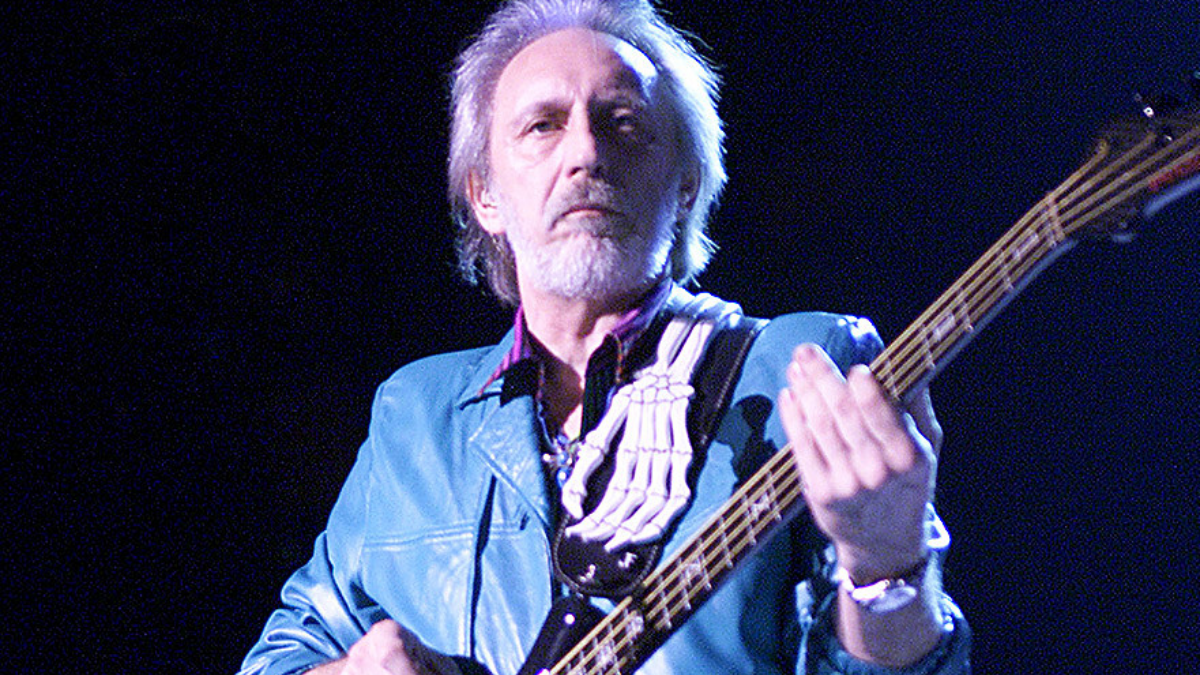 John Entwistle's life would become forever entwined with The Who when he joined the band in 1964. His bass-playing style was revolutionary; he viewed the bass not just as a rhythm instrument but as a lead instrument in its own right. This unique perspective is evident in songs like My Generation and The Real Me, where his complex, thundering bass lines took center stage, showcasing his virtuosity.
In addition to his work with The Who, John Entwistle pursued solo projects. His debut solo album, Smash Your Head Against the Wall, released in 1971, showcased his songwriting abilities and his distinctive approach to bass. He followed it up with albums like Whistle Rymes and Rigor Mortis Sets In, further demonstrating his versatility as an artist.
In 2020, Geddy Lee praised John Entwistle by telling the following words: "He was one of the first gods to me. Gods of rock. Ever since I first heard 'My Generation,' it's like, 'Who is that?' That was a name you needed to know. And I still rank him as the greatest rock bassist of all time, in one sense.
"First of all, he was ferocious, and he had a sound that dared to encroach upon the domain of the guitar player. So he had a very loud, very aggressive tone."
#2. John Paul Jones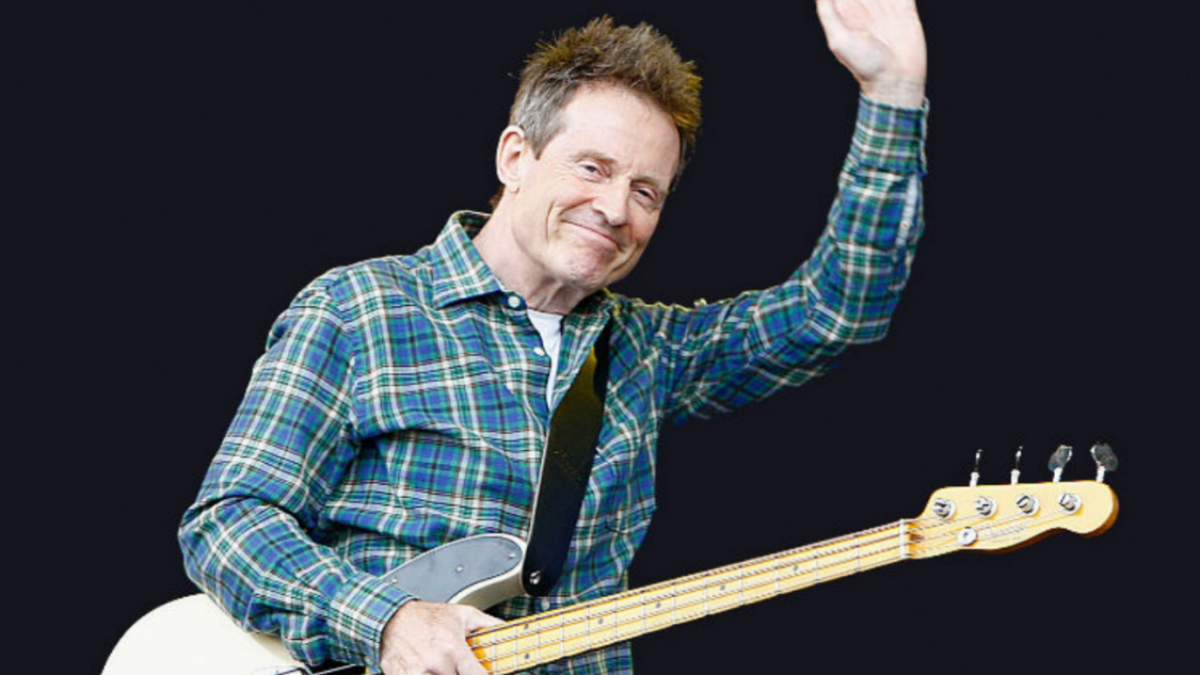 In 1968, the music world witnessed the birth of Led Zeppelin, a band that would become legendary. John Paul Jones's musicianship played a pivotal role in defining the band's sound. His inventive bass lines and keyboard wizardry complemented the explosive guitar work of Jimmy Page and the unmistakable vocals of Robert Plant. Led Zeppelin's electrifying blend of rock, blues, and folk laid the groundwork for the heavy metal genre, and classics like Whole Lotta Love and Stairway to Heaven remain anthems of rock music.
While Led Zeppelin became one of the most influential rock bands in history, John Paul Jones's musical journey did not stop there. His forays into various genres demonstrated his boundless creativity and ability to adapt to new musical landscapes. He worked as a prolific session musician, collaborating with artists ranging from Donovan to Cat Stevens, showcasing his versatility and adaptability.
According to Geddy Lee, Led Zeppelin was an important influence on his band, as well as John Paul Jones: The thing that held the whole thing down was John Paul John's bass playing. If you listen to 'How Many More Times,' I mean, no matter how wild that song gets at times, there's John Paul Jones just holding it all down in such a fluid way."
#1. Jack Bruce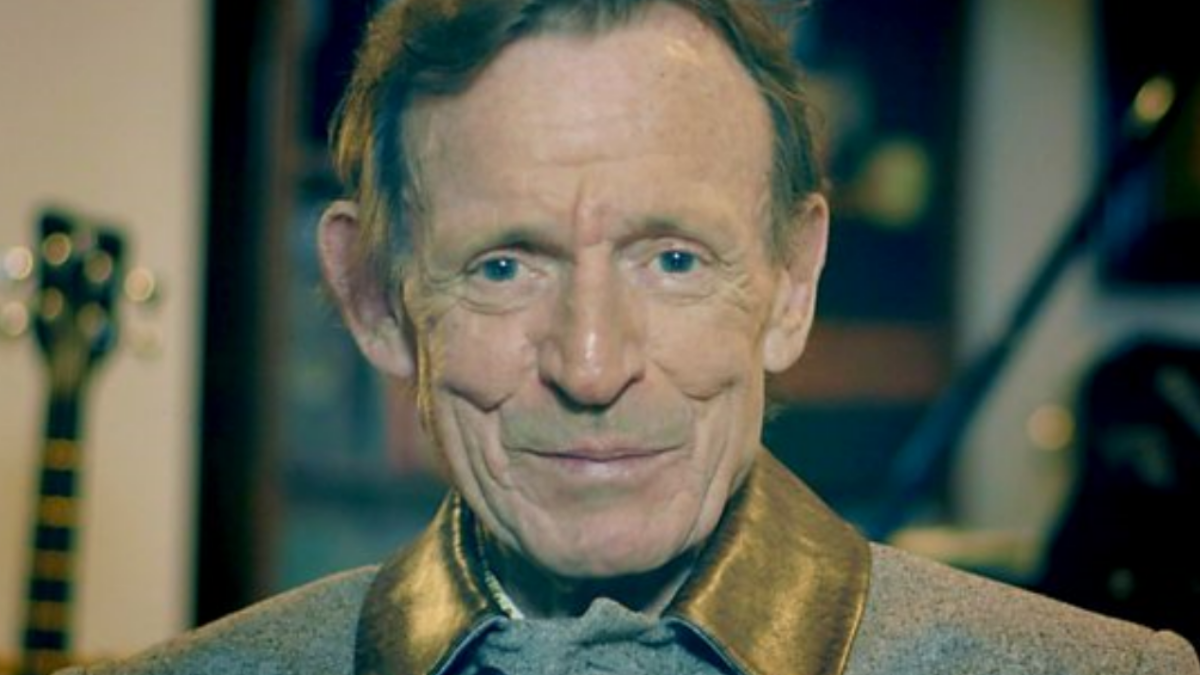 Finally, Geddy Lee also mentioned Jack Bruce as an influence. The bassist's name became eternally linked with Cream, a powerhouse trio formed in 1966, alongside guitarist Eric Clapton and drummer Ginger Baker. Their electrifying blend of blues, rock, and improvisation created a seismic shift in the music landscape. Bruce's virtuoso bass playing, enriched by his vocals, became a defining element of Cream's legendary sound.
Hits like Sunshine of Your Love and White Room showcased his songwriting prowess and his ability to seamlessly blend genres. His thundering basslines and exceptional vocal range captivated audiences, setting the stage for a new era of rock.
Following Cream's disbandment, Jack Bruce embarked on a prolific solo career, releasing numerous albums that further demonstrated his musical versatility. His solo works, including Songs for a Tailor and Out of the Storm, delved into a wide array of genres, incorporating elements of jazz, blues, and classical music. His songwriting prowess and virtuosity as a multi-instrumentalist continued to shine through.
Geddy Lee admitted Rush tried to emulate Cream, and he tried to emulate Jack Bruce: "We really tried to emulate Cream in the earliest days of Rush, so there was a real bond to Jack Bruce's playing for me."
Geddy Lee's Favorite Bassists:
Jack Bruce
John Paul Jones
Paul McCartney
John Entwistle
Les Claypool