The 5 Bands Keith Richards Picked As His Favorites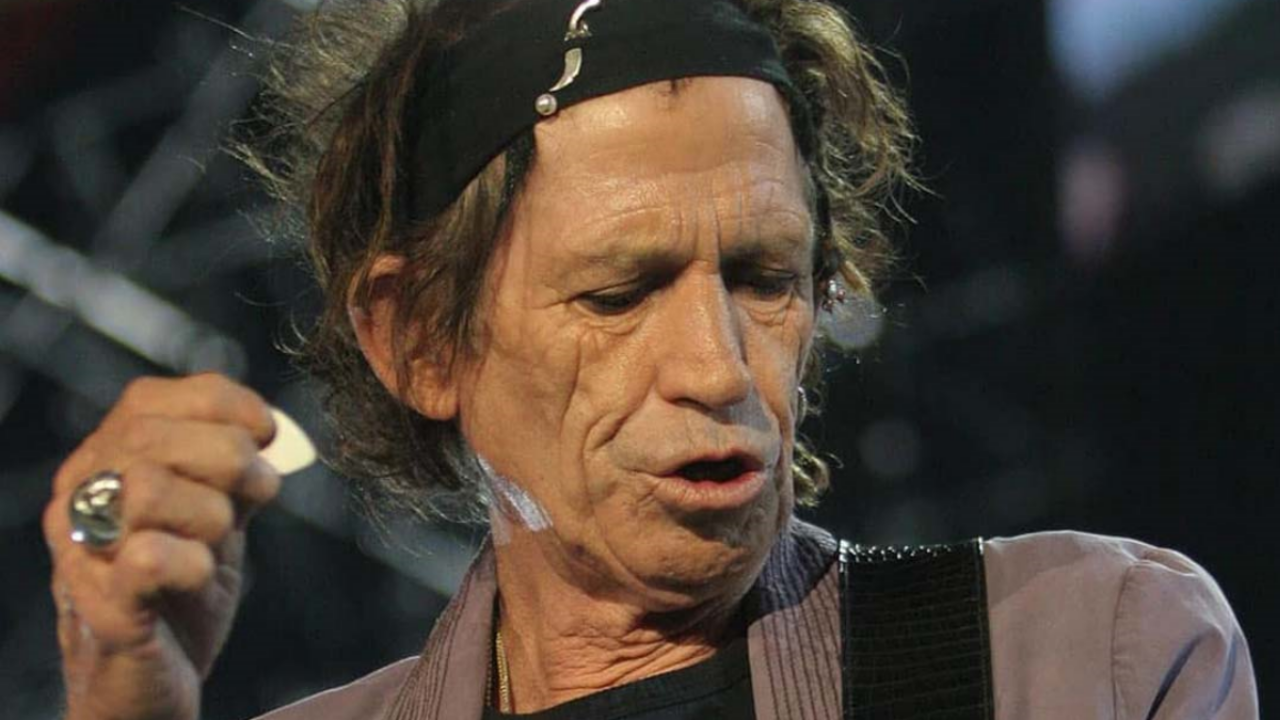 Keith Richards has named his favorite bands of all time. In this article, we will bring you the bands that Keith Richards named his favorites of all time.
Keith Richards, along with Mick Jagger, Brian Jones, Charlie Watts, and Bill Wyman, formed The Rolling Stones in 1962. Founded in London, the band quickly rose to prominence, riding a wave of rebellion and musical innovation. Keith Richards' instrumental role in the formation of the group and his unwavering dedication to the band have been the bedrock upon which The Rolling Stones' legacy was built.
At the heart of The Rolling Stones' enduring legacy stands Keith Richards, the enigmatic guitarist who, with his iconic riffs and devil-may-care attitude, embodies the very essence of rock and roll. His distinctive guitar style, characterized by its gritty, bluesy, and often chaotic sound, has become synonymous with the band's signature sound.
Keith Richards' distinctive guitar style is often referred to as the "Keith Richards sound." With its raw, gritty, and bluesy undertones, it has become a hallmark of The Rolling Stones' music. His innovative use of open tunings and intricate chord progressions has set a standard for rock guitarists worldwide. Moreover, he has penned many of The Rolling Stones' most iconic songs, including "Paint It Black," "Angie," "Gimme Shelter," and "Start Me Up."
In 1989, Keith Richards was inducted into the Rock and Roll Hall of Fame as a member of The Rolling Stones, solidifying his place in the pantheon of rock and roll immortality. Throughout their career, the band has received countless awards, honors, and accolades, but perhaps the greatest recognition is the love and devotion of their fans around the world.
However, let's reveal Keith Richards' favorite bands of all time.
The Albums Keith Richards Listed As His Favorites
As Keith Richards has been in rock music for over six decades, there are a lot of bands that influenced him during his journey. From Elvis Presley's backing band, The Hillbilly Cats, to The Beatles, the music legend showed his respect for the bands that he loved.
#5. The Hillbilly Cats
Elvis Presley's backing band The Hillbilly Cats was one of the bands that influenced Keith Richards. The band was a short-lived band that comprised Scotty Moore on guitars, DJ Montana on drums, and Bill Black on bass.
In 2001, Keith Richards sat with Classic Albums to discuss his favorite bands. He commented on The Hillbilly Cats, saying: "They had the rhythm. The beautiful thing about Elvis [Presley] was that he sort of turned everybody into everybody [and made people think] 'maybe you can do it'."
Moreover, in the late 2000s, Keith Richards also disclosed his love for Elvis Presley and his backing band The Hillbilly Cats during his appearance on The Rolling Stones' YoTube channel, called Living Legends. At the time, he said they had a great sound.
"I would start personally with probably The Hillbily Cats, Elvis's band," Richards said. "Scotty Moore, DJ Fontana and Bill Black. The most amazing stuff, and it was very early on."
#4. The Dave Bartholomew Band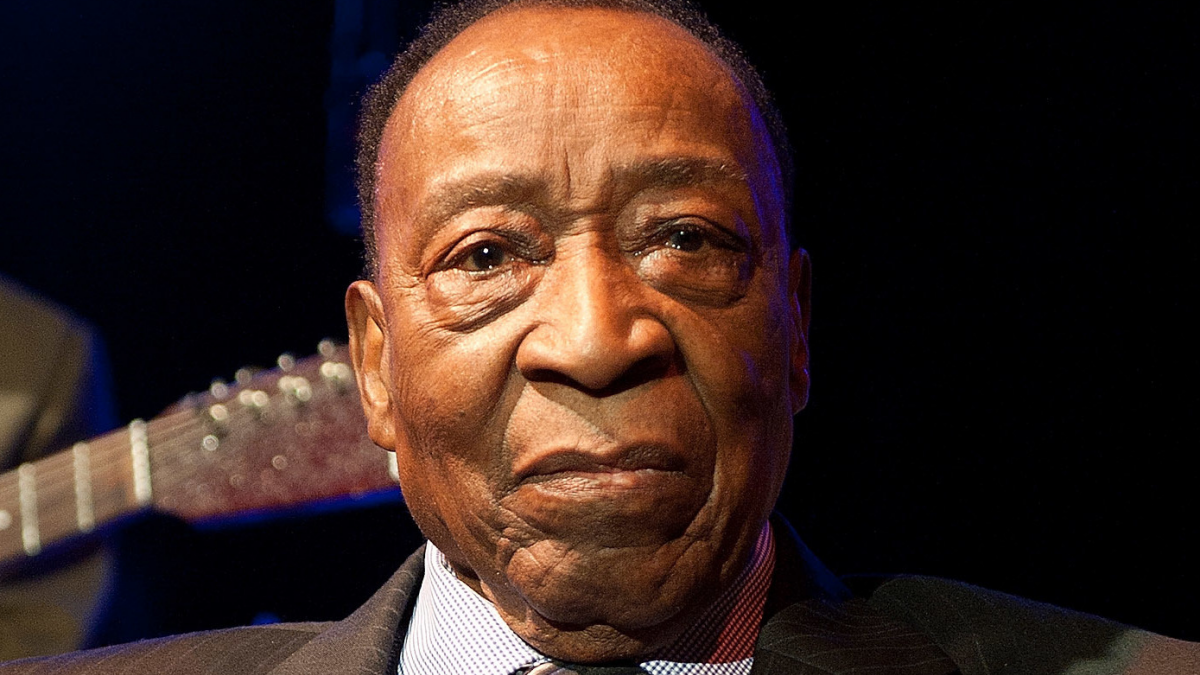 The Dave Bartholomew Band was a prominent musical group led by the American musician, composer, and producer Dave Bartholomew. Dave Bartholomew was a key figure in the development of rhythm and blues and rock and roll music during the mid-20th century. He was not only a talented bandleader but also a prolific songwriter and arranger.
The Dave Bartholomew Band played a significant role in shaping the New Orleans sound and was known for its energetic and danceable music. They often collaborated with legendary musicians like Fats Domino and recorded many hit songs, including "Ain't That a Shame" and "Blue Monday." These songs became classics of the rock and roll era.
During his interview with Classic Albums in 2001, Richards also talked about The Dave Bartholomew Band, stating: "At the same time, Dave Bartholomew's band that backed up Little Richard, Fats Domino – that was a great band [too]."
#3. AC/DC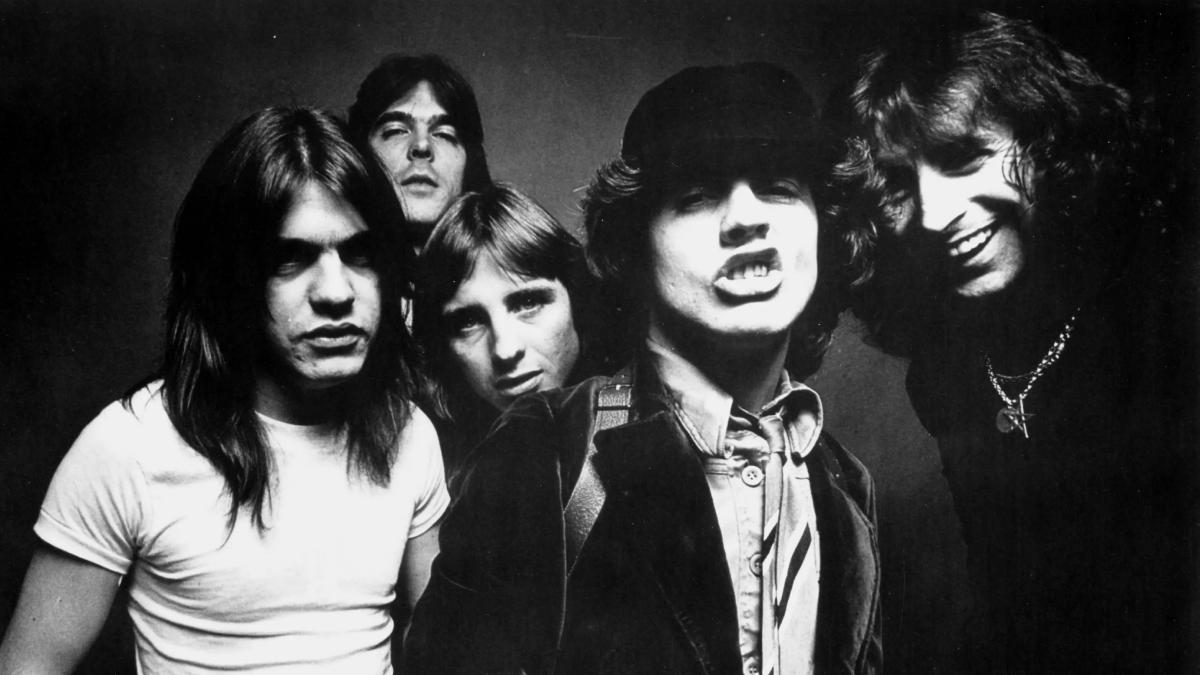 Formed in Sydney in 1973, AC/DC was the brainchild of brothers Angus and Malcolm Young. They burst onto the music scene with a sound that was raw, raucous, and relentless. Powered by Angus's searing lead guitar, Malcolm's rhythm guitar, and Bon Scott's gritty vocals, the band's early albums delivered a sonic punch that was impossible to ignore.
Focusing on the band's sound, it shaped up with Angus Young's fiery guitar riffs, Malcolm Young's powerful and precise rhythm guitar, and a rhythm section anchored by Cliff Williams on bass and Phil Rudd on drums. It's a sound that's as unapologetically loud as it is infectious, driving crowds to headbang and air guitar at every performance.
The band's catalog boasts rock anthems that have stood the test of time, including "Thunderstruck," "Hells Bells," and "For Those About to Rock (We Salute You)." AC/DC has sold over 200 million records worldwide, and their live shows are renowned for their unrelenting energy.
In the past, AC/DC opened up for Keith Richards' band The Rolling Stones several times. In the early 2000s, AC/DC legends Angus and Malcolm Young joined The Rolling Stones during their "Licks" tour to perform B.B. King's "Rock Me Baby".
However, during his speech on Four Flicks, made to show off what happened during the tour, Richards praised the two guitarists.
"Being a guitar player is one thing, being a guitar player with another guitar player it's to the power of," he said. "It's not two guitars; it becomes five, six, ten. Doing theses gigs together… we all enjoyed each other. I kind of like being taller then another guitar player as well [laughs]. Bless their hearts, they are great little bungle of energy."
#2. The Beatles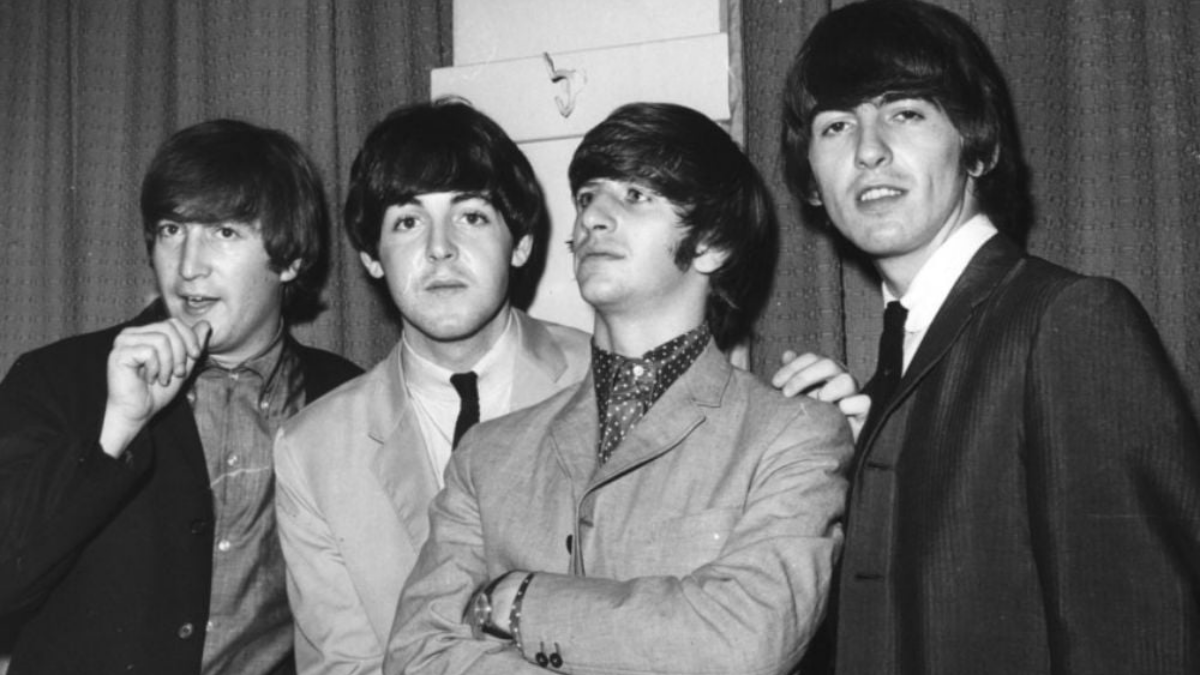 The Beatles are often credited with revolutionizing the music industry in multiple ways. They pushed the boundaries of songwriting, production, and performance, setting new standards for pop music. Their transition from early rock 'n' roll to experimental and innovative sounds is a testament to their musical prowess. Songs like "A Hard Day's Night," "Yesterday," and "Let It Be" showcased their diverse range and songwriting genius.
Over the years, The Beatles has won a lot of achievements. They are one of the best-selling music artists in history, selling over 600 million records worldwide. Moreover, they had a record-breaking 20 number-one singles on the Billboard Hot 100 chart in the United States. They also won numerous Grammy Awards throughout their career, including Album of the Year for "Sgt. Pepper's Lonely Hearts Club Band."
Speaking to Guitar Magazine this past October, Richards recalled the first time they met in the past. According to him, they were groups that as the same as each other.
"The Beatles and the Stones have been basically joined together at the hips from the beginning," Richards recalled. "We were totally different bands, but we knew each other well. I think we first met them in the fall of '62, when they came down to see us play in London, and from there, every now and again, we'd get in touch. Later, John and Paul sang on 'We Love You' and on 'Dandelion'."
#1. Steve Marriott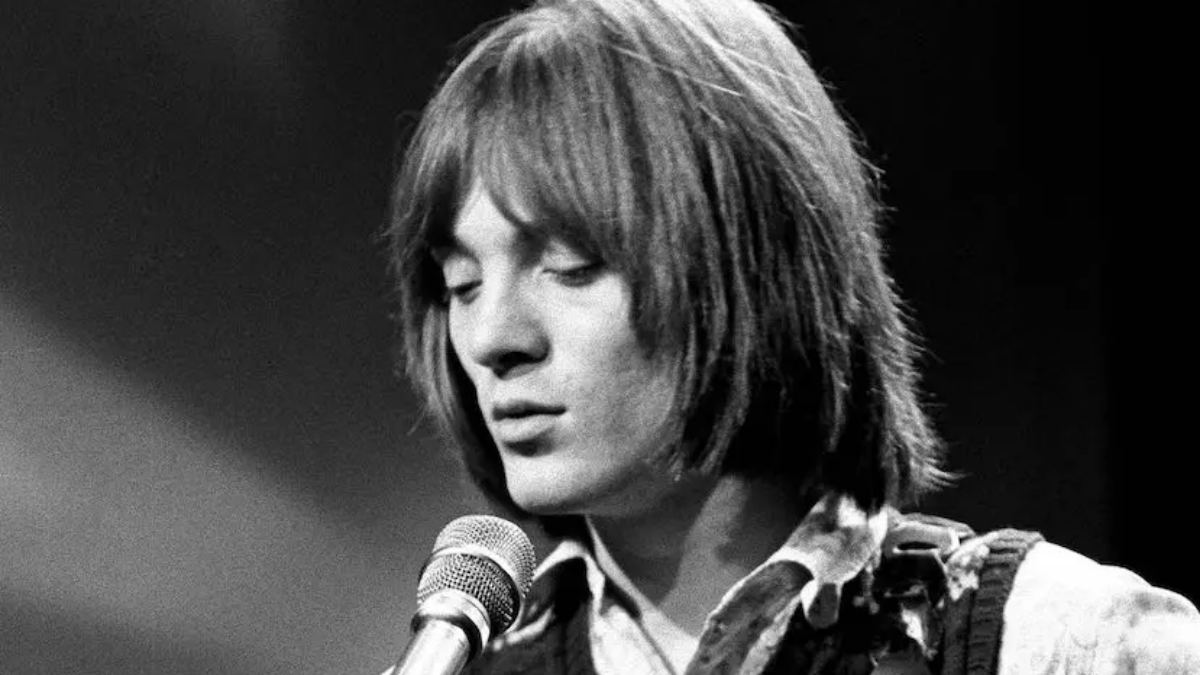 Steve Marriott was a British musician and singer-songwriter known for his influential contributions to the world of rock and rhythm and blues. Born on January 30, 1947, in London, England, he had a remarkable career that spanned several decades, during which he left an indelible mark on the music industry.
Marriott first gained recognition as the lead singer and guitarist of the mod rock band The Small Faces in the mid-1960s. The Small Faces, known for their catchy melodies and energetic performances, released several hit singles, including "Itchycoo Park" and "Lazy Sunday." Marriott's soulful, raspy vocals and distinctive stage presence helped define the band's sound.
In 1969, Steve Marriott left The Small Faces and formed the band Humble Pie, which went on to achieve significant success. Humble Pie's music was a fusion of rock, blues, and soul, and they gained a reputation for their powerful live performances. The album "Performance – Rockin' the Fillmore" is often regarded as one of their standout works and showcases Marriott's dynamic vocals.
Finally, Keith Richards' one of the all-time artists was Steve Marriott. In 2008, he admitted he loved Marriott so much, saying: "I always liked Steve Marriott, very much from the English point of view. You know, The Small Faces and then he had Humble Pie."
In 2015, Richards expressed his passion for Marriott's voice with the following words: "I loved Stevie Marriott; he was one I hoped would stick around for a while. What a great voice and guitar player."
Keith Richards' Favorite Bands:
The Beatles
Steve Marriott
AC/DC
The Dave Bartholomew Band
The Hillbilly Cats