The 5 Albums That Gene Simmons Named His Favorites Ever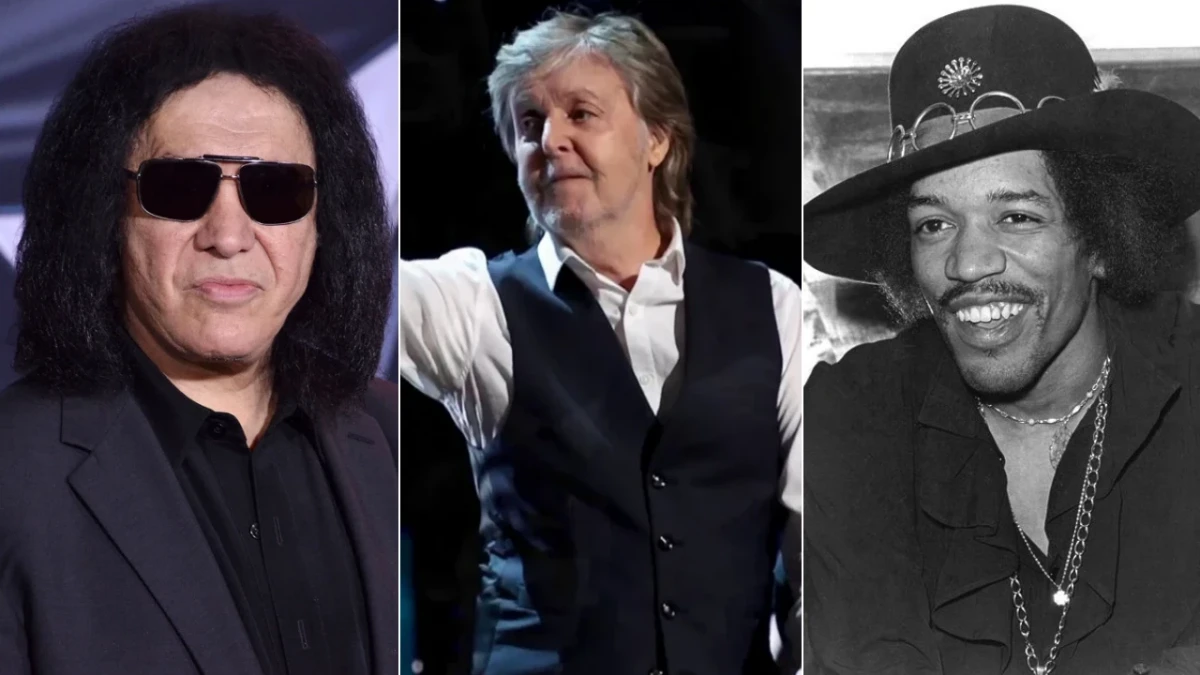 Gene Simmons is a legendary musician best known as the co-founder and bassist of the iconic rock band KISS. With a career spanning more than five decades, Simmons has become a household name and a true rock and roll icon. In this article, we will detail which albums influenced Gene Simmons during his ongoing musical career.
Gene Simmons has left an indelible mark on the music industry through his work with KISS and as a solo artist. As the co-founder and bassist of KISS, he helped shape the band's iconic image and sound, with their theatrical performances, larger-than-life costumes, and explosive stage shows becoming the stuff of legend. KISS has sold over 100 million albums worldwide, making them one of the best-selling bands of all time.
Focusing on his solo career, Simmons has released several albums, debuting in 1978 with the self-titled Gene Simmons. He brought his latest album in 2004, named Asshole. He has been recognized for his contributions to the music industry with numerous awards, including induction into the Rock and Roll Hall of Fame as a member of KISS in 2014. Simmons' musical legacy has influenced countless musicians and fans around the world, and his impact on the industry will continue to be felt for generations to come.
As a music lover himself, Simmons has also been known to share his favorite albums with his fans, showcasing his eclectic taste in music and his appreciation for great artists and their work. Here are Gene Simmons' favorite albums that have influenced him over the years.
The Albums That Gene Simmons Named His Favorites
In 2015, Gene Simmons appeared on The Quietus to reveal some of his favorite albums that defined his career. He had great rock musicians on the list. So, let's learn which albums Gene Simmons named some of his favorites.
#5. AC/DC – For Those About To Rock We Salute You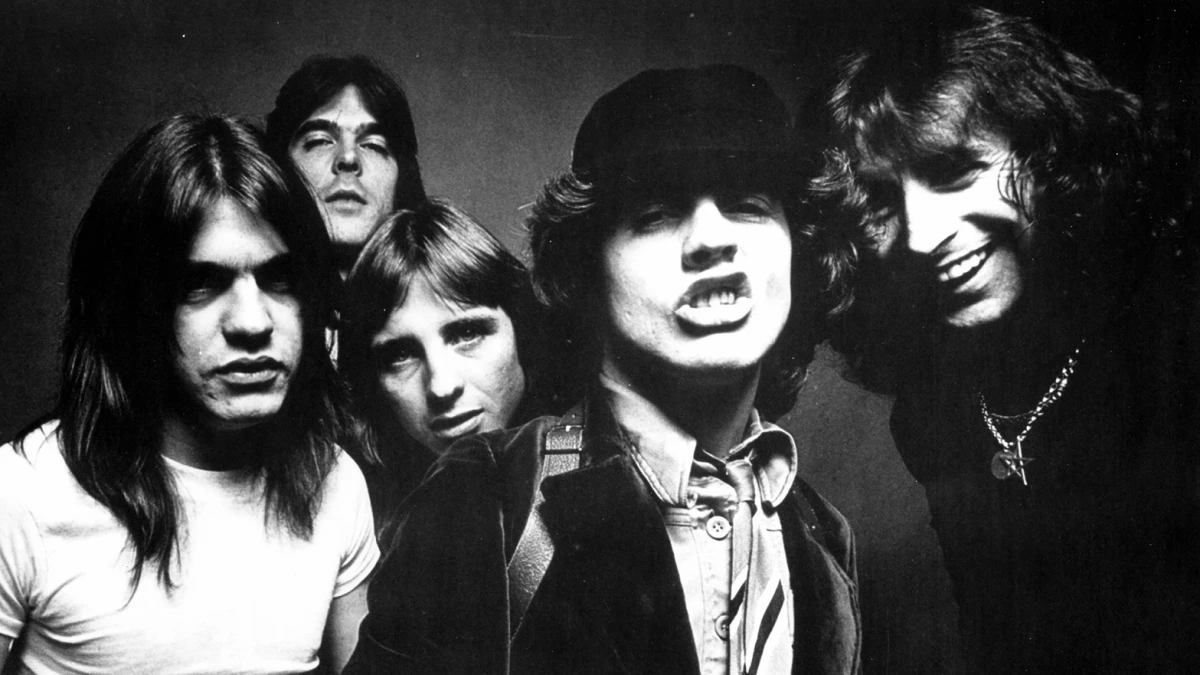 AC/DC's classic album For Those About To Rock We Salute You was one of those albums Gene Simmons named his favorite. The album was the eighth effort of the band, released in 1981. It was a commercial success, reaching the top five in the US, UK, and Australia. The album has since been certified 4x Platinum in the US.
Consisting of 10 tracks in total, the album features some of AC/DC's most iconic and beloved tracks, including the title track, Let's Get It Up, and Inject the Venom. For Those About to Rock We Salute You also remains a fan favorite and a testament to AC/DC's enduring legacy as one of the most influential and beloved rock bands of all time.
When AC/DC released the album in the early 1980s, Gene Simmons was a musician who had already introduced himself to the world with KISS. Revealing his thoughts about AC/DC and its classic album, Simmons stated that the album defines who AC/DC are.
"Bands have their anthems, you know, 'You Shook Me All Night Long', all that for AC/DC sure," Simmons says. "'For Those About To Rock' is the call to arms, it's the definitive anthemic album. 'Back In Black' probably had better songs, but the band started to have a sense of itself because a band stands or should stand for something, like when you have a country you have a flag for that country.
"But when a flag stands for something, it takes on a meaning of its own, and then people realise that the flag doesn't just represent the country, but it represents what the country stands for. The platform – in our case, platform boots. So, 'For Those About To Rock We Salute You' is what AC/DC is all about."
In the past, the bands had the honor of meeting each other. From late 1977 to early 1978, AC/DC opened for KISS for several tours. Recalling seeing AC/DC live for the first time, Simmons praised Angus Young.
"There's Angus just running around on stage, not posing — just kind of feeling it, like somebody in a trance or something," reveals Simmons. "I said, 'That guy is rock and roll. That guy is real.'"
#4. Def Leppard – Hysteria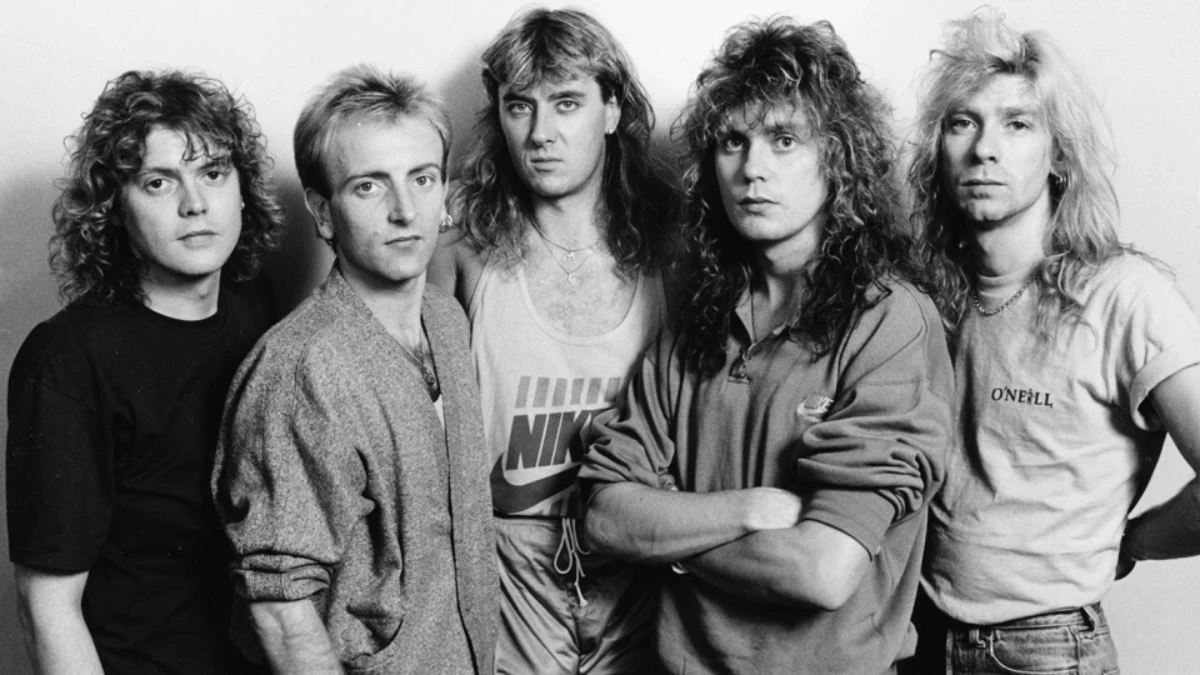 Def Leppard's Hysteria is the band's fourth studio album, released in 1987. It is widely considered a masterpiece of the hair metal genre. The album features a polished and high-energy sound, with catchy hooks, memorable lyrics, and powerful vocals from lead singer Joe Elliott.
Hysteria was also notable for its innovative production techniques, including digital recording technology and layered guitar harmonies. The album's iconic opening track, Women, immediately sets the tone for the album with its driving beat and memorable chorus. Other standout tracks include the power ballad Love Bites, the anthemic Armageddon It, and the hard-driving Pour Some Sugar on Me.
Gene Simmons named the album one of his favorites during the interview. He praised the songwriting of the album. Simmons also mentioned the melody of the album and explained why he liked it so much.
"Say what you will, nobody is trying to show off here, it's just solid songwriting," Simmons says. "The great thing about almost every song on that record is that you can pick up an acoustic guitar and just play it and sing along. Joe [Elliott] singing the melody, he doesn't sing the highest and his voice doesn't rip up the most.
"It just sticks to the melody. It's great rock sensibility. The melodies aren't too bluesy, it's just a really solid record, and ten million other people must have thought so too because they bought it. But the interesting thing for me about that record is how honest it sounds, yet how unlike rock bands it was recorded."
In April 2022, he even said the album is "fantastic."
#3. Paul McCartney – McCartney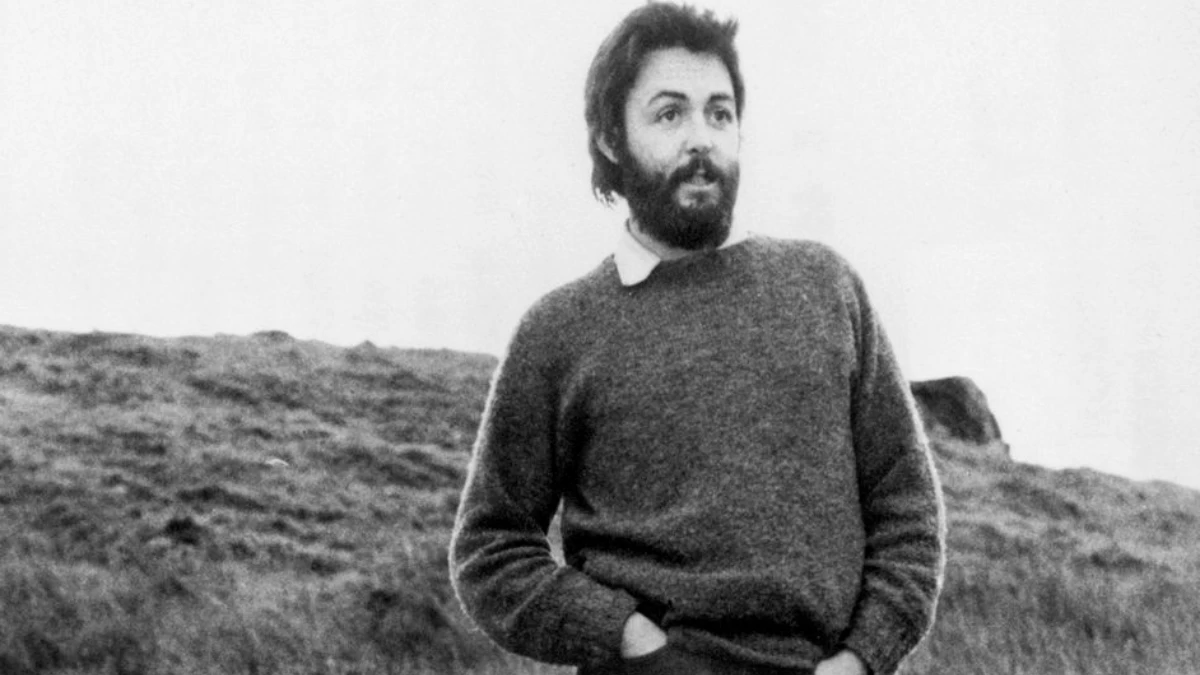 McCartney is the debut solo album by former The Beatles member Paul McCartney. The singer released the album in 1970 and recorded it during a tumultuous period for McCartney following the breakup of The Beatles.
One of the most notable aspects of McCartney was McCartney's decision to play all of the instruments himself, showcasing his musical versatility and creativity. The album's raw and unpolished sound was also a departure from the slick production of The Beatles' later albums. It has been credited with helping to launch the lo-fi and indie rock movements that emerged in the 1980s and 1990s.
However, sharing his thoughts about the album, Gene Simmons criticized its recording and production when he first heard the album.
"That first McCartney solo record was an eye-opener," Simmons says. "I was aware that The Beatles were breaking up; I was aware that McCartney was bringing out a solo record and, song after song it was, you know, decent! The production wasn't like The Beatles production, but it was decent enough. The playing wasn't as good as Beatles playing, but it was good enough.
After learning that the entire album was produced and played by Paul McCartney himself, he respected the rock pioneer. According to him, it was unbelievable.
"Then I found out that he wrote, engineered, produced, played all the background – except Linda would show up here and there – it was a one-man band," he says. "I mean everything! Drums, keyboards, everything, then engineered it, then produced it, did it all. Unbelievable! He only had these four machines with these RCA knobs, very primitive equipment. It's a real tour de force. He's not a great guitar player, not a bad guitar player, he plays just good enough to be able to get those parts down."
In May 2022, Gene Simmons disclosed how The Beatles influenced him in his early career. Simmons admitted The Beatles was the reason he picked up the bass guitar.
"When I was a kid, I was affected by the Beatles – like a religious event, like a singularity," he recalls. "I wasn't a musician. I was just a kid. Turn on TV and the Beatles came out: [sings] 'She loves you, yeah, yeah, yeah.' I'm going, What is that? What accent is that? And they look like girls and they're small human beings with silly haircuts. There was before the Beatles and after the Beatles."
#2. Jimi Hendrix Experience – Electric Ladyland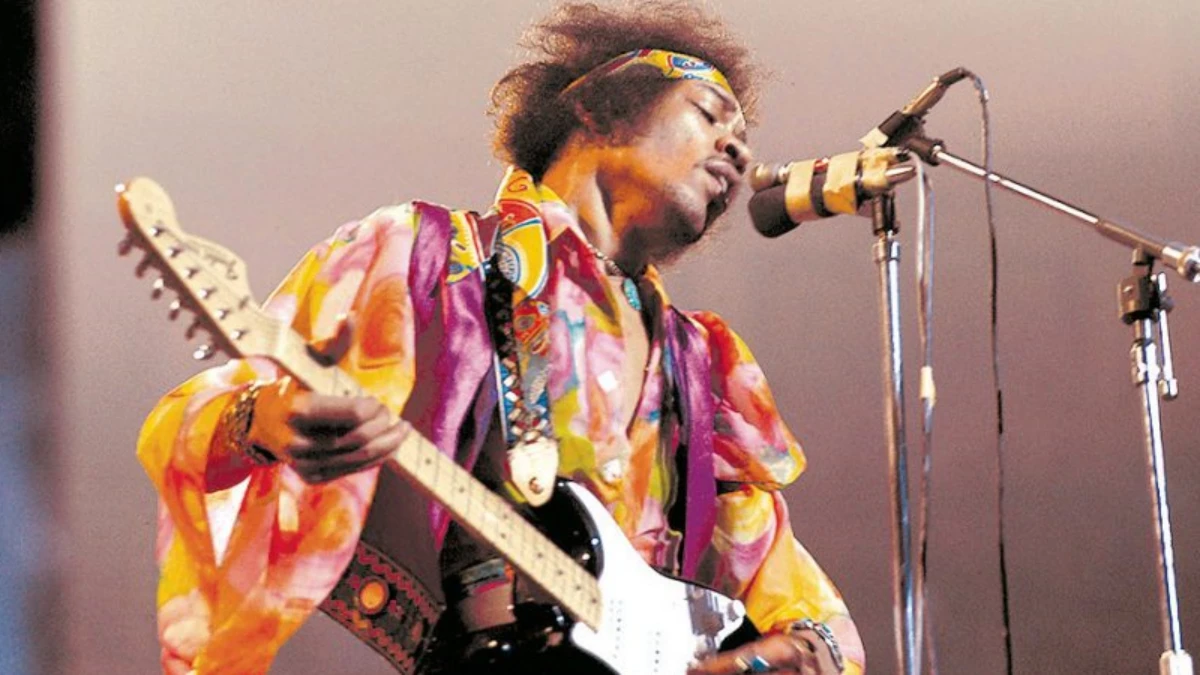 Electric Ladyland is the third and final studio album by the Jimi Hendrix Experience, released in 1968. It is widely considered one of the greatest and most influential rock albums of all time and a masterpiece of the psychedelic rock genre. The album showcases Hendrix's incredible guitar skills, as well as his innovative and experimental approach to music.
One of the most notable aspects of "Electric Ladyland" was its use of studio effects and production techniques, which helped to create a distinctive and otherworldly sound. The album's closing track, "Voodoo Chile," featured a 15-minute guitar solo that has become legendary among music fans and critics alike.
Gene Simmons took Jimi Hendrix Experience's Electric Ladyland on the list where he revealed some of his favorite albums. He reflected on the album's importance in music. Simmons also said he was around 17 when he first heard the album.
"Electric Ladyland actually would be a welcome album if it was a brand new band today [in 2015]," Simmons said. "It still holds up. It was actually a pivotal record in the sense that you had a guitar player, perhaps the pre-eminent one of them all, who actually took chances in terms of songwriting.
"I was still in school when I heard it, I must have been 17 or so because I remember drawing the Jimi Hendrix Experience, the name and all that, on the cover of my notebook."
#1. Guns N' Roses – Appetite For Destruction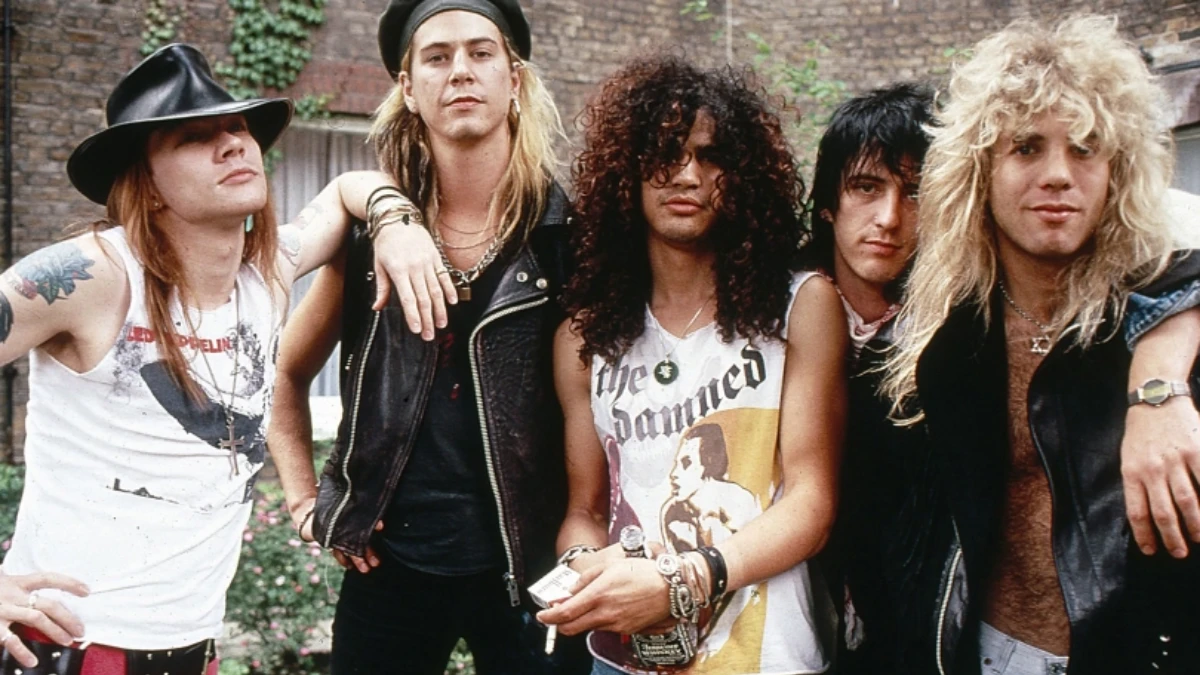 Another one Gene Simmons named one of his favorites was Appetite For Destruction by Guns N' Roses. Released in 1987, the album marked the band's debut effort. It was a different taste of an album, including Welcome to the Jungle, the bluesy Sweet Child O' Mine, and the hard-driving Paradise City.
What set Appetite for Destruction apart from other rock albums of the era was its authenticity and emotional depth. The lyrics touched on themes of addiction, heartbreak, and social commentary. The lead singer Axl Rose's powerful vocals conveyed a sense of raw intensity and emotion that resonated with fans around the world.
According to Gene Simmons, the band came out when rock music needed a band like them. They saved rock and roll.
"The thing about that record is that it had an honesty that rock & roll had been missing," Simmons says. "The 80s were a terrible time when guitars didn't sound like guitars, and there were drum machines. But then all of a sudden here comes this group: Guns N' Roses. They plug in their guitars and just didn't mess around with any fancy stuff."
He also praised the album's hit songs, Welcome To The Jungle and Satisfaction. Sending respectful words for the singer Axl Rose, Simmons said he sounded like Robert Plant in that album.
"And the songs were undeniable," Simmons yells. "'Welcome To The Jungle' is an undeniable song in the same way that 'Satisfaction' has that great riff with the lyrics on top of it. Great lyrics, great imagery, and as soon as you heard that high-pitched voice that harkened back to a Robert Plant-ish approach to singing, which hadn't been heard in quite a while… Well, it still works today."
Gene Simmons Favorite Albums Of All Time:
AC/DC – For Those About To Rock We Salute You
Def Leppard – Hysteria
Paul McCartney – McCartney
Jimi Hendrix Experience – Electric Ladyland
Guns N' Roses – Appetite For Destruction