Billy Corgan Reveals What Black Sabbath Means To Him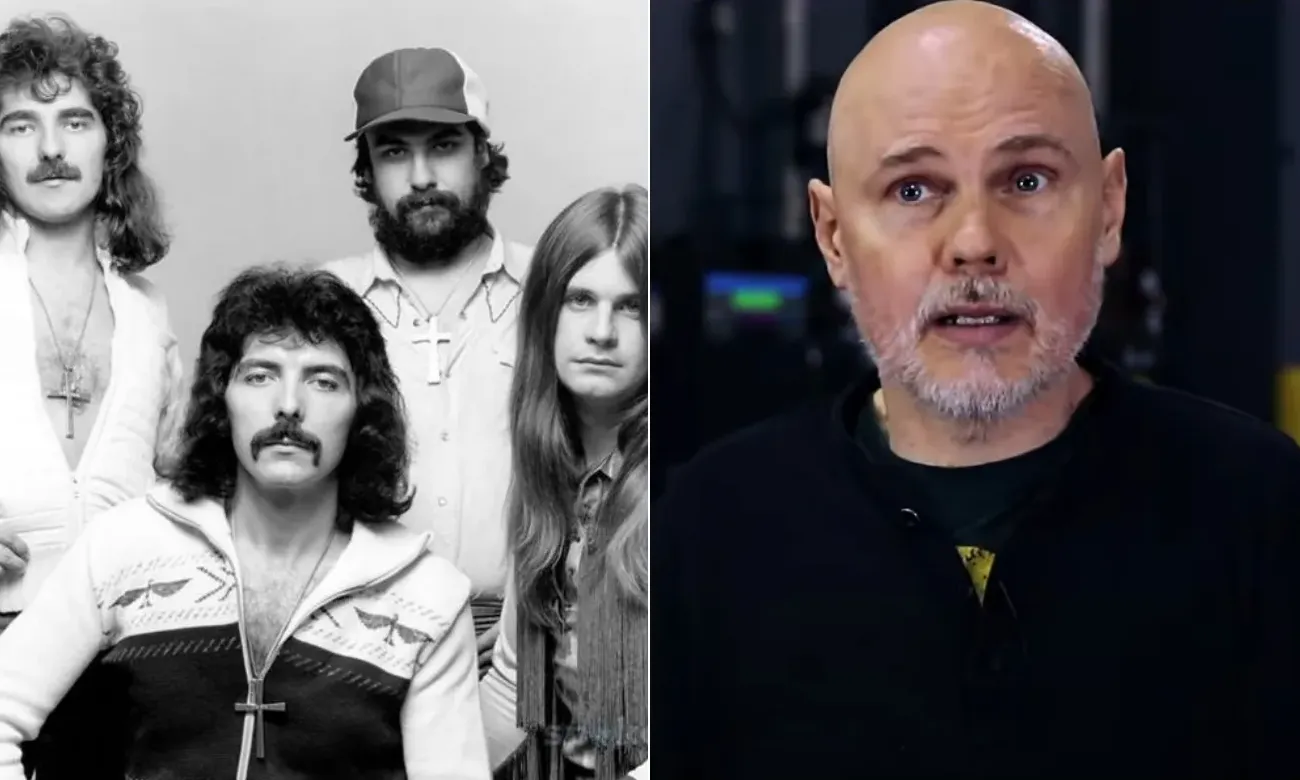 The Smashing Pumpkins frontman Billy Corgan reveals what Black Sabbath means to him and how the band has affected his career. When he was asked about the third studio album of Black Sabbath, Master of Reality, he said the opening track Sweet Leaf hit him as a child.
Founded in the late 1960s and kept its music alive until 2017, Black Sabbath was one of the bands considered the pioneering identity of heavy metal music. Although they went through line-up changes throughout its career, the band managed to inspire many people in every piece of music they made during their 4-decade-plus career, and Billy Corgan was just one of those people. He was only an 8-year-old child when he first heard Black Sabbath and witnessed how the band was an excellent fit for him.
In a recent video shared through Laney Amplification YouTube channel, Billy Corgan detailed his passion for Black Sabbath. When he mentioned that he had seen Black Sabbath's Master of Reality album while taking a little look at his drummer uncle's collection, Billy Corgan recalled his first reaction to the opening song, Sweet Leaf, saying: "What is this f**king sound? I'd never heard anything like it."
He then praised Ozzy Osbourne and said his sound was mystical for him, adding (via Ultimate-Guitar): "I've chased that sound my whole life. And you can hear echoes of it in… Whether it's Randy Rhoads with Ozzy or even Freddie Mercury with Brian May. There's other echoes of that type of thing. Even Sweet was another band guitar voicing and the voice in their unique way."
According to Billy Corgan, Black Sabbath was such an inspiring band for him, as he said they "were the blueprint, and until I started using Laney Amps… I bought a vintage amp, which was the same Supergroup series — I never realized that part of what attracted me to that sound was the Laney sound. Because a lot of guitar players — and I'm sure we've all met them — they kind of see guitar sound as sort of like 'pick your flavor of a hot sauce' or something. For me, tone is everything.
The musician then sent heartwarming words for Tony Iommi, the guitarist of Black Sabbath: "When you think of Tony's tone, it's synonymous with the vision I get in my head of Tony's width and size and power.
"The Laney sound is not always the 'biggest' sound. And even when I worked with Tony in the studio on his solo album [2000's 'Iommi'], I was shocked Tony's gain was on 6. It's the way that Laney sound makes you feel. It's not always a high-gain thing."
Elsewhere in the conversation, Billy Corgan disclosed a fact about Nirvana's classic Nevermind. The band was once working with the producer Butch Vig. But before The Smashing Pumpkins released its Gish in 1991, the producer left the album to join Nirvana to record Nevermind. Everything was fine until Billy Corgan heard his sound on the album; he thought the producer stole his sound to use in Nevermind.