Mötley Crüe's Vince Neil Was Criticized Harshly By Phil Lewis: "He Was Pitiful"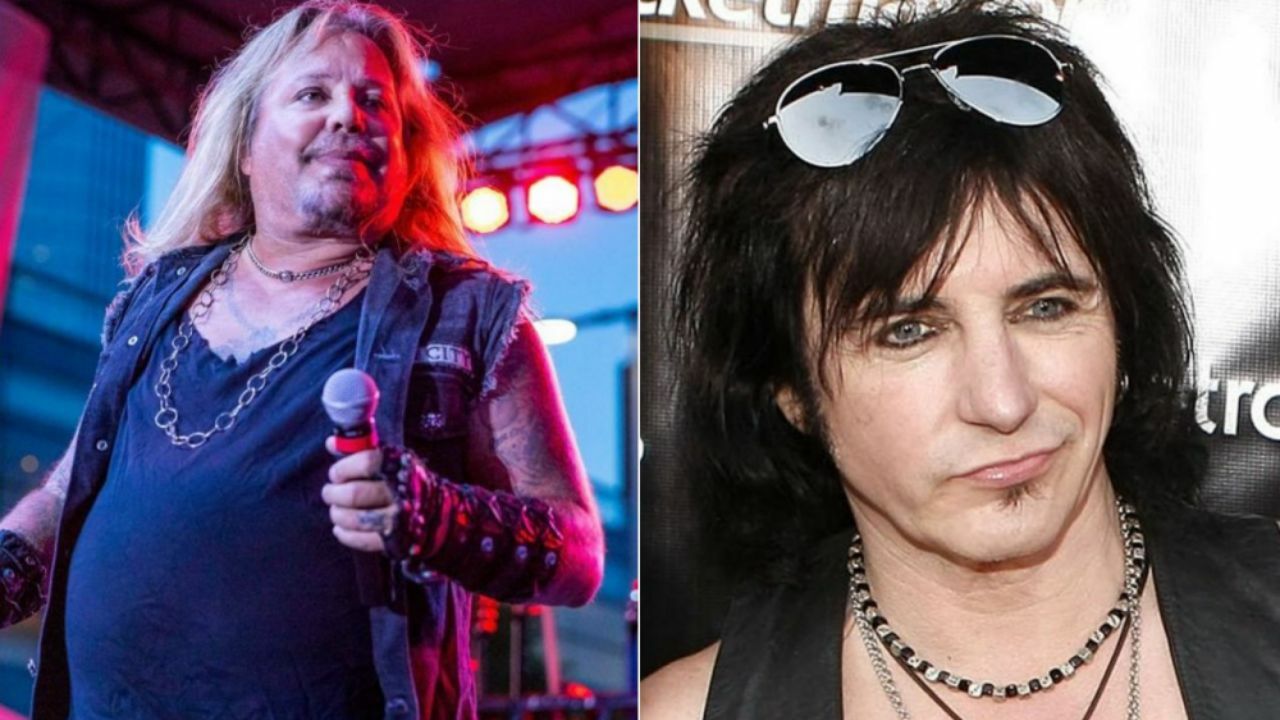 L.A. Guns singer Phil Lewis has commented on Mötley Crüe singer Vince Neil's first pandemic-era performance and said that it was pitiful to see his pathetic stage performance.
Vince Neil is known for his career with the heavy metal band Motley Crue. Parting ways and rejoining the band several times, Vince Neil released 8 studio albums with Motley Crue. Releasing his debut in 1981, titled Too Fast For Love, Vince had released his latest studio album with the band in 2008, titled Saints of Los Angeles.
As some of those Mötley Crüe fans might know, Vince Neil has been criticized harshly by fans due to his overweight causes to low performance. Previously, he played at Iowa Festival and devastated fans by admitting he lost his voice. After that, Vince Neil shared the stage with Sammy Hagar in Texas and rocked the crowd.
This past October, Vince Neil had fallen off the stage and broke his ribs during his performance with his solo band at the Monsters On The Mountain festival in Pigeon Forge. At the time, the band's bassist had said that he couldn't breathe easily, and his health state was critical.
Recently, the singer Phil Lewis made an appearance on The Bay Ragni Show and shared his honest opinion on Vince Neil. Touching on his current body condition, the singer mocked Vince Neil.
"I've got lungs — I've got lungs for days," the singer says. "I'm a runner, so I've always had a big lung capacity and a loud, annoying voice. So, those things have really, really served me well.
"And [I am regularly] on the rowing machine, getting the stamina going, because — I wouldn't say I'm in training, but not doing anything for two years, I don't wanna get shocked.
"I don't wanna get… Like a couple of guys who'd come out and they're halfway through their set, and they're, like, 'Oh, fuck. I'm completely out of shape. I haven't done this in so long.' Well… You saw… You know who I'm talking about."
Phil Says It Was Pitiful To See Vince Neil Not Able To Perform
In the continuation of his words, Lewis blasted Vince Neil and said it was pitiful to see the musician not able to perform on stage. He also said he has no sympathy for people who acts irresponsibly.
"And it was pitiful to see the lead vocalist of 'The Stadium [Tour]' headliner not able to make it through fucking four songs," Phil continues. "C'mon!
"As a frontman, as a singer, you have a fucking responsibility to step it up, especially if you're that fucking big.
"So, no fucking sympathy from me whatsoever. It takes work. It takes discipline."
In the early days of this past October, Vince Neil had shared a video clip via his social media account to show that he was trying to get in shape for his band's upcoming Stadium Tour.
"Trying it all," Neil captioned on his social media post. "Check out Emsculpt Neo abs, They say it's 20,000 crunches in just 30 minutes!! #EmsculptNeo #emsculptpartner #moremusclelessfat #emsculpt @BTLAesthetics."