Jay Jay French Recalls His KISS Audition: "I Bought A Guitar With My Drug-Dealing Money"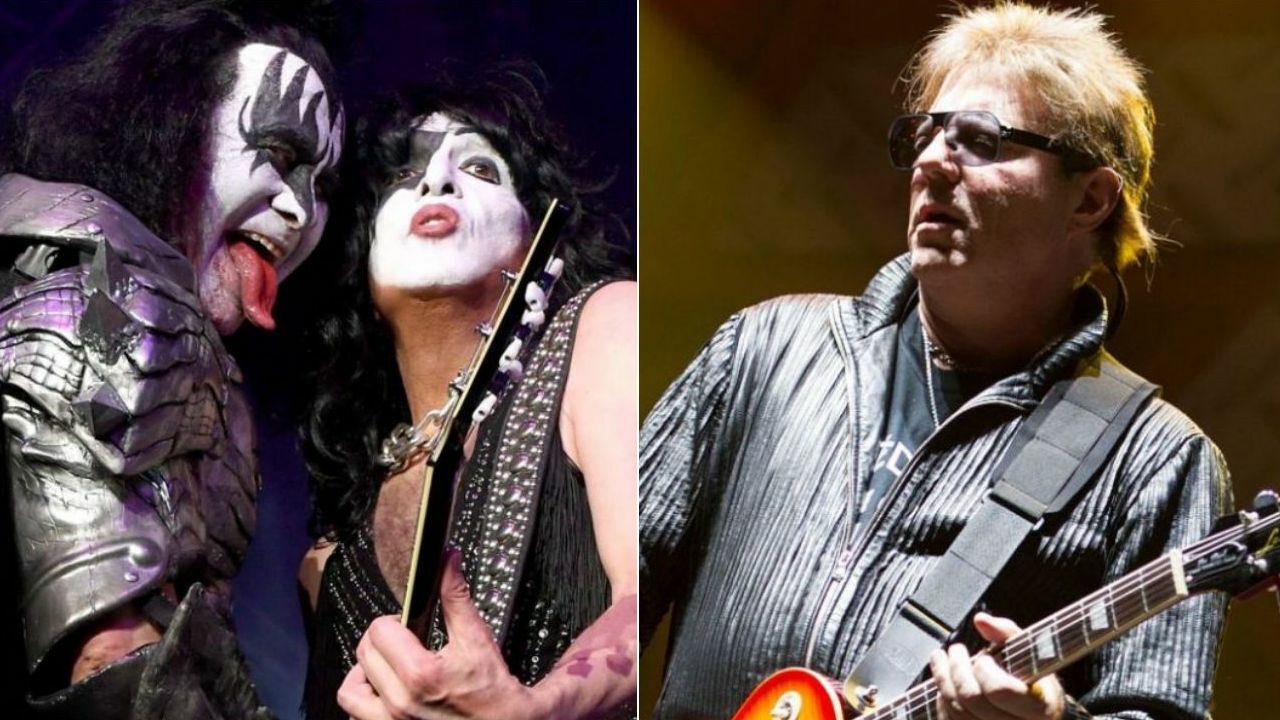 In a new interview with Talk Toomey, Twisted Sister guitarist Jay Jay French has recalled the time he was auditioned for the rock band KISS and said he bought a guitar with his drug-dealing money.
Jay Jay French is an American musician who rose to international success with the heavy metal band Twister Sister for being the guitarist, manager, record producer, and founding member of the band. Debuted in 1982 with the band's Under The Blade album, French performed in every six Twisted Sister albums.
On the other hand, KISS, previously known as Wicked Lester, changed its name after they adopted a more straightforward, harder rock sound and an emphasis on stage theatrics in early 1973. During its ongoing career, KISS released 20 studio albums.
In the early '70s, Jay Jay French had auditioned for Wicked Lester. At the time, one of those guitarists who auditioned for the band was the band's original guitarist Ace Frehley, who was chosen by KISS instead of French.
However, during his recent appearance on the internet, French has opened up about his audience for KISS. Revealing how he bought his first guitar, Jay Jay French admitted that he wasn't ready for that audition. He also stated that they invited him to hear his songs, although they chose Ace Frehley.
"I bought a guitar with my drug-dealing money – that's really why I became a drug dealer, to have enough money to buy a guitar because my parents didn't have any money," French says.
"I was a pot salesman 55 years ago. I told everybody it's going to be legal, they didn't pay attention, I was way ahead of the curve.
"When I got to high school, I met [Twisted Sister guitarist] Eddie Ojeda by 1969, and we put a little band together in high school.
"By 1972, I had already been in one attempted club band that kind of didn't happen – this is after I stopped doing drugs and went straight.
"And then I got an audition for Wicked Lester, which became KISS, which wasn't particularly interesting – I wasn't ready, Ace was.
"And also, to be fair, there were a lot of guitar players who auditioned for them – I don't know who else they spoke to, but I'm sure it wasn't just me. And they picked Ace.
"When they picked Ace, they invited me down to hear the songs transferred from Wicked Lester's poppy rock thing that sounded like the band Looking Glass, they sounded like that."
Jay Jay Says KISS Had A Vision
When the musician continued to his words, he praised the founding members, Gene Simmons and Paul Stanley, because of his works. Saying that they influenced Jimi Hendrix, French has also touched on his band Twisted Sister, one of the heavy metal pioneers, Judas Priest, and AC/DC.
"And all of a sudden, they had a vision, metal was the vision," French claims. "They could see it. Gene and Paul are smart, and they had a vision.
"Gene and Paul were impressed by Slade, which was a super-heavy band in England, and of course, Jimi Hendrix.
"And when I went down to see them in September of '72 as KISS, they had just changed their name to KISS, the first backdrop was a bed sheet that goes up, and they were great.
"All of a sudden, those songs were great, like 'She' was originally recorded with flutes and piccolos – like Jethro Tull – and all of a sudden it was like… [heavy]. And I said to myself, 'Wow, OK, that's what I want to do.' That was the direction.
"If you think about it, KISS, basically, their first year was '73. Twisted's first year was '73, Judas Priest's first year is '73, AC/DC's first year was '73. We all did pretty good.
"As much as things change, things can stay the same, and political activities, especially in the '60s, went hand in hand with rock 'n' roll music – it doesn't necessarily go hand in hand anymore. That's the difference."