Motley Crue's Vince Neil Devastated Fans By Admitting His Voice Is Gone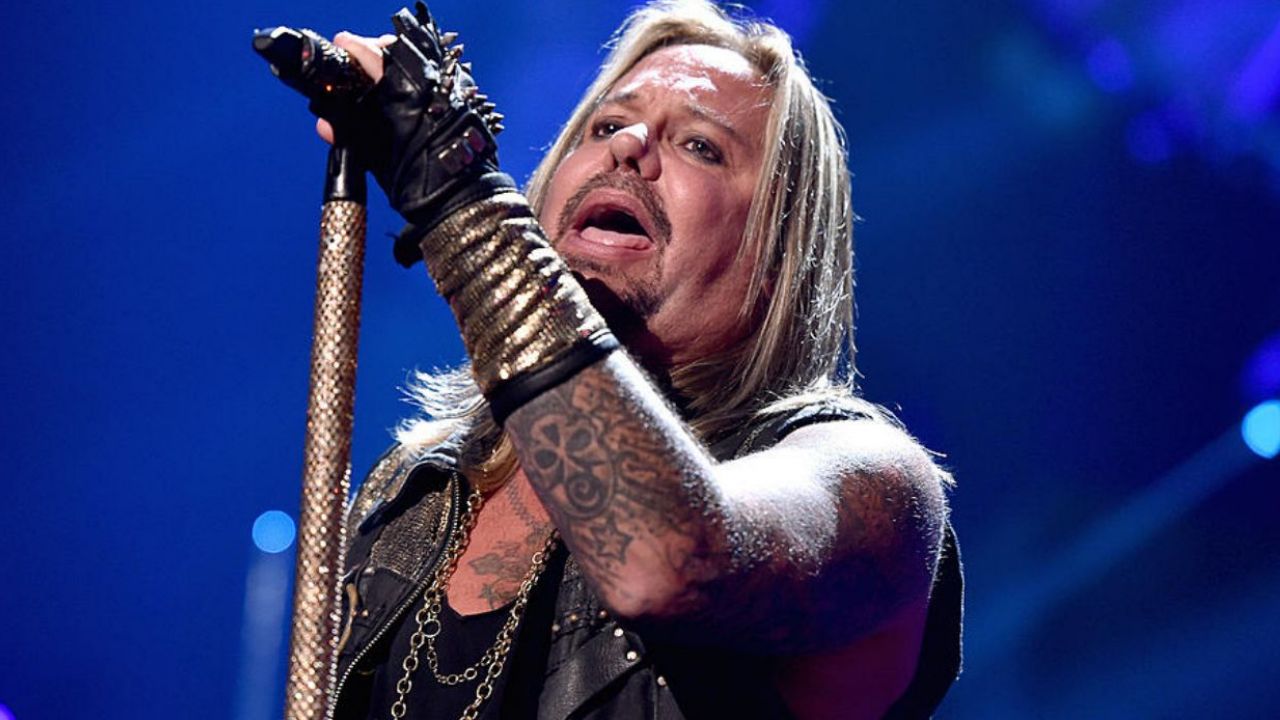 Motley Crue singer Vince Neil made his first-ever gig after the world-threatening pandemic and devastated people who listened to him.
As you know, Motley Crue and his solo band have appeared at the Boone River Valley Festival in Iowa and performed in front of the crowd over the holiday weekend. On the show, he played Motley Crue classics, The Beatles cover Helter Skelter, and Brownsville Station cover Smokin' In The Boys Room.
Following his live performance, Motley Crue and fans have seen grateful about the band's postponed Stadium Tour with Def Leppard.
In 2019, Motley Crue manager confirmed that some band members were working with personal trainers for the band's Stadium Tour. Although Vince Neil was one of those, he looked poor.
Vince Neil's Dr. Feelgood Performance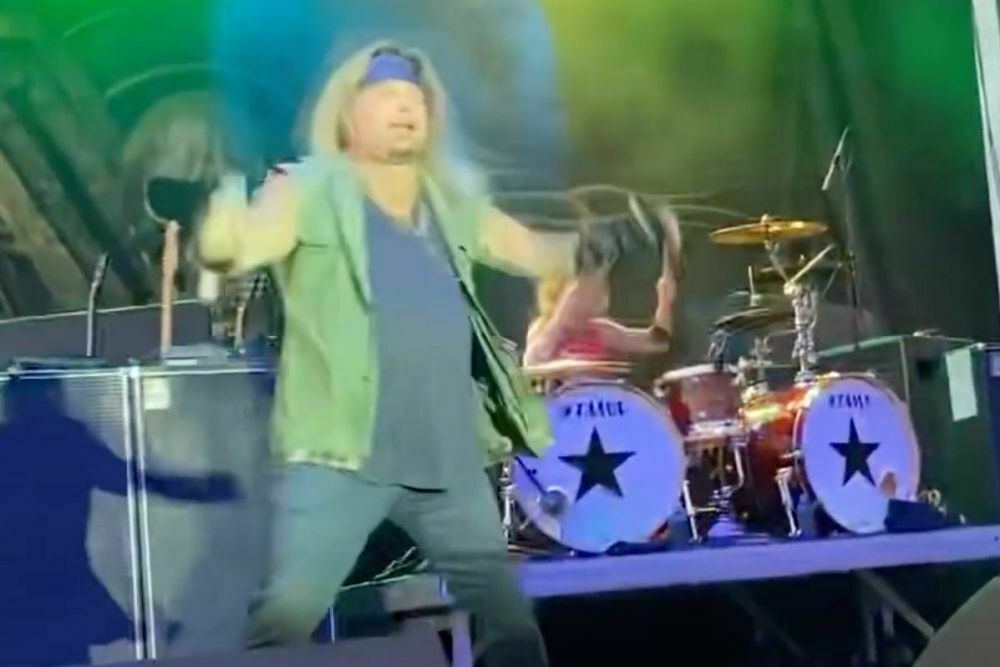 In the 14-track show, Vince Neil and his crew have opened the stage with Looks That Kill. Later, they continued with Motley Crue's classic Dr. Feelgood.
His performance did not look as strong as his and his band's previous playings. He was criticized by some members in the YouTube comments section.
Those moments and his performance were recorded by a fan. You can see his performance below.
Vince Neil Covers The Beatles Helter Skelter
After playing another Motley Crue classic Shout At The Devil, Neil and his crew has continued with The Beatles cover Helter Skelter. He struggled to remember the track's lyrics, but he lived tough times.
"I was there front row seen Vince 8 times worst performance EVER he was reading the lyrics that his roadie taped on the floor while Vince left for a well need break," one fan wrote in the YouTube. "NO WAY he could do a stadium tour."
Vince Neil Admits His Voice Is Gone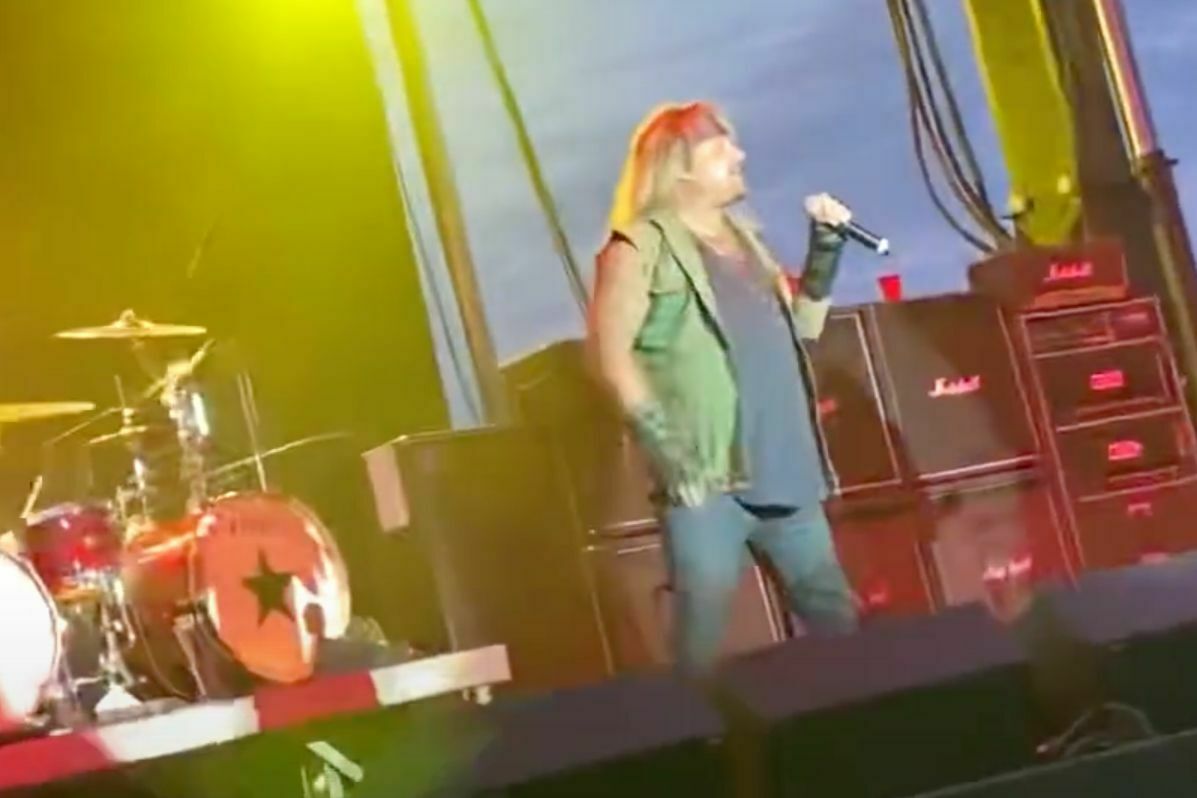 At the end of the show, while Neil and his band were playing the last song, Vince Neil admitted a devastating fact about the current state of his voice. He cut off playing Motley Crue classic Girls, Girls, Girls and confirmed that his voice is gone.
"Hey guys… I'm sorry, you guys. It's been a long time playin'. My fuckin' voice is gone… uhh… we love you and we uhh… hope to see you next time, man. Thank you."
He left the stage after those words.