Motley Crue's Vince Neil Breaks Ribs After Unfortunate Stage Accident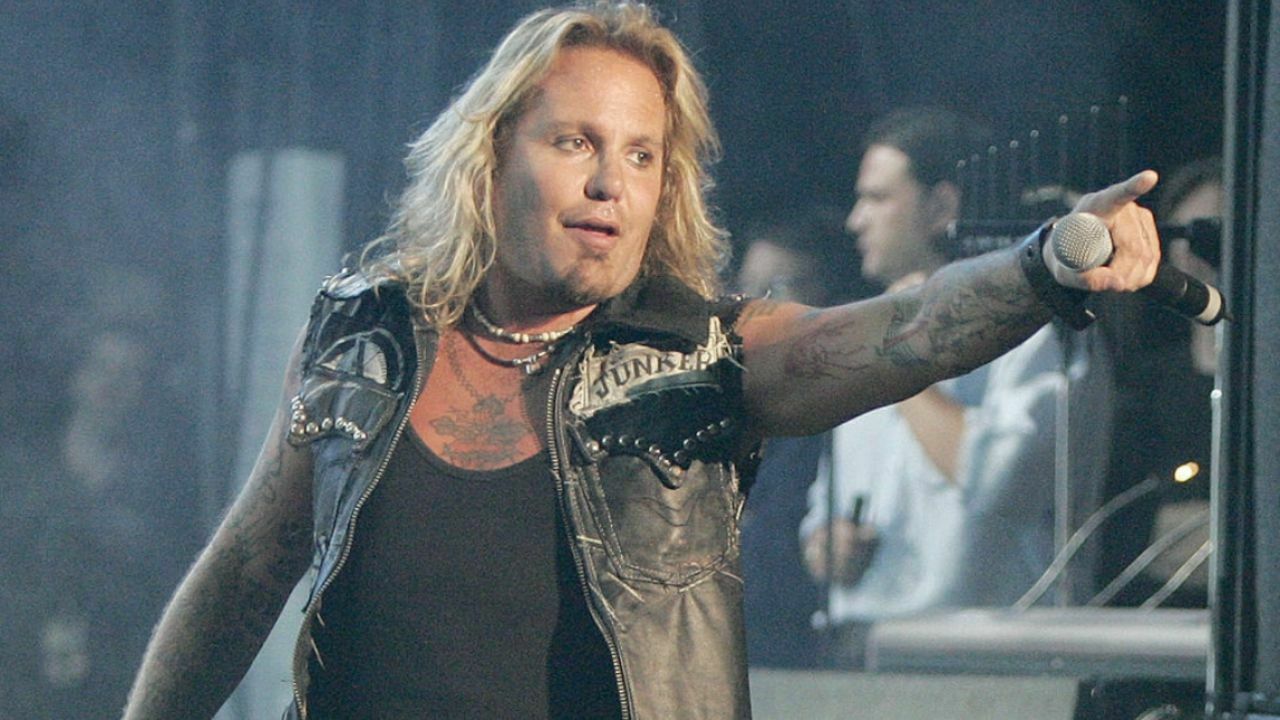 Motley Crue frontman Vince Neil broke his ribs after he fell off the stage during his performance with his solo band, and the musician's current state of health is very critical.
Vince Neil is known for his huge career with the heavy metal band Motley Crue. Parting ways and rejoining the band several times, Vince Neil has released eight studio albums with Motley Crue. Releasing his debut in 1981, titled Too Fast For Love, Vince had released his latest studio album with the band in 2008, titled Saints of Los Angeles.
These days, when Motley Crue decided to postpone its Stadium Tour to 2022 summer, Neil has been rocking with his solo band. Previously, he played at Iowa Festival and devastated fans by admitting he lost his voice. After that, Vince Neil shared the stage with Sammy Hagar in Texas and rocked the crowd.
Recently, during his solo band's performance at the Monsters On The Mountain festival in Pigeon Forge on October 15, Neil suffered a serious injury. He fell off the stage and broke his ribs while performing Motley Crue classic Don't Go Away Mad (Just Go Away).
After Neil fell off the stage, the solo band's bassist informed the crowd about the current state of the musician. Confirming that Vince Neil broke his ribs, the bassist added that he's gonna get dealt with medically.
"The truth is – Vince fell and broke ribs when he fell," the bassist says. "He can't breathe and he's gonna get dealt with medically.
"He was so excited to be here. He lives in Tennessee. But he was willing to stick it out and tough it out when the people back here were telling him, 'Don't do it.'
"Let's have one good round of applause, please, for this guy."
Vince was trying to do his best for himself and his band's Stadium Tour with Def Leppard. The musician was improving his voice day by day and was trying to get in shape as soon as possible.
Eddie Trunk Wishes Best For Vince Neil
After Vince Neil fell off the stage and broke his ribs, the famous radio personality and close friend of Neil wished his best for the musician. He took to his official Twitter account to send a piece of meaningful words for the Crue singer.
"Get well, Vince Neil," he says. "Vince slipped and fell off the stage tonight at Monsters on the Mountain here in Pigeon Forge.
"Vince had been moving and singing great before the accident. He's at hospital now getting care and x-rays. More when I hear. Get well VN!"
Get well @thevinceneil ! Vince slipped and fell off the stage tonight at Monsters on the Mountain here in Pigeon Forge. Vince had been moving & singing great before the accident. He's at hospital now getting care & X Rays. More when I hear. Get well VN!

— Eddie Trunk (@EddieTrunk) October 16, 2021
With @thevinceneil and members of @nightranger , @realdonjamieson @Mrjimflorentine tonight at Monsters On The Mountain in TN just before both bands played. Get well Vince! @MonstersCruise pic.twitter.com/zvsrNMstNw

— Eddie Trunk (@EddieTrunk) October 16, 2021