David Ellefson Clarifies The Speed Of Debut Megadeth Album Was Related To Metallica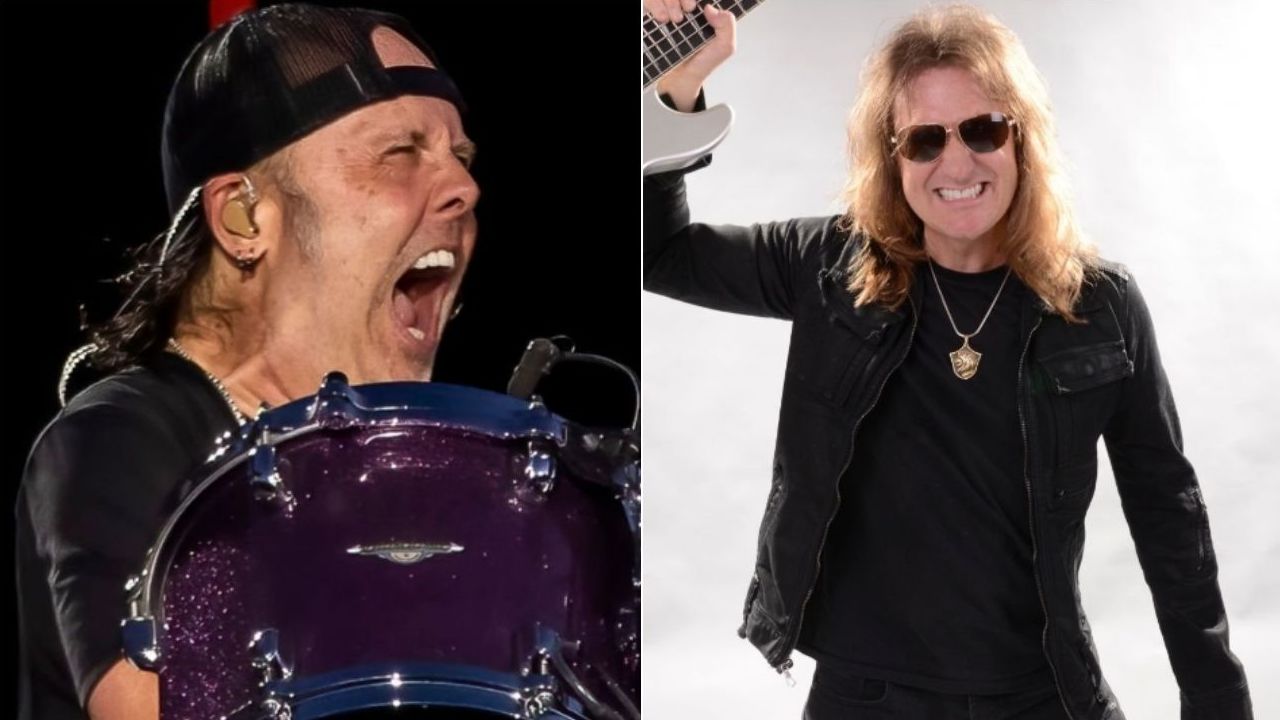 David Ellefson talked about the debut release of Megadeth, Killing Is My Business… And Business Is Good!, and aimed Metallica as the reason why they did the album so fast.
After Dave Mustaine was fired from Metallica due to personal issues, he went on to form a new band called Megadeth alongside David Ellefson in 1983. The band made its debut two years later it was formed, in 1985. Fans who knew Dave from Metallica expected Megadeth to prove itself because there was pressure on the band that they were competing with Metallica.
During the creation process of the album, Megadeth was trying to make a slow record, just like their inspiration Black Sabbath. Suddenly, it went a pretty different way, as they speeded up the rhythms of the album. Furthermore, there was only an $8,000 budget to record the album, but half of the album's budget was spent on drugs, alcohol, and food. Despite the poor production, the album was liked by a lot of people at the time.
Recently, while appearing on his new online series, The Killing Chronicles, David Ellefson recalled the making process of his former band Megadeth's debut album, Killing Is My Business… And Business Is Good!. He detailed why Megadeth brought a faster record.
"It's widely known that the KIMB album is one of the fastest thrash albums ever to descend upon mankind," he says. "However, rapid-fire tempos in the band was not always the case. When we formed the group and the first batch of songs were being composed in mid to late 1983, the tempos were much, much slower."
"In fact, almost at a Black Sabbath tempo. I recall 'The Skull Beneath the Skin' being almost half the tempo as it was finally recorded, which gave it this monstrous groove and weight. The same was true with 'Chosen Ones' which allowed me to play the bass lines with my fingers in a more Geezer-esque manner."
David Ellefson Explains Megadeth Made The Debut Faster Because Of Metallica
In the continuation, David Ellefson explained why Megadeth made its debut very fast. Saying that a fan told Mustaine that he asked Megadeth would be faster than Metallica, Mustaine said it was the reason the album was released faster.
"However, one day a fan letter showed up to our mailbox addressed to Dave [Mustaine] which pleaded, 'I hope your new band is faster than Metallica' and BOOM that was it…game over!"
"That night at rehearsal, all the tempos were increased dramatically (20-40 beats per minute minimum!) and thus the KIMB LP represents a true turning point in the trajectory of speed being the primary calling card of cool factor with the founding fathers of the thrash genre. Exodus was already fast as hell and once Kerry King had seen them live, Slayer would follow suit."
David Ellefson's On Megadeth's The Most Difficult Song To Play
Back this past April, David Ellefson commented on the most difficult Megadeth song to play. He admitted at the time that the band's Holy Wars was it.
"They're all hard if you play them right, is the truth, because they're fast," Ellefson said. "There's a lot of muscular intensity. You can't just sort of phone it in. You've really gotta warm up.
"And you've kind of gotta be warmed up and have a lot of your endurance in place; you can't have just been on vacation and pick your bass up and rip through the tunes. It requires dexterity and everything.
"So 'Holy Wars' can be difficult to play. When we had it at the end of the set, it was easier to play 'cause you're warmed up for an hour and a half; it's a lot easier.
"When we used to come out and start with it, back in the '90s, like with the 'Rust In Peace' or something, I think we started with it at the time, and it was, like, 'Oh my God. This is a fucking killer to come out of the gate with this one.' You were kind of waiting for the little break where Marty does the flamenco thing, so you can go, 'Ah…' and shake it off. 'Cause if you tense up, you get the Popeye arm.
"The funny thing is something like 'My Last Words' which has that really ripping pentatonic pattern, that actually is not that hard to play 'cause it's a pattern — it's a pentatonic pattern.