Jonathan Davis Still Feels 'Fatigued Like Crazy' After COVID Diagnosis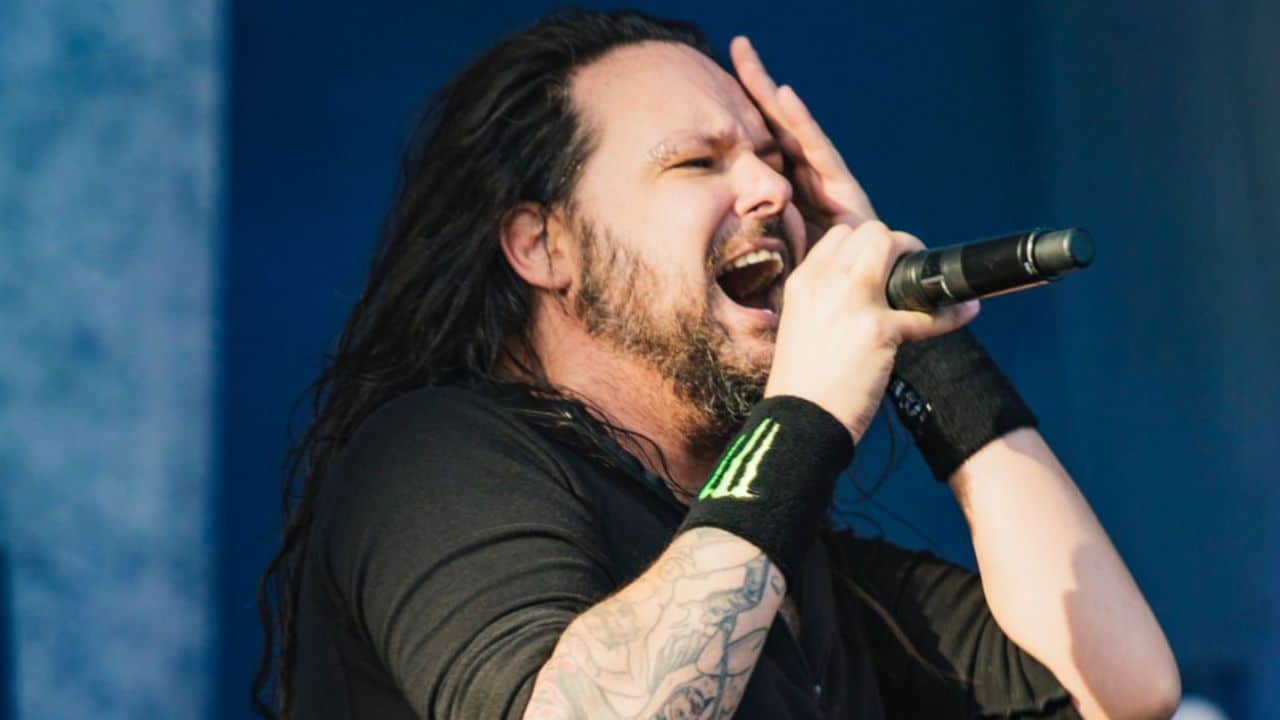 Korn singer Jonathan Davis has opened up about his current health condition after his COVID diagnosis. The singer said that he still feels fatigued and hopes he will get better as soon as possible.
This past August, Korn had been forced to postpone and cancel several dates after Jonathan Davis tested positive for COVID. Shortly after the singer's diagnosis, his bandmate Welch had appeared to inform fans about Davis' health condition. Asking fans to send their prayers to his bandmate, Welch had said that Davis felt physically weak and had a mental battle during his disease.
After he beat the COVID diagnosis, Davis had spoken out about his mental and physical condition. Following his thank message to Korn fans, the singer had admitted he was scared from the illness so much, as he scared his lovers at the time he needed an oxygen mask to perform live.
However, in a recent appearance on Lipps Service With Scott Lipps, Jonathan Davis has once again talked about his struggle with the aftereffects of the diagnosis. Saying that he is suffering from long COVID, Davis admitted that he is still fatigued. He also admitted that he hopes he will get better as soon as possible.
"I think I got that long COVID stuff," Davis said. "I'm still fatigued like crazy. I'm doing the best I can. But I'm alive. And hopefully in time this will get better."
Jonathan Davis Explains The Experience About Touring During The Pandemic
In the continuation, Davis revealed the experience of touring during the ongoing COVID pandemic. According to the 51-year-old singer, he stays away from people to save himself and his Korn crew. It easily seemed that Davis is a more conscious individual than before.
"I'm gonna live my life and get on with it," Davis continued. "I definitely cater my life around not getting sick, though, because if I get sick, there's no show.
"COVID or not, that's been my life my whole career. I've got my own bus. I stay away from people on purpose because if I get sick, there's no one to fill in for me.
"With the other guys, when they all got sick with COVID, we had people on standby; they flew out instantly, they could fill in and we could do a show. But with me, I've gotta be careful.
"I always have been, but it's now to the point where I'm like… A year ago, that was, like… I was freaking out. [Laughs] I was, like, 'I don't wanna get this.' And I go out on tour and I get it. And there you go."
After he get back to the stage following the COVID recovery, Davis had mentioned how he struggled with the diagnosis. Prior to launching into the song Falling Away From Me, Davis had informed the audience at The Pavilion at Star Lake on September 9, 2021.
"It feels so good to be back, y'all. Some of you might know, some of you don't, but I'm recovering," Jonathan told the crowd. "I got COVID, and that shit kicked my motherfucking ass. But I decided I'm not gonna fucking cancel.
"So I might be standing up, I might be sitting in my chair, but I'm gonna give you a hundred motherfucking percent. So let's scream and have a good motherfucking time tonight."