Mastodon's Bill Kelliher Says Playing With Slayer Made Mastodon Bigger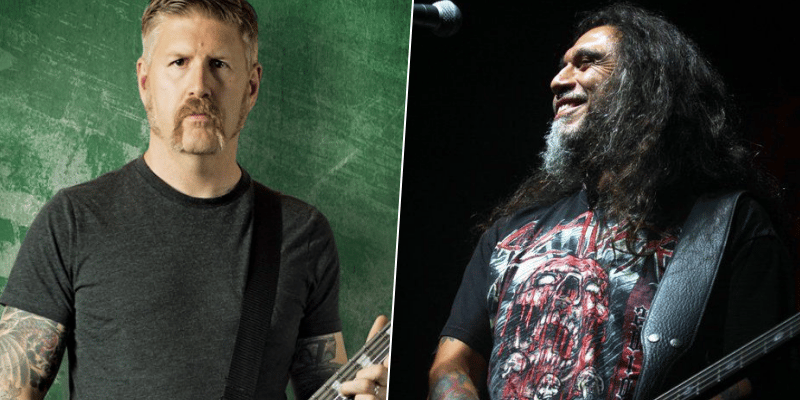 In a new interview with Rock Sound, Mastodon guitarist Bill Kelliher recalled their opening for the thrash metal band Slayer and explained how that opening affected Mastodon.
While he was talking about the show, Mastodon man said that it affected them greatly. He said:
"It's interesting because it never really felt like there was this explosion and the band just got huge. It was a very slow-moving train upwards. Which is great, what we wanted to be.
"You don't want to be a flash in the pan, you want to stay burning for as long as you can. As soon as we met Nick John, our manager, opportunities and doors started opening for us.
"It was like, 'We're going on tour with Slayer? That's amazing, holy crap.' Coming to England, after doing a couple of big tours with them, all of a sudden we were like celebrities.
"It was different. You can tell that when you ask for stuff and actually get it on your rider, the tour bus gets bigger and so do the shows. When we did two nights at the London Roundhouse it was like, 'Wow, two nights here? This is awesome.'
"And then we played Brixton Academy and sold that out a few times. I remember seeing Faith No More there, after they reunited, and thinking, 'Holy crap, there are a lot of people here.'
"People on the street noticing you and wanting your autograph, you're like, 'Wow, this is really happening. We're making an impact, and people actually know who we are.' People always told me, 'Be nice on the way up, because they're the same people you'll meet on the way down!'"
Click here for the conversation.