Korn's Jonathan Davis Opens Up How He Dealt With COVID: "I Was Scared Shitless"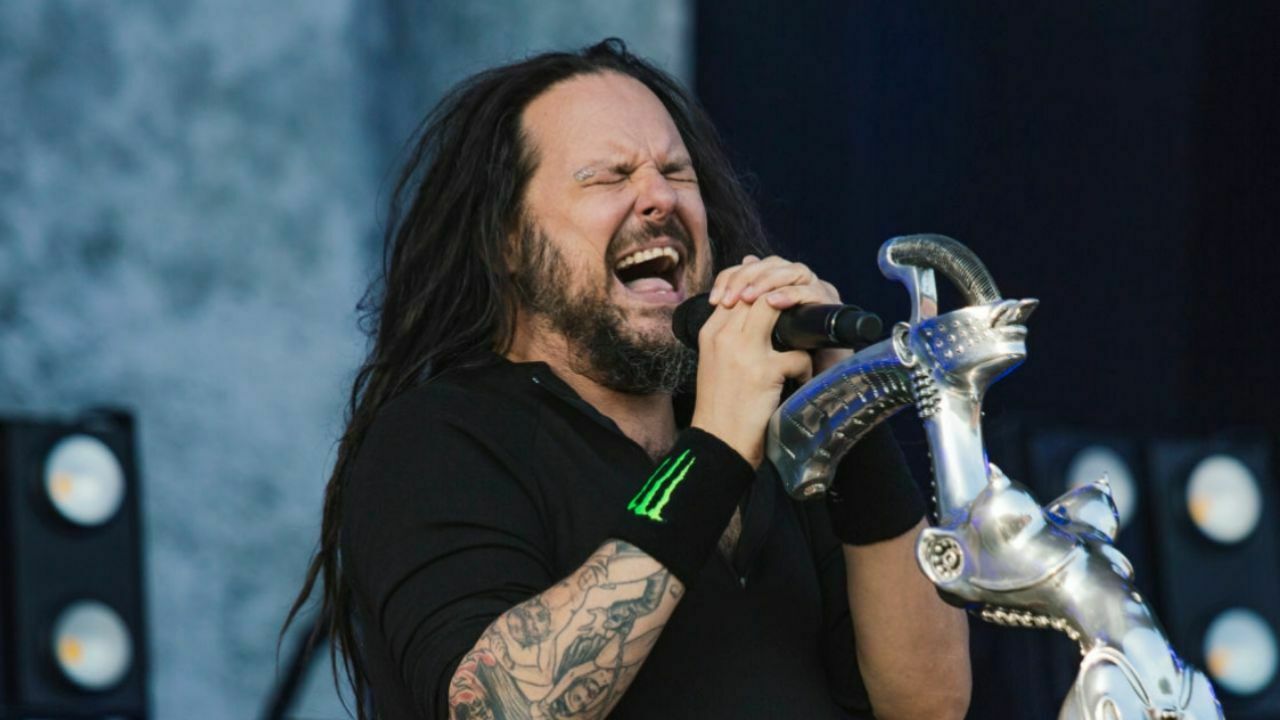 In a new chat with Lou Brutus of HardDrive Radio, Korn singer Jonathan Davis has recalled his recent fight against COVID and revealed how it was hard to deal with the disease at the time.
Korn is a band formed in California in 1993. During its nearly 30-year career at press time, Korn's discography includes 13 studio albums, 3 live albums, 8 compilation albums, 3 EPs, 50 music videos, 7 video albums, and many more things.
Furthermore, Jonathan Davis is known for being the lead vocalist of the band. Joining the band in 1993, Davis performed in every one of Korn albums. Debuted with the band's self-titled Korn, Jonathan Davis' latest album with the band was the band's thirteenth studio effort, titled The Nothing.
On August 2021, Korn had postponed and canceled several dates after Jonathan Davis tested positive for COVID. Shortly after the musician's disease, the guitarist Welch had appeared to inform fans about his bandmate's health status. Asking fans to send their prayers to his bandmate, Welch had said that Davis felt physically weak and had a mental battle during his disease.
However, recently, the singer has appeared to talk about his struggle against COVID. At first, the musician revealed what they did when they learned that he's positive. According to him, it never went into his lungs, but he was totally wiped out.
"I tested positive on the 14th of August," Davis says. "I was at a gig in Scranton. My girl had tested positive three days prior, I believe. So I was hoping I wouldn't get infected. I kept testing. I was, like, negative, negative, negative. I was, like 'Oh, I just dodged a bullet.'
"Then positive. And I was scared shitless; I was freaking out. They rushed me right to the hospital and they did all these tests on me. They said, 'Okay, it doesn't look like you have the markers for the bad. We'll let you go.'
"And it never went into my lungs. I was totally wiped out. I couldn't move — just the body aches. I didn't eat for a month, damn near. But thank God it didn't get into my lungs; that would have freaked me really out."
Jonathan Davis Explains Why It Was Important To Play A Day After His Recovery
Later then, Jonathan Davis has mentioned the truth of why he wanted to play a show the next day he recovered himself from the disease. According to him, he didn't want to let Korn fans or anybody down.
"But I got through it and tested negative on the 25th, I think, and I played a show the next day," Davis reveals. "And I was beat up, but I just couldn't find it in my heart… I just wanted to get through it because I saw how happy people were to see live music. And I just didn't wanna let anyone down.
"So I'm, like, 'I'm gonna just sit down and get through this. At least it's a live show. And I'm just gonna give it all.' And we just pulled it off. I did the whole tour.
"Unfortunately, Munky got it and Ray got it. But we got through it. We just had some bad luck.
"But it is what it is. And we're here all alive and happy. So it was overall a good thing."
Back in this early September, Jonathan Davis had opened up himself about the aftereffects of the disease during his band Korn's show in Burgettstown, Pennsylvania. Prior to launching into the song Falling Away From Me, Davis had said that the disease beat him.
"It feels so good to be back, y'all. Some of you might know, some of you don't, but I'm recovering," Jonathan told the crowd. "I got COVID, and that shit kicked my motherfucking ass. But I decided I'm not gonna fucking cancel.
"So I might be standing up, I might be sitting in my chair, but I'm gonna give you a hundred motherfucking percent. So let's scream and have a good motherfucking time tonight."