Korn's Jonathan Davis Breaks Silence On His Struggle With Aftereffects Of COVID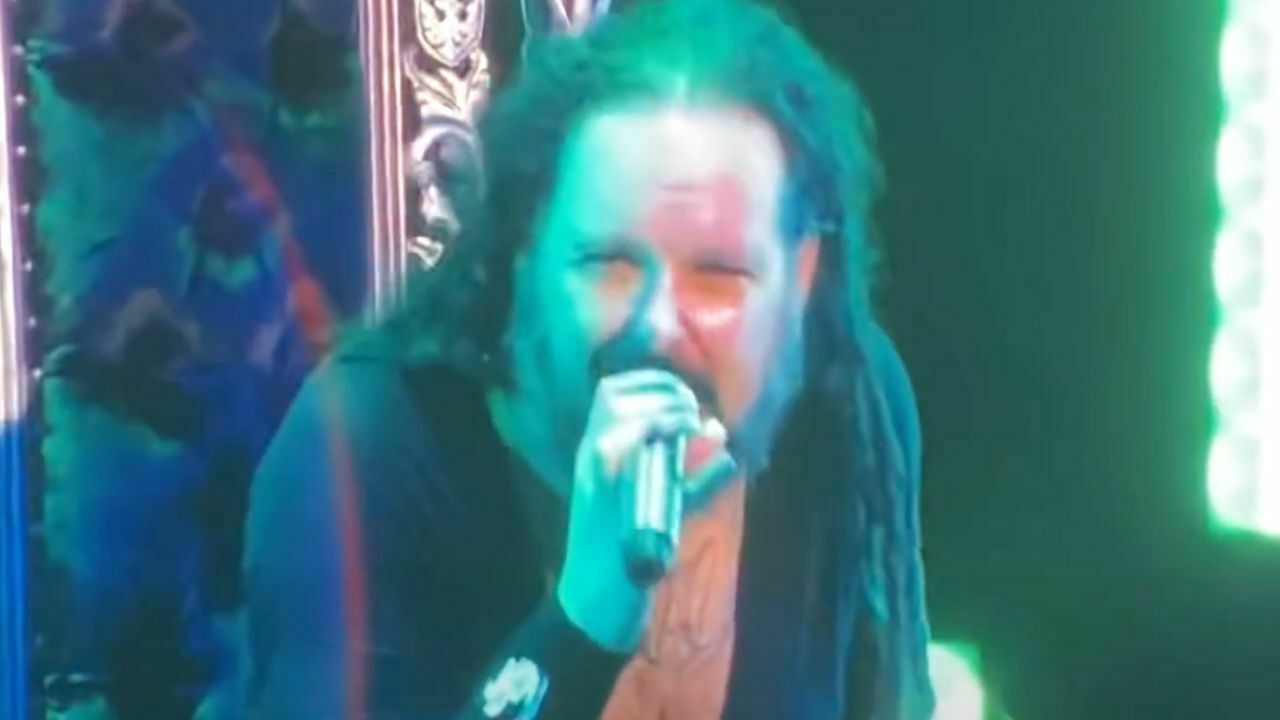 Korn singer Jonathan Davis has spoken out about his current struggle with aftereffects of COVID.
Jonathan Davis, who's been struggling with aftereffects of COVID, has touched on his current state of health during his band Korn's September 3 concert in Burgettstown, Pennsylvania.
As some of those Korn fans might remember, Korn announced on August 17 by using its social media channels that they're forced to cancel and postpone several dates due to the singer Jonathan Davis' contracting for COVID.
Shortly after the band announced the postponement and cancellation of the shows, Korn guitarist Welch stated about his bandmate Jonathan that he is still struggles aftereffects of the illness. He later added that he is physically weak and having a mental battle. Welch had also asked people to send their prayers to his bandmate, Jonathan Davis.
After Jonathan Davis, who lived difficult times to take breath at certain moments of the show, returned to the live stage with his band Korn's recent show at Tinley Park, they've played another show at The Pavilion at Star Lake in past Friday. Prior to launching into the song Falling Away From Me, Davis informed people about his struggle with aftereffects of COVID and said it beat him.
"It feels so good to be back, y'all. Some of you might know, some of you don't, but I'm recovering," Jonathan told the crowd. "I got COVID, and that shit kicked my motherfucking ass. But I decided I'm not gonna fucking cancel.
"So I might be standing up, I might be sitting in my chair, but I'm gonna give you a hundred motherfucking percent. So let's scream and have a good motherfucking time tonight."
Korn's Previous Postponed and Canceled Dates
Past August, the two shows have been cancelled and six shows have been postponed by Korn due to Jonathan Davis' contracting for COVID.
At the time, the band told fans that August 14 Scranton show moved to September 25, August 17 Wantagh show moved to September 28, August 18 Holmdel show moved to September 26, August 20 Hartford show moved to October 2, August 21 Mansfield show moved to October 1, and August 22 Gilford show moved to October 3.
Korn has also revealed the cancelled dates and said August 24 Darien and August 25 Syracuse shows have been cancelled.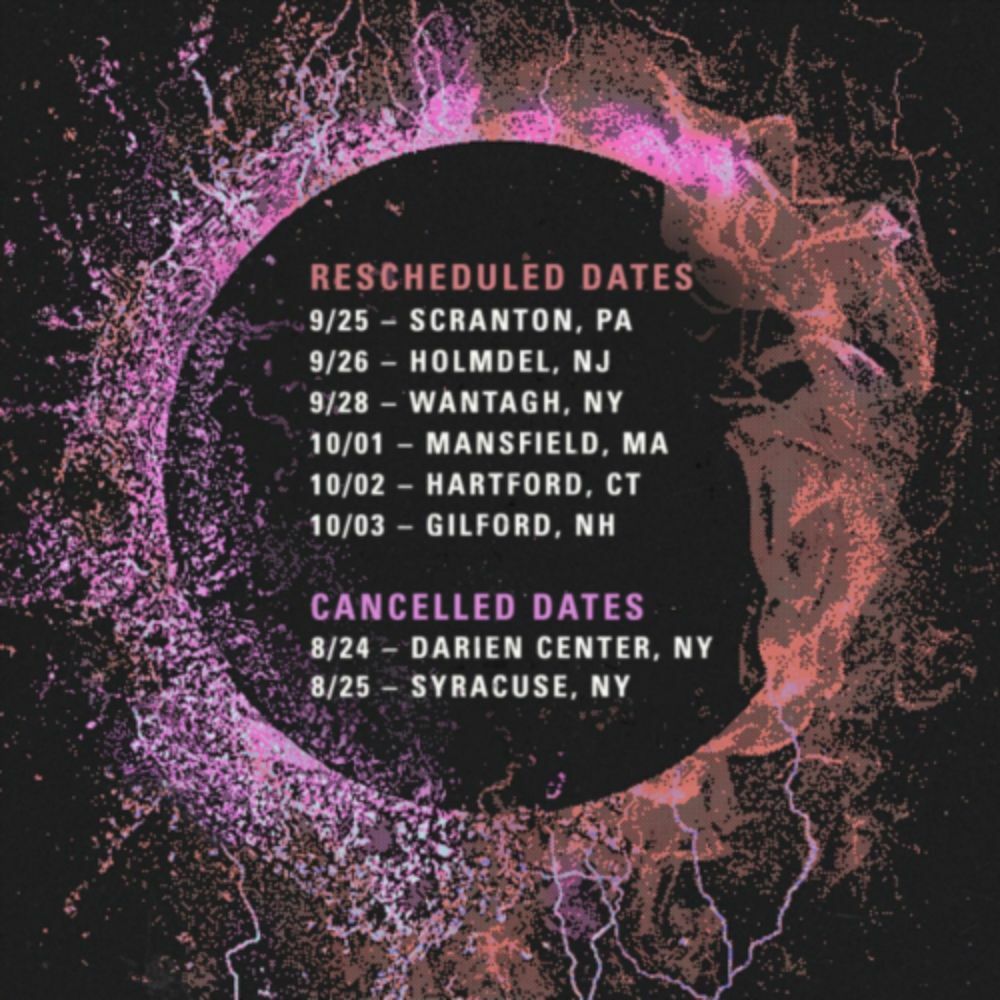 Announcing the postponement and cancellation of the shows, Korn has penned the following words to announce the news: "We really appreciate your patience as we work out the next steps for our tour.
"On Saturday, we received the unfortunate news that Jonathan tested positive for Covid, and needless to say, we had to postpone the show last minute. As a result of his positive test, we also need to reschedule the next handful of shows.
"As always, our primary goal is to ensure the safety of everyone involved, so this is something that has to be done.
"Jonathan's spirits are high, and he's resting and recovering now.
"We're as disappointed as you are about the circumstances, but we'll get through it though, and we can't wait to see you once we're back, firing on all cylinders once again.
"We thank you all for your love and support!"