Kiss Legend Paul Stanley's Latest Photo After Illness Revealed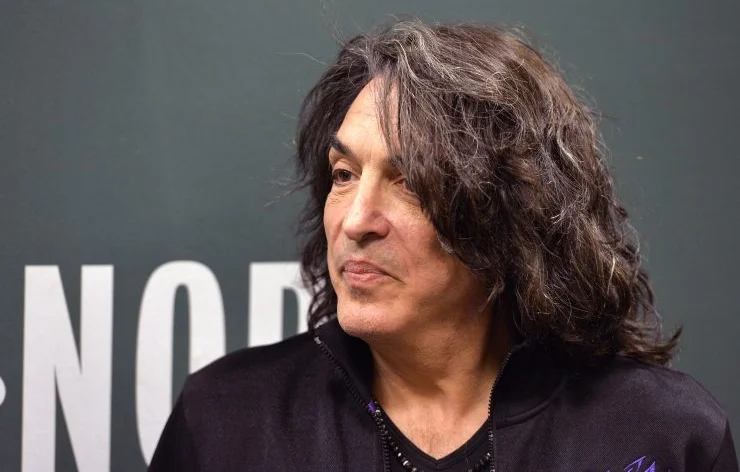 About two weeks ago, American rock band Kiss had to cancel several dates of their farewell tour after Paul Stanley's unexpected flu diagnosis.
The pianist, musical director and composer, Alex Alessandroni Jr. has shared the first photo of Kiss legend Paul Stanley after the illness and stated, "Overdubbing parts with Paul Stanley."
A fan about the photo of Alex shared asked that if the photo was taken on November 14th or earlier this week. Alex responds, "Earlier this week."
After Paul Stanley's illness, the band continued their concerts and has recently played the first-ever show for Great White Sharks.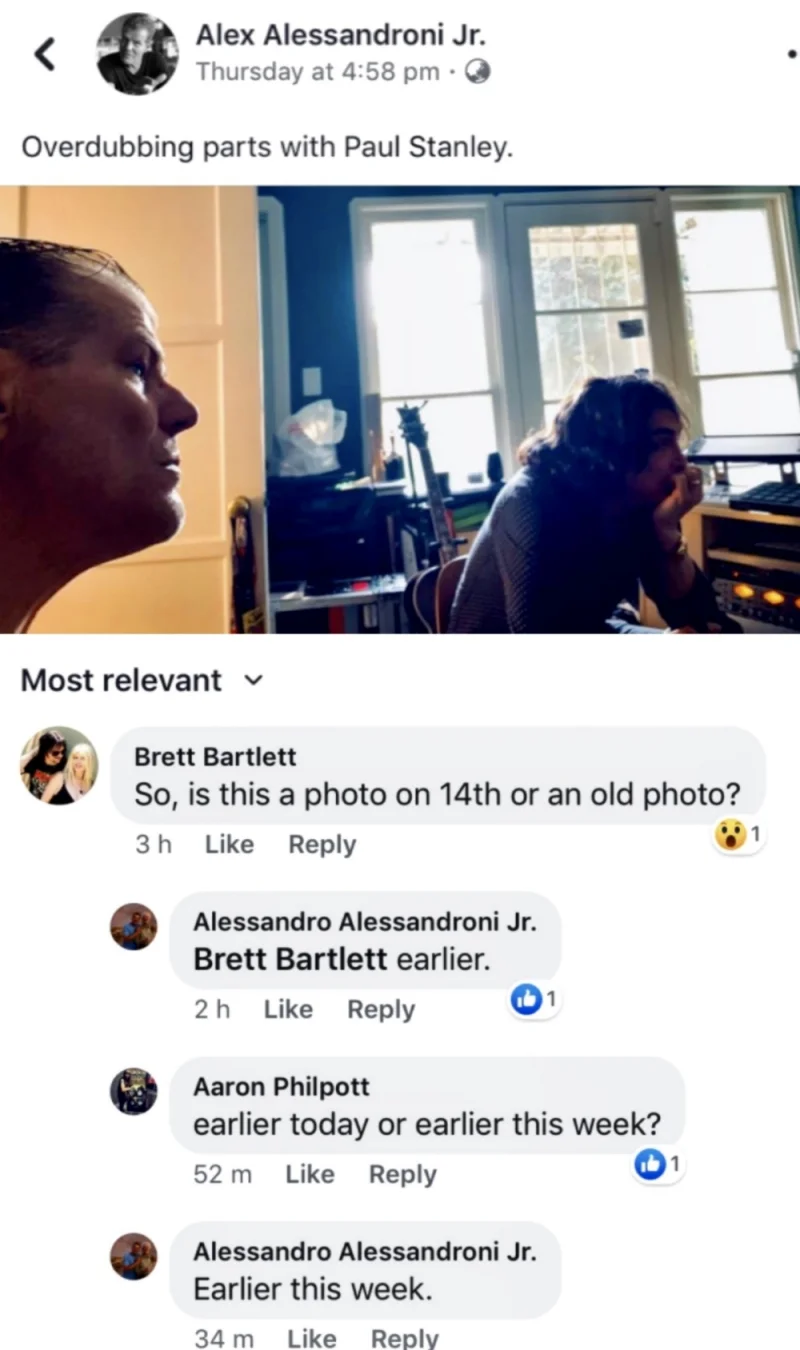 Click here for the source.