Bruce Kulick On KISS Tenure: "I Always Would Hear Things About Ace Frehley Wanting To Get Back In The Band"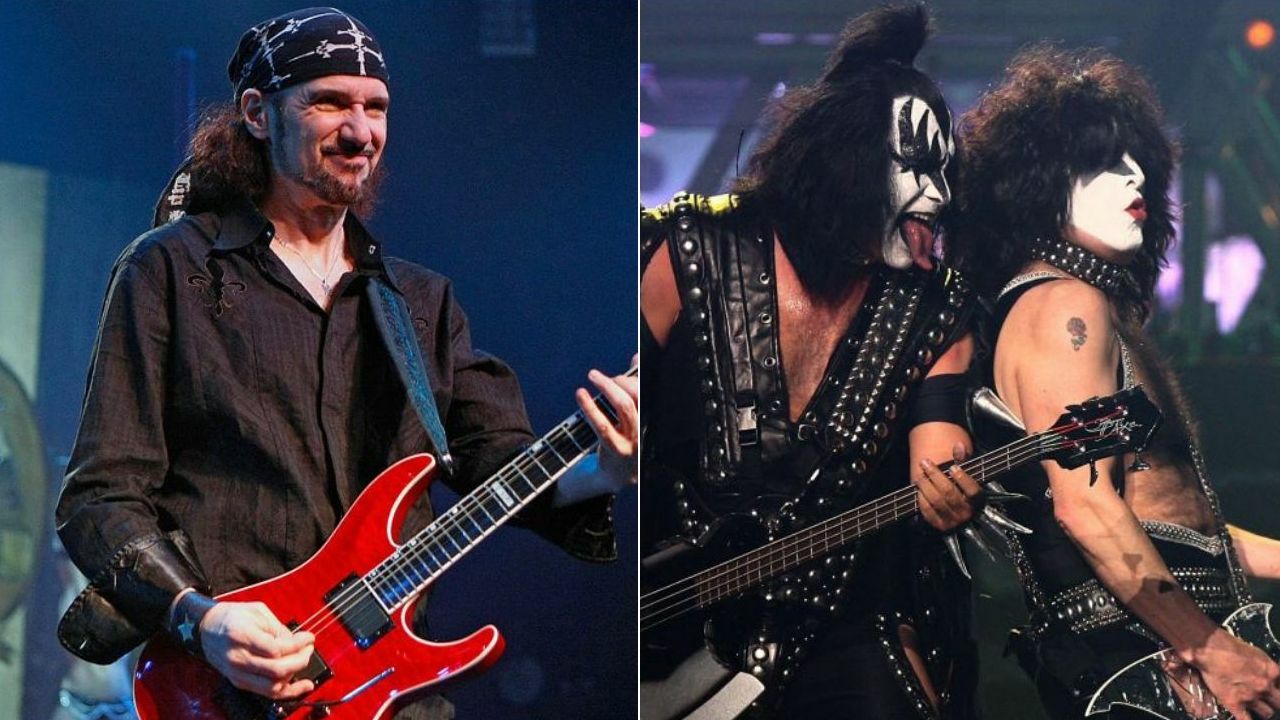 Former KISS guitarist Bruce Kulick has recalled his firing from the band while also commenting on the band's decision to go back in makeup.
Bruce Kulick was the lead guitarist and backing vocalist of the rock band KISS from 1984 to 1996. He had replaced with Mark St. John at the time after the guitarist parted ways with the band. The guitarist appeared in a lot of efforts of the band, including studio albums and a CD collection.
In 1996, the guitarist parted ways with the band and was replaced by the band's original guitarist Ace Frehley. Following the reunion of the original members, the band had played Alive/Worldwide Tour.
When Frehley once again left KISS in 2002, KISS did not ask Kulick to rejoin the band. At the time, Gene Simmons and Paul Stanley had thought that the band's former touring members, Tommy Thayer, could copy Ace Frehley better than Bruce Kulick.
However, recently, Bruce has discussed his tenure with KISS and the band's makeup decision during a new interview with Rolling Stone. He also touched on Ace Frehley's rejoining the band instead of him. When the interviewer asked if he thought the day would come one day where the makeup would come back on and Ace would return, Kulick admitted he wanted to hear Ace Frehley's return to the band.
"I always would hear things about Ace wanting to get back in the band," he said. "I wasn't really very clear about how or when it could happen.
"But then again, I thought I had maybe three or five years of being in KISS, and then the whole thing would either implode or it would go back to what they were.
"I always make the analogy to the way that Star Wars was so big. And then there's 20 years of nothing new from Star Wars. Then all of a sudden, I don't need to tell you what they were able to do. They introduced it to a whole other generation."
Kulick Comments On The Makeup Decision Of KISS
In the continuation of his words, Kulick has also commented on the makeup decision of KISS after his leaving. He said that he did great works together with the band. He also added that Eric Singer and he did not do anything wrong.
"The timing was right for KISS to go back in makeup," he admitted. "I didn't do anything wrong – Eric Singer didn't do anything wrong.
"We were making great music and working well together, but this nostalgia thing, which is the same reason why Star Wars just took off again, and Star Trek had to be turned into 10 spinoff shows, is when something is unique like that, people always want it.
"They want to share it with new generations. There they go. They went back into the makeup."
Kulick Recalls Gene Simmons' Reaction To His Injury
Elsewhere in the interview, Kulick recalled the band's co-founder/bassist Gene Simmons' reaction to his injury. At the time, Kulick had missed KISS rehearsals after he injured his arm. Simmons did not believe him and asked Kulick that if he was scared.
"I was suddenly aware of the opportunity, and I was very excited to prove myself," he adds. "I tried so hard I actually injured my arm where I missed two weeks of rehearsals. Gene called me and said, 'Are you just scared, or did you really injure yourself?'
"I said, 'No, no, no. Paul knows the doctor I saw. I pulled a nerve in my arm. I'm going to be OK. The doctor said it's going to heal. I'm doing everything he said, and I'll have a full week of rehearsal with you guys and I'll know the songs. I promise.'
"To get a call like that from Gene Simmons, I'm realizing I may have screwed the biggest opportunity I'll ever have to be the KISS guitarist, even though at the time it was only filling in."