Why Mick Mars Left Mötley Crüe? Carmine Appice Reveals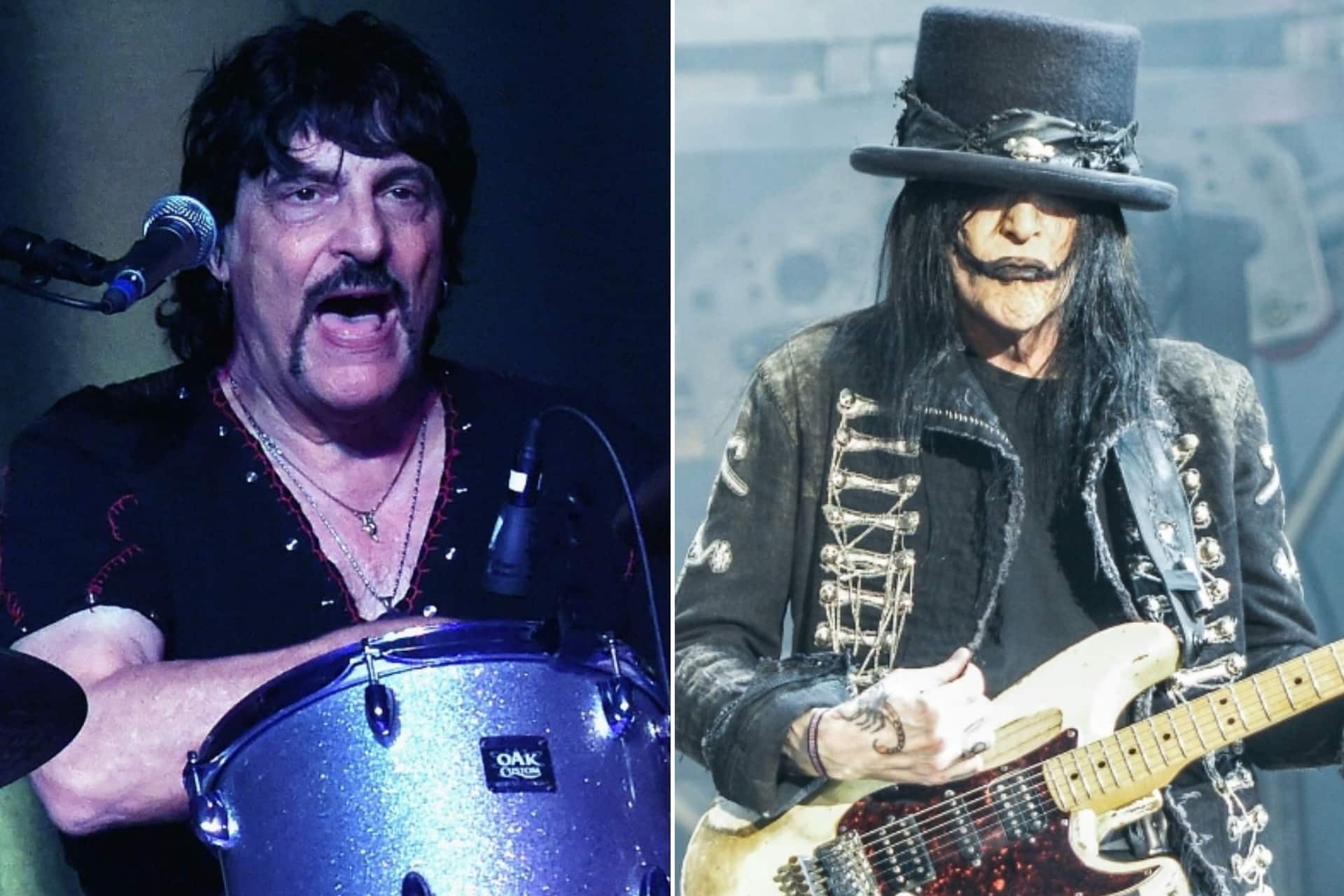 The veteran drummer Carmine Appice appeared on Michael's Record Collection to discuss touring after spending decades in the rock scene. The 75-year-old rocker mentioned that playing big tours for a person his age is not easy anymore. He also explained why Mick Mars left Mötley Crüe – which was related to what he talked about.
Mick Mars, 71, has been fighting against ankylosing spondylitis, a form of arthritis, for about decades. The illness causes the vertebrae to fuse, and it causes damage to the spine and the pelvis. Although the guitarist went several surgeries in the past, he hasn't cleared himself from the illness 100%. His health and mobility have improved, but the recovery process was extremely painful.
This past October, it was rumored that John 5 would replace Mick Mars and be named the new touring guitarist for Mötley Crüe. In the beginning, thousands of fans didn't accept that and considered it a rumor. But, on October 26, Mötley Crüe announced that Mick Mars retired from touring, saying: "While change is never easy, we accept Mick's decision to retire from the band due to the challenges with his health."
Recently, Carmine Appice revealed why Mick Mars left Mötley Crüe by recalling his conversation with the talented guitarist. At first, he touched on the difficulty of touring at age 70 or more. The drummer commented on the state of Nicko McBrain, who left his house for touring this past April.
"We [Vanilla Fudge] don't do big tours anymore 'cause nobody wants to do a big tour anymore," Appice says (via Blabbermouth). "Nobody wants to sit in a bus. We wanna go out, do three dates in close ratio, split a van and we fly to the gig, 150 miles, 200 miles, we're in there for three or four hours and we do the gig. And we go to a hotel and do it the next day. And then third day, fourth day, we go home. Then two weekends later we do the same thing.
"I'm friends with Iron Maiden, with Nicko [McBrain, Maiden drummer]. He left his house in Florida in April. He's coming home next week. He's been on tour the whole time, rehearsing and on tour. We're too old for that."
Why Mick Mars Left Mötley Crüe?
Carmine Appice then recalled his conversation with Mick Mars right after he left Mötley Crüe. According to the drummer, Mick Mars opened up about how he's "sick of being in a bus." He then revealed Mick Mars' wishes about his solo career and said he had plans to make a solo album. So, the real reason why Mick Mars left Mötley Crüe was related to his chronic health issues and his wishes to make a solo album.
"I talked to Mick Mars, who's been touring with Mötley Crüe," Appice continues. "He just gave up his seat in touring with Mötley Crüe. And John 5 is gonna tour with them. He said, 'Man, we did our final tour [in 2015]. Now we're out again doing this major tour with Def Leppard.' And he said, 'I don't wanna do it no more. I'm sick of being in a bus.' He said he's gonna do a solo album and go out and do some gigs. I said, 'Look, if you need anyone to play drums, I'll play with you.' He goes, 'That would be great.'
"So maybe I'll do some gigs with him. But it's not gonna be big tours. It'll be a weekend maybe somewhere and then go home. Two weekends later maybe a weekend and go home."