Jimmy Page Reveals Why He Refused To Appear On New Ozzy Osbourne Album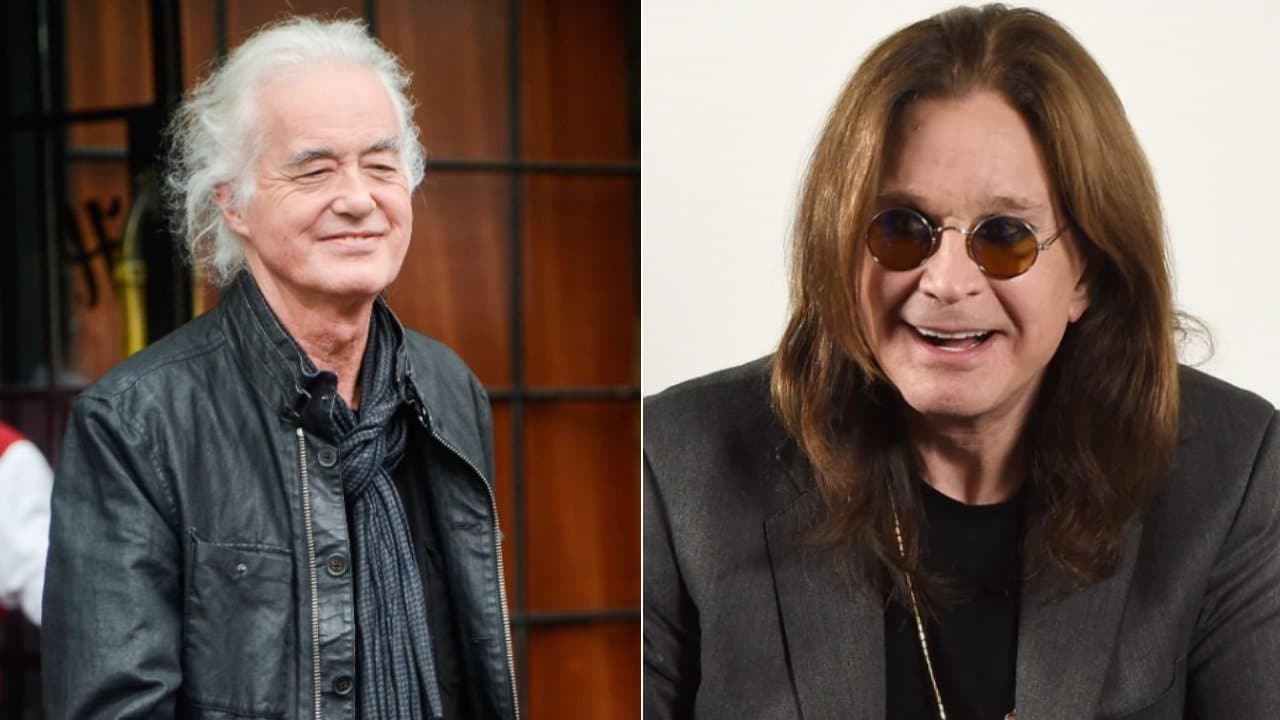 Led Zeppelin icon Jimmy Page has opened up about his future plans and said there are things he has been working on it for a while. He also mentioned why he refused to guest on the new Ozzy Osbourne album.
Ozzy Osbourne gained international fame for being the lead vocalist and co-founder of the heavy metal band Black Sabbath. Debuted in 1970 with the band's self-titled studio album, Ozzy Osbourne was a part of the band's 10 studio albums during his tenure. His latest album with the band was the band's 19th studio album, 13.
Releasing 12 solo studio albums during his ongoing solo career, Ozzy Osbourne launched his solo career when he was first dismissed from the band back in the late 1970s. He released his debut solo studio album in 1980, titled Blizzard of Ozz. It was a great beginning for Ozzy Osbourne in which the album was certified 5x platinum by RIAA. The musician released his latest and twelfth effort, Ordinary Man, back in 2020.
For over a year, Ozzy Osbourne has been hard at work on his new album that marks his thirteenth when it will be released. Playing alongside great musicians like Jeff Beck, Eric Clapton, Mike McCready, Zakk Wylde, and Tony Iommi, Ozzy Osbourne tried to get Jimmy Page on his album, but it didn't work.
Recently, Jimmy Page detailed his future plans during an interview with NME. Saying that there are multiple projects he's currently working on, Jimmy admitted that he doesn't want to reveal what he is planning.
"There's various things I'm working towards," Jimmy says. "It's not just one thing, it's multiple things, and I don't want to even give a hint, because if you do … you give a one-sentence sound bite, and then if it doesn't materialize, it's like: 'Why didn't you do a solo album?'
"So I don't want to say what it is that I've got planned, because I don't want to give people the chance to misinterpret it."
"I really can't put on record what the new record is. I'll leave it to your imagination. The thing is there are so many ways I could present myself right now. Actually, not right now. I'll rephrase that: within a space of time."
Jimmy Page Explains Why He Refused To Work On New Ozzy Osbourne Album
Jimmy Page then went on to explain why he refused to guest on the upcoming Ozzy Osbourne album that will be a follow-up to Ordinary Man. The musician clearly showed off that he has his own rights.
"I will never be one of those people who'll record alone and send someone a file," Jimmy continues. "I never went into music in the first place to do that – it was for playing together."
Back in this past April, Chad Smith, who is one of those musicians that are the guests of Ozzy Osbourne on his new album, had mentioned how Ozzy Osbourne tried to get Jimmy Page on his album.
"Tony Iommi and Ozzy have never collaborated outside of Black Sabbath," Smith said. "Tony sent us a bunch of riffs and we took what we thought was the best of 'em, which was fucking great. So Andy's on the bass doing fucking great — the bass on the song is amazing.
"And Tony sent us the riffs — files; he's in England — and we played to it. It's fucking got everything. It's got all the stuff that you would want. Ozzy loves it. And so he's on that track.
"Then Eric Clapton plays a fucking wah-wah Cream-type solo. We're, like, 'Eric, can you solo on this song? Wah-wah, please. Eric, what do you think about this, with the wah-wah?' Because that's his fucking thing. And so he's soloing all over this other track.
"Then Jeff Beck is on two songs. We tried to get Jimmy Page, we tried to get the holy trinity, but I don't think Page plays anymore too much, unfortunately. But Mike McCready's on a track. Josh Homme, my neighbor from Queens, solos on a track.
"And then Zakk Wylde is on the record as well, all over it. So it's like if you're a guitar player, [it's] pretty fucking good."