Mötley Crüe Officially Confirms 'John 5 Replaced Mick Mars'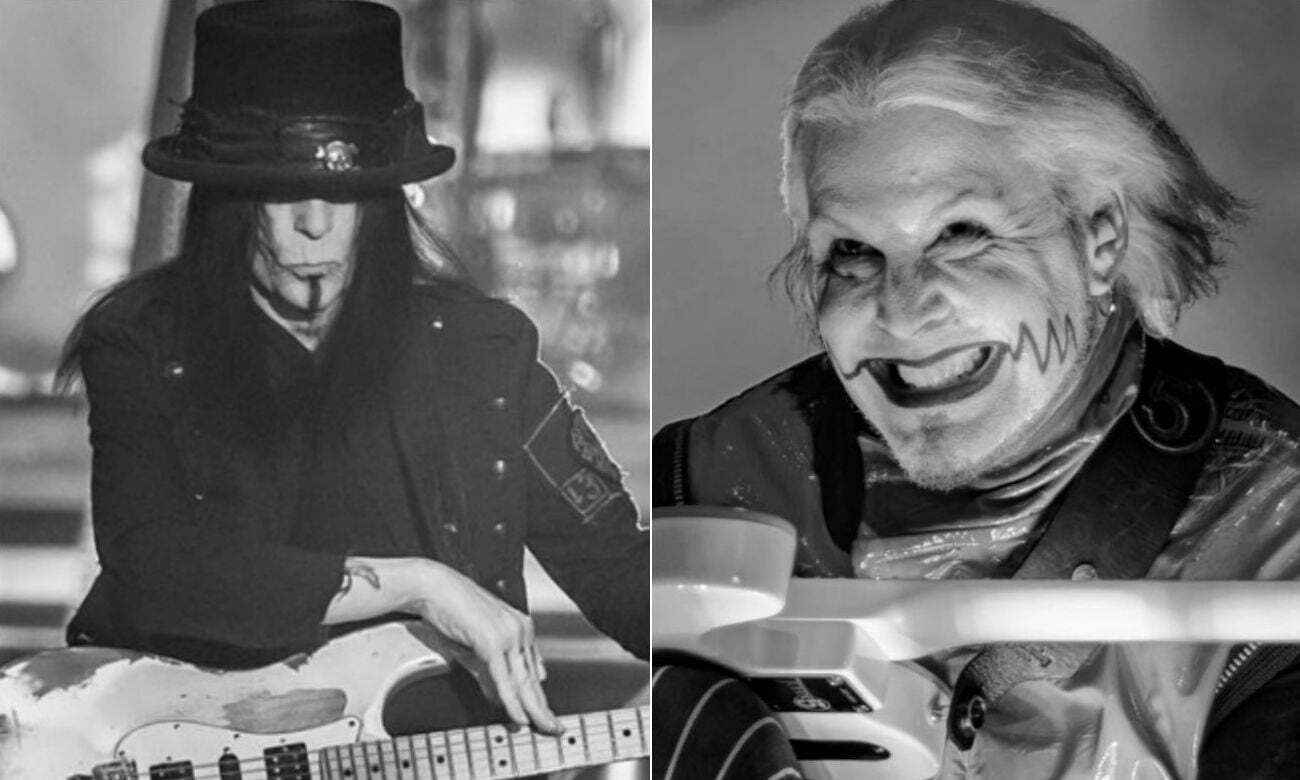 Mötley Crüe has broken its silence on Mick Mars' retirement from touring. They issued an official statement via its social media accounts and confirmed that John 5 replaced Mick Mars.
Earlier this month, concertgoers realized something was wrong with Rob Zombie's solo band, as John 5 was not there, and the band was performing with Mike Riggs. After the guitarist didn't play at Aftershock with Zombie, the rumor that John 5 would be the new guitarist of Mötley Crüe started surfing on social media. Moreover, there was a fact that John 5 and Rob Zombie were no longer following each other.
Yesterday(October 26), Variety reported that Mick Mars retired from touring with Mötley Crüe due to the chronic disease that caused him to endure tough times over the years. Luckily, he will continue his career as a band member, but for now, he will no longer be a part of Mötley Crüe's upcoming tours, as the letter reads: "Mick Mars, co-founder and lead guitarist of the heavy metal band Mötley Crüe for the past 41 years, has announced today[October 26] that due to his ongoing painful struggle with Ankylosing Spondylitis (A.S.)."
Recently, Mötley Crüe updated its social media accounts to announce John 5 as the band's new touring guitarist. They issued a long statement to share their loyalty to Mick Mars and say welcome to John 5.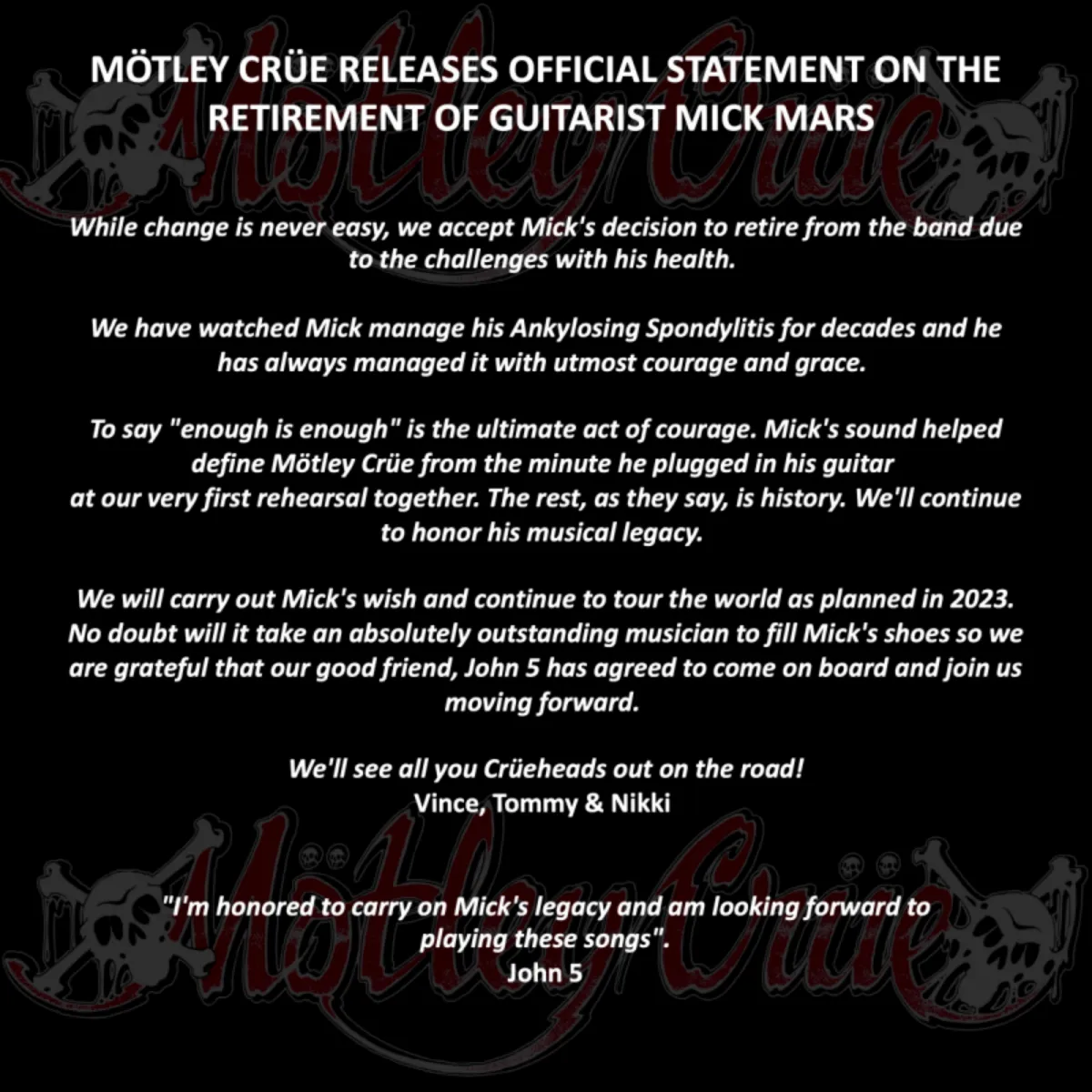 "While change is never easy, we accept Mick's decision to retire from the band due to the challenges with his health," the band says.
"We have watched Mick manage his Ankylosing Spondylitis for decades and he has always managed it with utmost courage and grace.
"To say 'enough is enough' is the ultimate act of courage. Mick's sound helped define Mötley Crüe from the minute he plugged in his guitar at our very first rehearsal together. The rest, as they say, is history. We'll continue to honor his musical legacy.
"We will carry out Mick's wish and continue to tour the world as planned in 2023. No doubt will it take an absolutely outstanding musician to fill Mick's shoes. So we are grateful that our good friend, John 5 has agreed to come on board and join us moving forward. We'll see all you Crüeheads out on the road!"
At the end of the letter, John 5 sent a few words to talk about replacing Mick Mars: "I'm honored to carry on Mick's legacy and am looking forward to playing these songs."
It is no lie that Mick Mars has been struggling with serious health issues that have become chronic for himself for decades. He underwent a lot of surgeries and treatments to get back his health and has not let his health problems get him down from his musical life. Although the doctors did not recommend playing music, Mick Mars always played music and had fun in the rock scene with his bandmates.