KISS's Gene Simmons Talks Heartwarming On Eddie Van Halen's Personality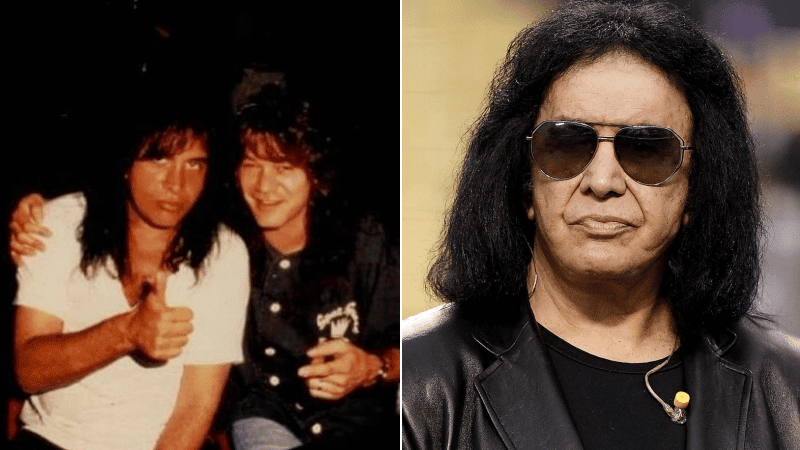 In a new interview with People, the talented musician Gene Simmons, known for the bassist of the rock band KISS, talked about Van Halen legend Eddie Van Halen and mourned him once again just a few weeks after his death.
As reported on October 6th, Eddie Van Halen, known as the guitarist of the rock band Van Halen, has passed away at the age of 65 due to cancer.
Recently, KISS bassist Gene Simmons paid his tribute to him by talking about his personality and happy face. Speaking about Eddie Van Halen, the KISS star said that he had a full-face smile.
"When I was shocked to find out Eddie had passed, the first image that hit me – so help me God – was Eddie Van Halen grinning from ear to ear with that big, huge, million-dollar smile.
"He always had that on, whether he was on stage playing for packed houses or in videos or meeting a stranger. He just smiles and says, 'Hey, how you doing?'
"He would smile and his eyes would disappear. His cheeks would shoot up and they would take his whole face, like a little 12-year-old kid smiling when you're not trying to impress anybody or you're not aware of what you look like.
"It was a full-face smile. It was catchy. It grabs you off-guard. He was unabashed and just comfortable in his own skin. I was not just amazed by his talent, but I admire him so much as a human being."
Gene Simmons also touched on Eddie Van Halen's talent and said that he had a god-given talent. He also touched Eddie's polite side and concluded his words by saying that he was a far better man than he ever be.
"Eddie was aware that he had this God-given talent, but I never saw him push that in anybody's face. At the core, Eddie just seems to be a happy guy.
"Every once in a while, God gets it right. He did a good job with Eddie Van Halen, I'll tell you that. He was a far better man than I'll ever be, that's the truth."
Click here for the conversation.