Ace Frehley Threatens Paul Stanley After His 'Piss' Comments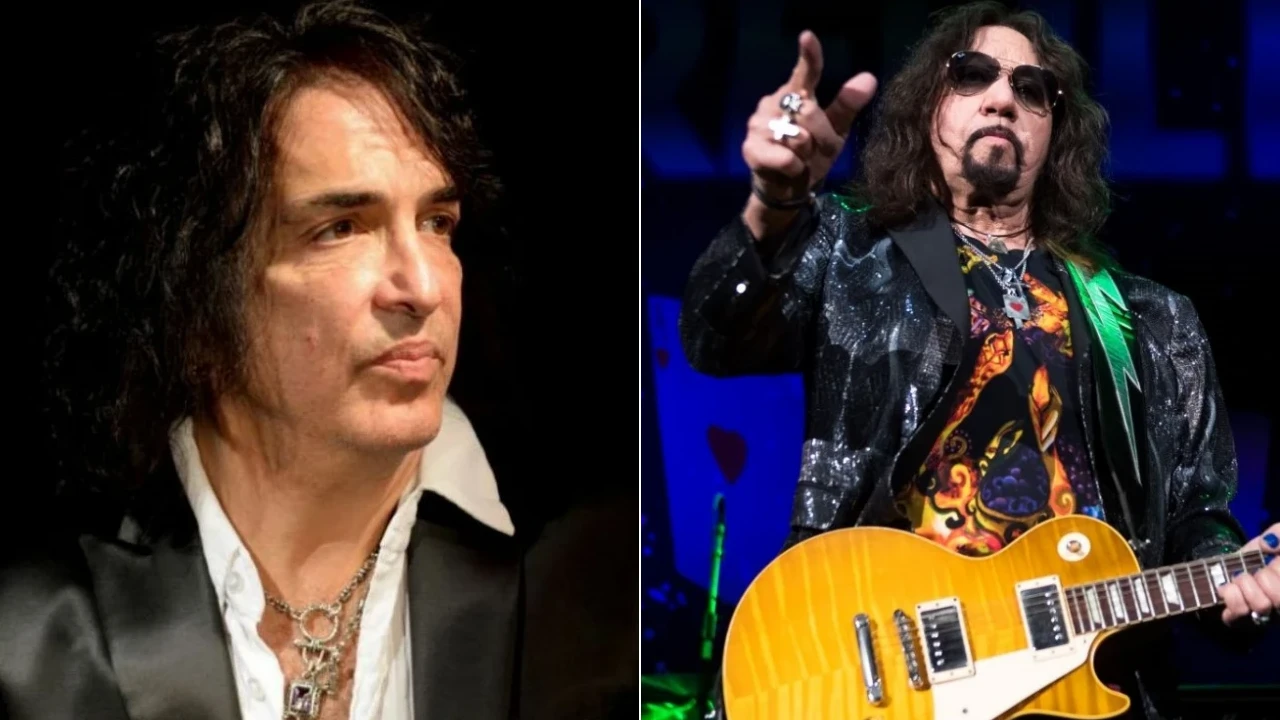 The original KISS guitarist Ace Frehley has broken his silence on what Paul Stanley, aka The Starchild, told about himself. He threatened the guitarist, saying he will reveal some dirt memories of both Paul Stanley and Gene Simmons if The Starchild wouldn't apologize to him.
Ace Frehley is known for being the original guitarist of KISS. His distinctive guitar-playing style was a key component of KISS's signature sound, and his electrifying solos and catchy riffs helped propel the band to international superstardom in the 1970s.
Despite their massive success, tensions within the band eventually led to Ace's departure in 1982. He pursued a solo career, releasing a number of successful albums and singles, but remained in the public eye as a KISS icon. In 1996, however, Ace reunited with the band for a highly publicized performance on MTV's Unplugged series. He then subsequently rejoined KISS for a series of tours and albums throughout the 2000s.
However, earlier this month, the KISS band appeared on The Howard Stern Show. Elsewhere in the interview, the band was asked why they declined to play at Rock Hall. At the time, Paul Stanley said if they had played the performance with the original two – Ace Frehley and Peter Criss – it would be demeaning to the current lineup, featuring Tommy Thayer and Eric Singer. He said "they should be called PISS" if they have done it.
Recently, Blabbermouth reported that Ace Frehley blasted Paul Stanley over those comments. He first criticized Paul Stanley's using backing tapes. According to the former KISS guitarist, Stanley's using backing tapes cheapening KISS.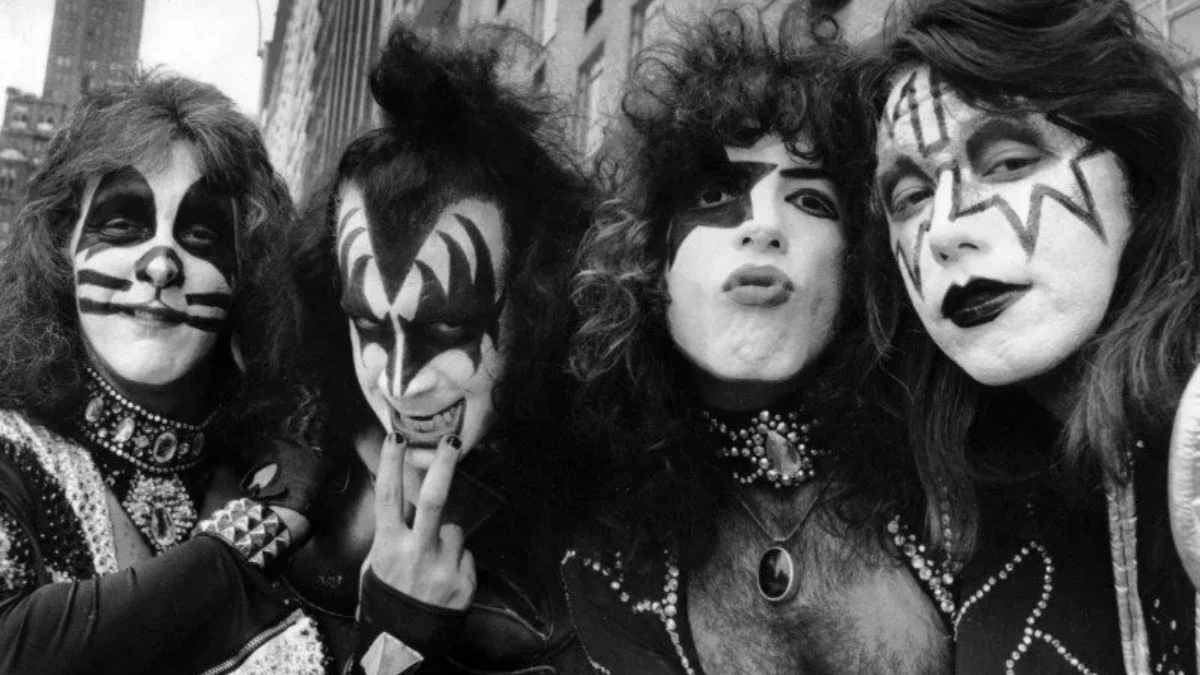 "You know what it is? It's Paul's frustration and insecurity that he has to use backing tapes," Frehley reveals. "And we're only six months apart, and I can still get up there and belt it out and hit the keys, and he can't. And it's very unfortunate.
"I'm very sad [about] the fact that he's using backing tracks. It's cheapening the brand, which affects my bottom line, because I still get paid from KISS on merchandising and whatever else they do. And I'm pissed off about it."
Ace Frehley Admits He Would Reveal 'Some Dirt That Nobody Knows' If Paul Stanley Would Not Apologize
In the continuation, Ace Frehley threatened Paul Stanley, saying he will reveal some dirt that nobody knows if he won't apologize. He first talked about the current KISS guitarist, Tommy Thayer, saying he tried to copy him during his live performances.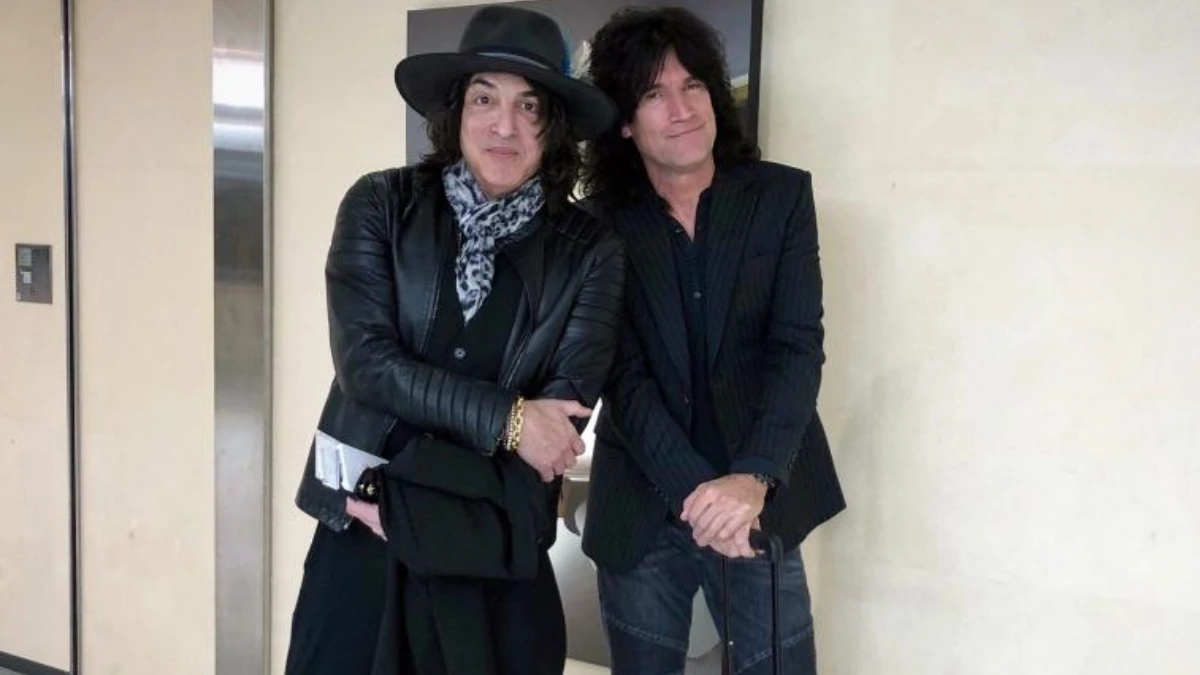 "For the last 15 years they've had other people playing what Peter did, and Tommy's copying every solo I ever wrote, trying to copy my moves and to be cool on stage, but unsuccessfully [laughs] — unfortunately," Frehley continues.
Sending threats to Paul Stanley, Frehley stated that he would disclose some dirt that nobody knows about both Gene Simmons and Paul Stanley. He made an open call for Paul Stanley.
"But as far as what he said on Howard Stern, I'm going to make a statement to Paul Stanley right now," Ace added. "Paul, if you're not listening, I'm telling you that I want my formal apology for what you said and a retraction and an apology within seven days. And if I don't get that within seven days, I'm coming back on Ed Trunk's show, and I'm gonna tell some dirt that nobody knows about Paul and Gene that I've always kept to myself because I'm the kind of guy who doesn't talk about this. I like to talk about the positive stuff."
For over four years, KISS has been playing its final tour in the rock scene. Since then, fans have been asking whether Ace Frehley would join KISS to make his final appearance alongside them. Back in June 2021, Paul Stanley touched on the possibility of Frehley's appearance on the final tour.
"This really is a celebration of KISS, not any lineup of the band," Stanley says. "And while I will say that KISS wouldn't have existed without Ace and Peter in the beginning, I can also say that KISS wouldn't exist with Ace and Peter in the band today.
"It's a celebration of the band and whatever happens, will happen. I have no feelings of wanting to omit them, or not have them be a part of it. But I'm not losing sleep over it. And if it's meant to be, it will happen."
On March 1, KISS announced the final dates of their ongoing farewell trek, End of The Road World Tour. The band has plans to conclude its touring days at Madison Square Garden on December 2, 2023.