Who Is The Richest Rockstar In The World? Top 15 (Updated 2023)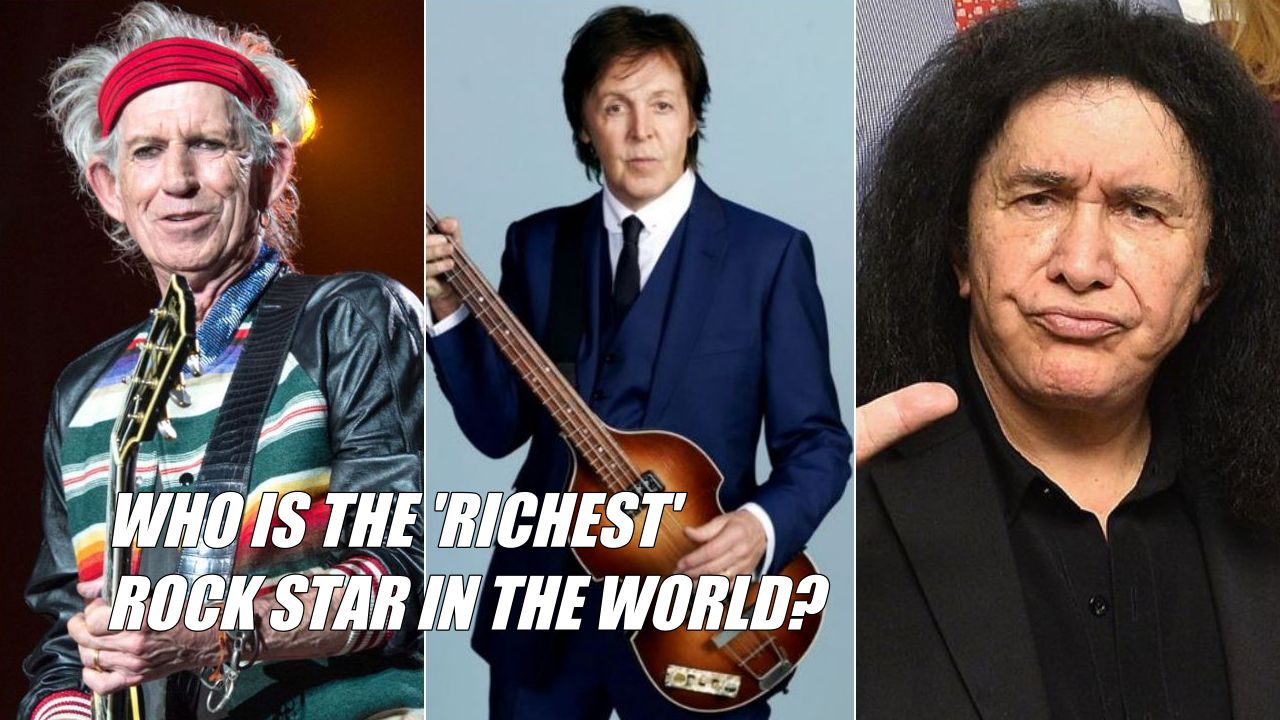 Who is the richest rockstar in the world? There are tons of great rock and roll artists that have made their names in the history of music. From Paul McCartney to Gene Simmons, the list contains rock and roll pioneers considered inspirations in the rock scene.
Some of you might guess that a couple of the most popular rockstars in the world are worth more than half-million dollars, while the remaining musicians are worth almost half-million dollars.
Below, you will see the 15 richest rockstars worldwide, including their current net worth as of 2023.
The 15 Richest Rockstars In The World
Here it is: the richest rockstar in the world today in 2023. As the list contained 15 separate music legend, we listed how much did they make from their works over the years. However, the data has been taken from Forbes, Wealthy Gorilla, Celebrity Net Worth, and The Richest.
#15 – Anni-Frid Lyngstad
Net Worth: $300 Million
Anni-Frid Lyngstad is a Norwegian-Swedish singer and songwriter who came to prominence with her pop-rock band ABBA, in which she released nine studio albums in total. While ABBA's Ring Ring marked her debut with the band, Voyage was the final album Lyngstad and ABBA released.
Besides her career with her band, Lyngstad has had massive success in her solo career. At press time, she has three studio albums only released in Sweden: Frida, Frida ensam, and Djupa andetag. Furthermore, she has two studio albums released in English: Something's Going On and Shine.
As of 2023, Lyngstad's net worth is roughly $300 million, making her the 15th richest rock musician worldwide.
#14 – Roger Waters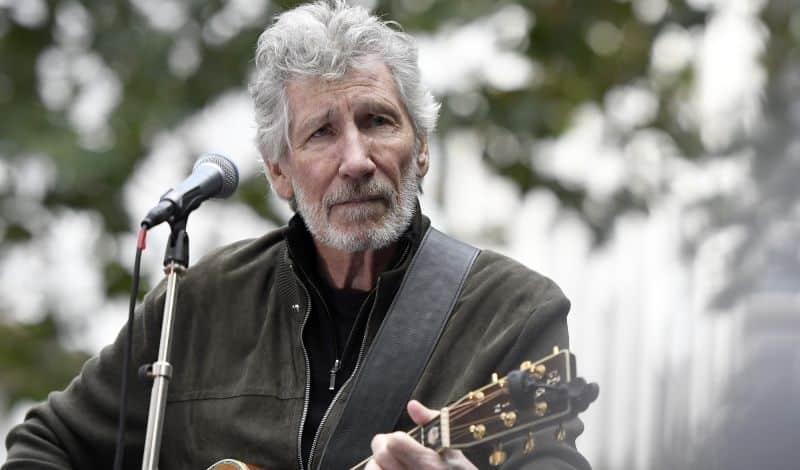 Net Worth: $310 Million
The English songwriter, singer, and bassist Roger Waters is known for his wondrous works with his co-founded progressive rock band Pink Floyd. He is one of the critical members of the band's four albums reaching world success.
As he co-founded the band in 1965, Roger Waters always wanted to be a creative musician. In 1968, Waters became the band leader after Syd Barrett left Pink Floyd. He was a dominant songwriter and wanted to drag Pink Floyd louder. He succeeded in what he wanted and made the band one of the best in a decade, releasing The Dark Side of the Moon, Wish You Were Here, Animals, and The Wall.
However, Roger Waters earned his income from his solo work and Pink Floyd releases. Today in 2023, his net worth is estimated at $310 million.
#13 – The Edge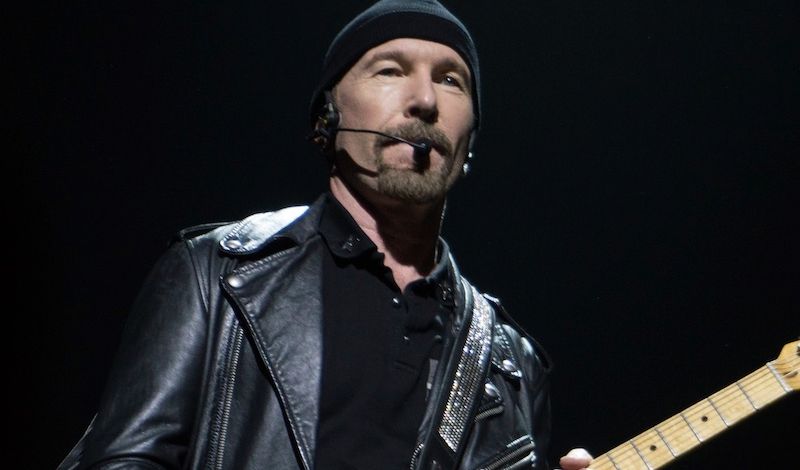 Net Worth: $400 Million
When it comes to the world of rock and roll, few names are as synonymous with innovation and creativity as The Edge. Born David Howell Evans in East London in 1961, The Edge has spent over four decades carving his own path in the music industry, both as a guitarist and a songwriter.
From his early days playing in local Dublin bands like Feedback and The Hype, The Edge quickly established himself as a sonic maverick, pushing the boundaries of what was possible with the electric guitar. His signature sound, which combines lush, layered textures with piercing, crystalline tones, has become instantly recognizable to music fans around the world.
But The Edge's contributions to rock music go far beyond just his guitar playing. As one of the principal songwriters for U2, he has helped to create some of the most iconic anthems in the genre's history. From the soaring, anthemic choruses of Where the Streets Have No Name to the hauntingly beautiful melodies of With or Without You, The Edge's songwriting has been an integral part of U2's success.
The 59-year-old musician's net worth is $400 million, which is making him the 13th richest rock musician worldwide.
#12 – Ringo Starr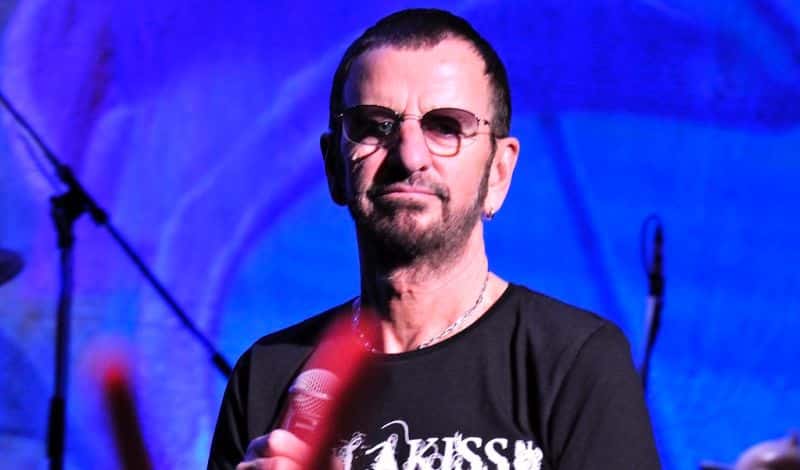 Net Worth: $400 Million
Ringo Starr from the rock band, The Beatles, is an English musician and songwriter. He gained international fame with his success with his rock act The Beatles before the band disbanded. He then embarked on a solo career and has released 20 studio albums. When Sentimental Journey marked his debut, What's My Name, released in 2019, was his most recent album at press time.
Known for his understated yet innovative drumming style, Ringo's contributions to The Beatles' sound and songwriting have earned him a well-deserved place in music history. Beyond his work with The Beatles, Ringo's solo career has been equally impressive. He has released numerous albums, written hit songs, and even acted in films.
Ringo Starr has had his income from releasing solo work over the years. Today in 2023, his net worth is roughly $400 million, which makes him the 12nd richest rock star in the world.
#11 – Gene Simmons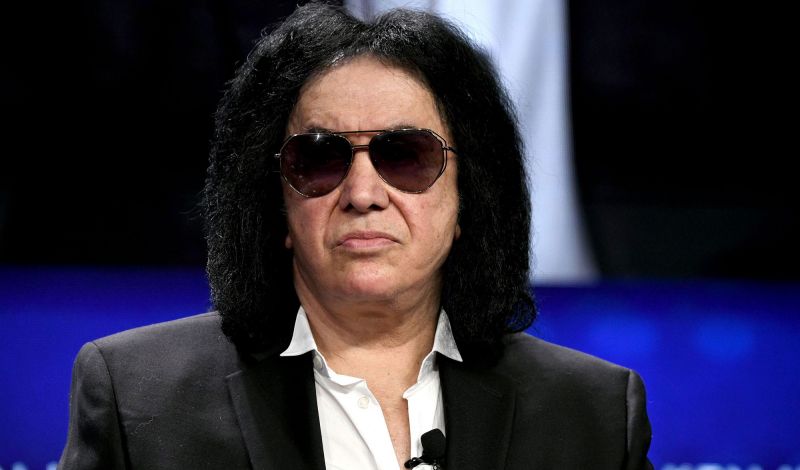 Net Worth: $400 Million
Gene Simmons has been a bassist and co-founder of the world-known rock band KISS. Known for his larger-than-life stage persona, complete with fire-breathing and blood-spitting antics, Gene helped to define the image of the modern rock star. But beyond his theatrical performances and iconic makeup, Gene's contributions to KISS's sound and songwriting have been equally significant.
Throughout his career, Gene has also been an entrepreneur and businessman, founding his own record label and branching out into various other industries. He has written books, produced films, and even appeared on reality TV shows. But despite his many successes outside of music, Gene has always remained committed to his craft and his fans, continuing to tour and record with KISS and releasing solo music as well.
Gene Simmons's net worth is $400 million as of today in 2023. This worth is making him the 11th richest rockstar in the community.
#10 – Adam Clayton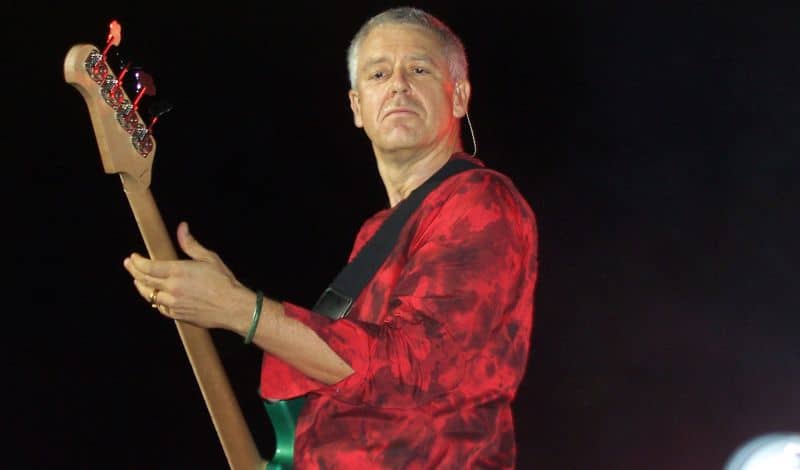 Net Worth: $410 Million
Born in Chinnor, England in 1960, Adam first joined U2 in 1976, when the band was still in its early stages. Over the years, he has played a key role in the group's evolution, contributing to their signature blend of rock, post-punk, and experimental music. With his soulful playing style and impeccable sense of groove, Adam has been an essential component of U2's sound for over four decades.
As of 2023, Adam Clayton's net worth is $410 million.
#9 – Jon Bon Jovi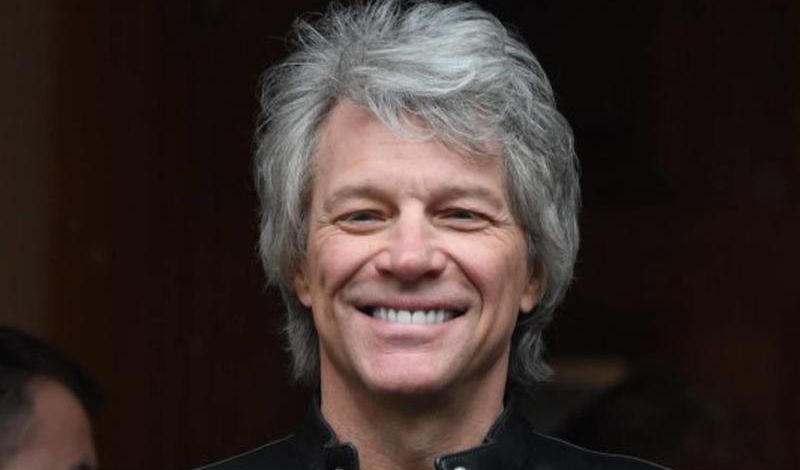 Net Worth: $410 Million
Jon Bon Jovi has been a member and founder of the Grammy Award-winning and self-titled rock band Bon Jovi. He earned countless successes throughout his career with his band.
Born John Francis Bongiovi Jr. in Perth Amboy, New Jersey in 1962, Jon first rose to fame in the 1980s as the lead singer of the band Bon Jovi. With hits like "Livin' on a Prayer," "Wanted Dead or Alive," and "Bad Medicine," the band became one of the most popular and successful acts of the decade, selling over 100 million records worldwide.
As of 2023, Jon Bon Jovi's net worth is $450 million, which answers the question of if Jon Bon Jovi is a billionaire. So no, he is not a billionaire.
#8 – Keith Richards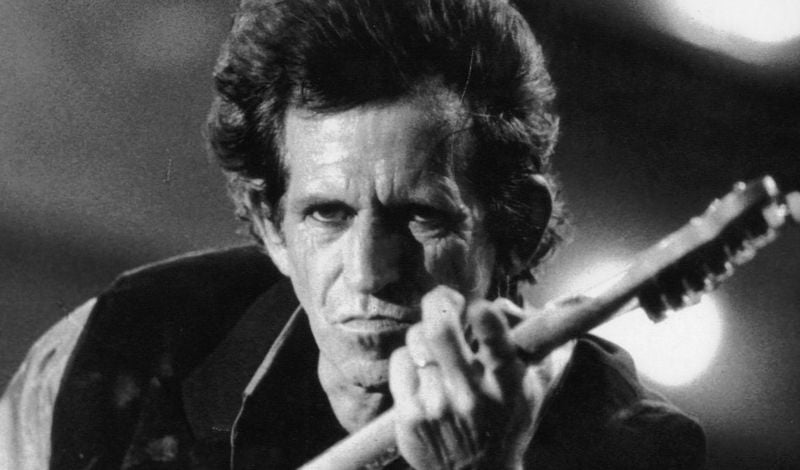 Net Worth: $500 Million
As the guitarist for The Rolling Stones, Keith Richards has been one of the most influential and iconic figures in the history of rock and roll. With his unmistakable riffs, bluesy licks, and devil-may-care attitude, Keith helped to define the sound and spirit of the genre. During his career with The Rolling Stones, Keith Richards achieved great success and was beloved by rock fans.
Keith's influence goes beyond his songwriting and guitar playing. He helped to pioneer the "riff-based" style of rock and roll, which has become a staple of the genre. His use of open tunings and his raw, bluesy approach to playing guitar have inspired countless musicians and helped to shape the sound of rock and roll.
Keith's influence extends to other areas of music as well. His work as a producer, songwriter, and collaborator has helped to push the boundaries of the genre and expand its reach. He has worked with artists as diverse as Aretha Franklin, Tom Waits, and Norah Jones, bringing his signature style and approach to a wide range of musical genres.
Keith Richards' net worth is $520 million today in 2023.
#7 – Mick Jagger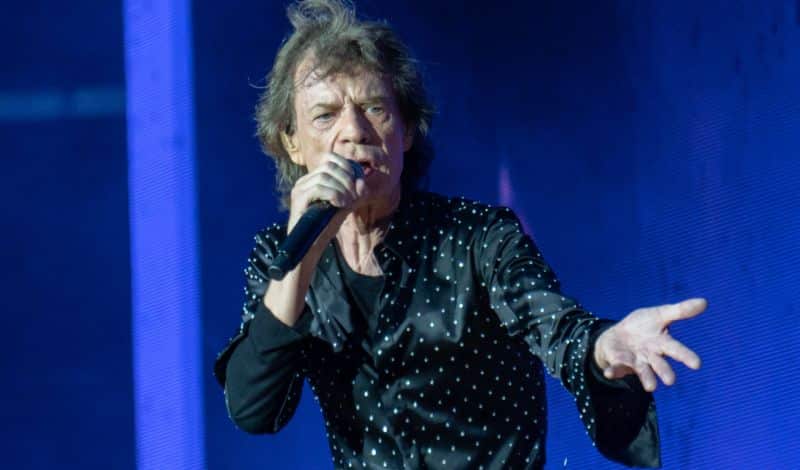 Net Worth: $520 Million
As the lead vocalist and frontman of the Rolling Stones, Mick Jagger is one of the most recognizable and influential figures in the history of rock and roll. With his distinctive voice, electrifying stage presence, and trademark dance moves, Mick helped to define the sound and style of the genre.
Throughout his career, Mick has been known for his energy, charisma, and showmanship. He has written or co-written many of the Rolling Stones' most iconic songs, including "Satisfaction," "Paint It Black," and "Gimme Shelter," and has collaborated with a wide range of artists across multiple genres.
As of today in 2023, Mick Jagger's net worth is $520 million.
#6 – Sting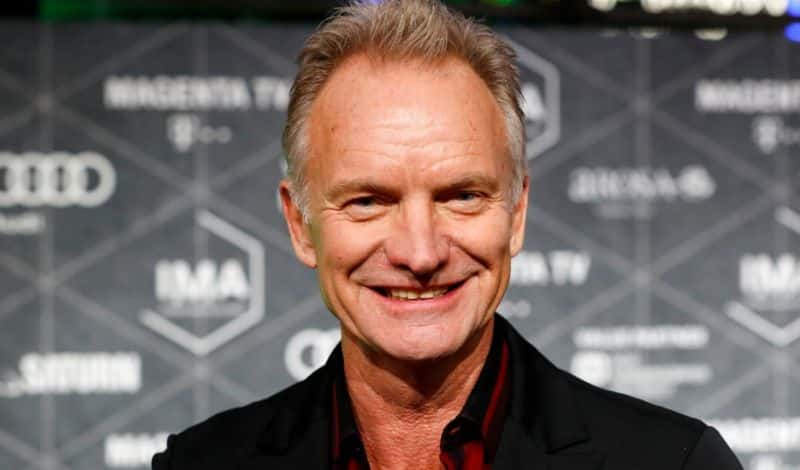 Net Worth: $550 Million
The Grammy award-winning musician Gordon Matthew Thomas Sumner, known as Sting, is an incredible musician who included elements of jazz, worldbeat, new-age, and rock in his music. He launched his solo career in 1985 just after he departed from the rock band the Police.
Sting's net worth is $550 million. This making him the 6th richest musician in the rock industry.
#5 – Elton John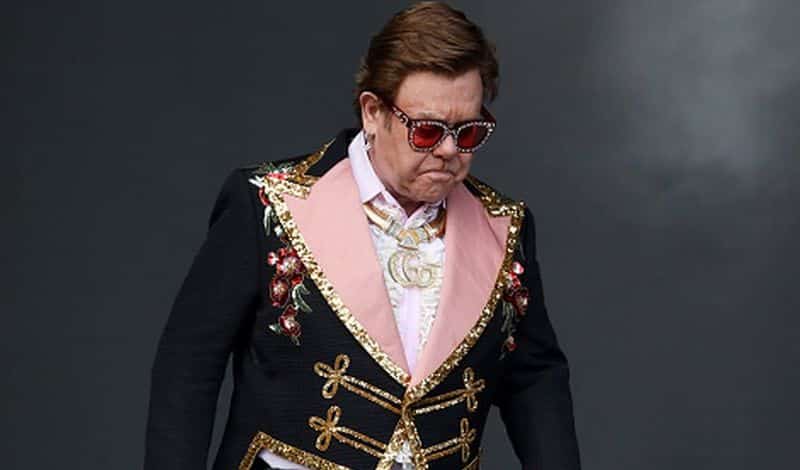 Net Worth: $550 Million
The English musician Elton John is known for his extraordinary solo career. He has sold over 300 million records worldwide.
As of 2023, Elton John's net worth is $550 million. He is the fifth richest rockstar in the world.
#4 – Bruce Springsteen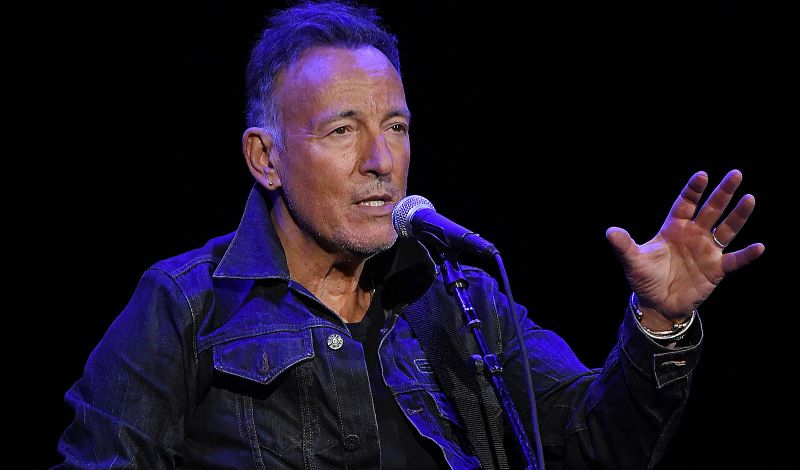 Net Worth: $650 Million
Bruce Springsteen is an American musician who came to prominence with his leading the American rock band, E Street Band. Throughout his solo career, Bruce's seven singles reached the top 10 of the Billboard Hot 100 list.
As of 2023, Bruce Springsteen's net worth is $650 million.
#3 – Jimmy Buffett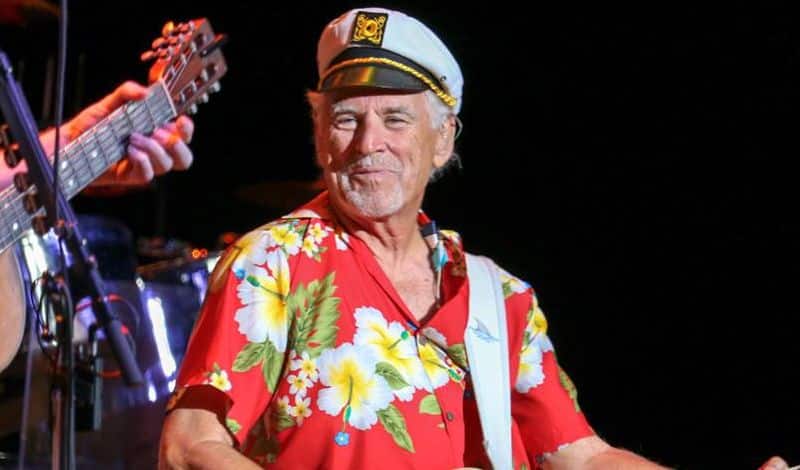 Net Worth: $730 Million
Jimmy Buffett is an American songwriter, actor, and businessman. He was born in Mississippi.
Jimmy Buffett's net worth is $730 million, making him 3rd richest musician worldwide.
#2 – Bono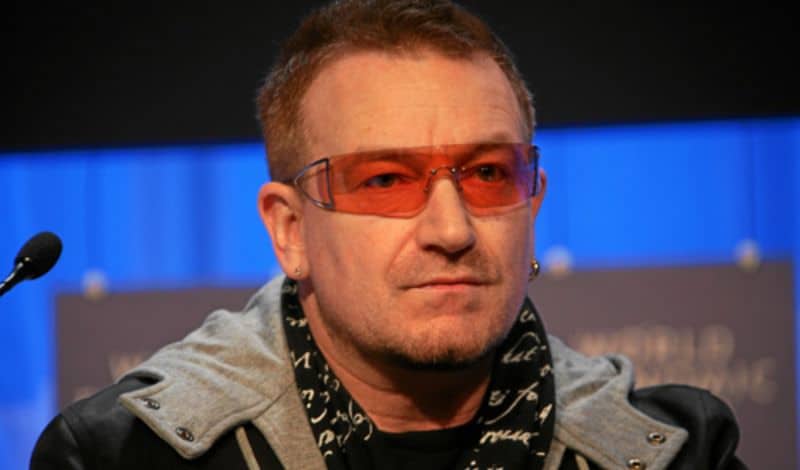 Net Worth: $800 Million
Bono, who is known for his career with the rock band U2, is an Irish activist, songwriter and musician.
Bono is the 2nd rock star just after 3rd Jimmy Buffett with a worth $800 million.
#1 – Paul McCartney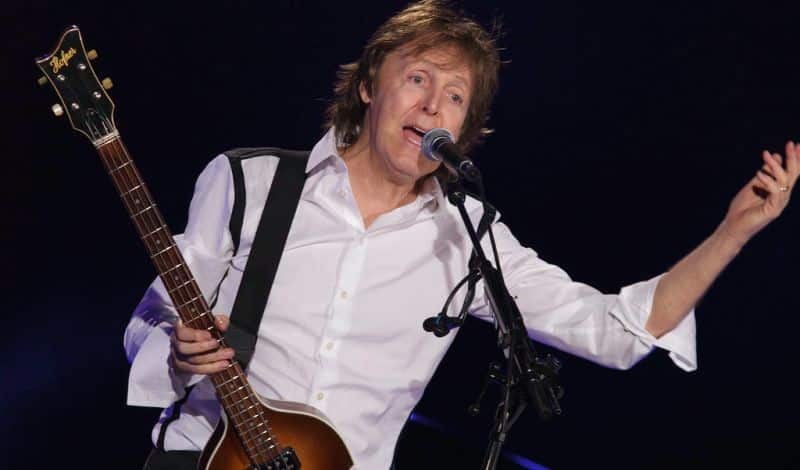 Net Worth: $1.3 Billion
Paul McCartney is an English musician who gained world success with his rock band The Beatles. Besides his releases with The Beatles, Paul McCartney made great works in his solo career and achieved countless successes.
At press time, Paul McCartney has 18 as a solo musician. 1970's McCartney was his first release in his solo career, his most recent and eighteenth studio album was McCartney III, released in 2020.
Paul McCartney is the richest rock star in the world. Today 2023, his net worth is $1.3 billion. So, if you ask who is the richest rockstar in the world, it is Paul McCartney with $1.3 billion.
What Is The Source Of The Wealth Of Paul McCartney?
We've already known that Paul McCartney is the richest rockstar in the world, with $1.3 billion net worth. So, what is the source of the wealth of Paul McCartney? How is he so rich? Let's dive in his income and how he has earned his wealth over the years and became the richest rockstar in the world.
That is a fact that Paul McCartney was a key member of The Beatles throughout its existence. At the time, he wrote dozens of great songs for the band, including Yesterday, Blackbird, And I Love Her, Let It Be, I Saw Her Standing There, and Eleanor Rigby. Moreover, The Beatles sold over 600 million copies worldwide, and McCartney's contributions made the band reach worldwide success.
Paul McCartney's invested his money wisely since he started making money and has a reasonably frugal lifestyle. He re-invested what he earned from music in music, and thus he added money to his money. He didn't waste his assets. He lived a frugal and modest life because he had gone through quite difficult times in his life before music, as he was the child of a working-class family.
Of course, he has expensive houses, but he has no full-time servants; he only has a part-time housekeeper. In fact, he is spotless, and his wife once said he often tidies up the house before the housekeeper arrives.
So, is Paul McCartney a billionaire? Yes, he is a billionaire with a $1.3 billion net worth.
The Top 15 Richest Rockstars In The World
Anni-Frid Lyngstad
Roger Waters
The Edge
Ringo Starr
Gene Simmons
Adam Clayton
Jon Bon Jovi
Keith Richards
Mick Jagger
Sting
Elton John
Bruce Springsteen
Jimmy Buffett
Bono
Paul McCartney