Ted Nugent Officially Announces: "I Was Tested Positive For COVID-19"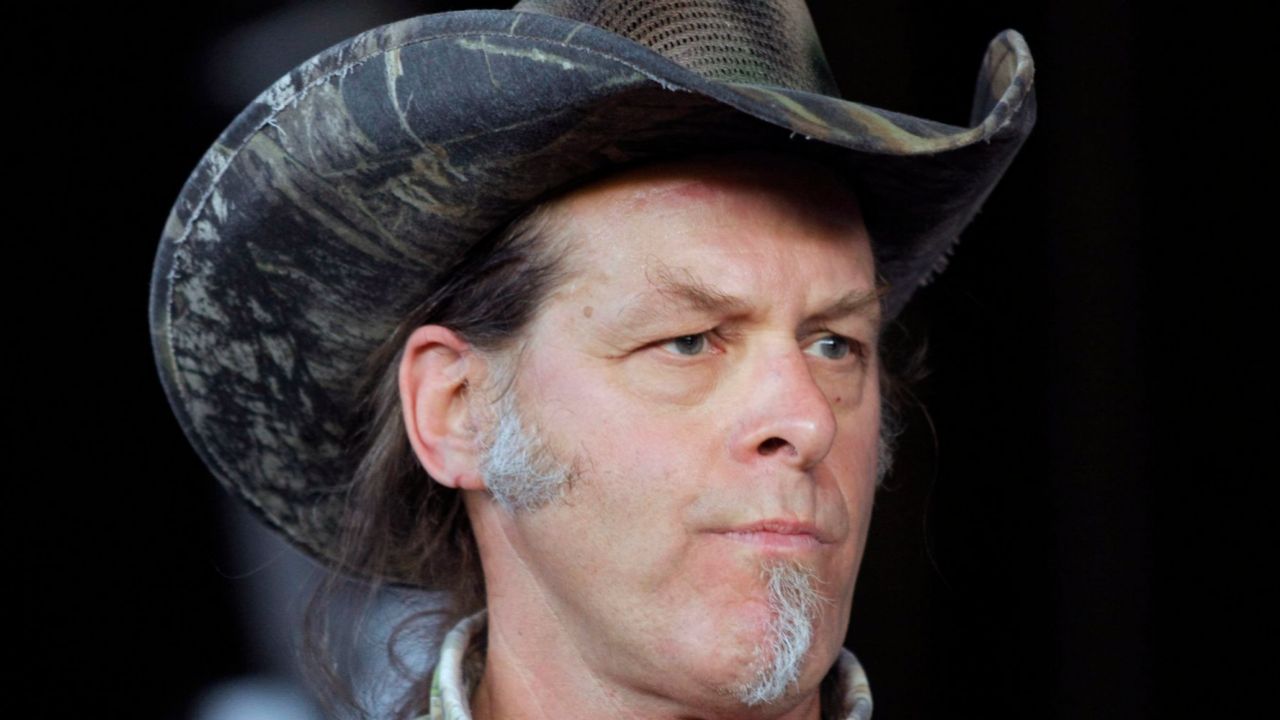 The American singer and pro-gun political activist, Ted Nugent, has recently announced that he was tested positive for COVID-19.
The outspoken has announced the news with his followers by using his Facebook account's live stream. Earlier today, on April 19, Ted Nugent devastated his fans with the announcement.
He Says He Thought He Was Dying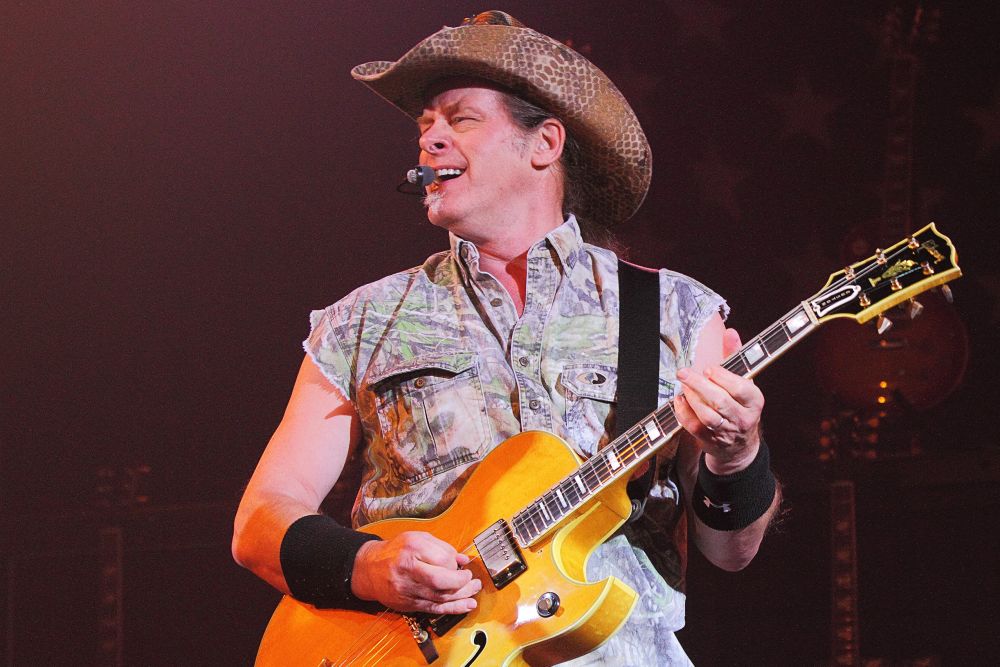 Opening up about his diagnosis, Ted Nugent made some shocking comments about it. According to the 72-year-old musician, he thought he was dying. Also, he informed people about his current state of health and stated that he has got a stuffed on his body aches.
"I've got an announcement to make," says Ted Nugent. "Everybody told me that I should not announce this.
"I have had flu symptoms for the last ten days. I thought I was dying. Just a clusterfuck.
"I was tested positive today. I got the Chinese shit. I've got a stuffed up head, body aches. My God, what a pain in the ass. I literally could hardly crawl out of bed the last few days… So I was officially tested positive for COVID-19 today."
Nugent States He Will Beat The Virus
Later on Monday, April 19, Ted Nugent has appeared to give more details about his current state of health and his battle against COVID-19. Nugent told "Spirit Campfire" that he will beat the virus with willpower.
"I've been around a long time, and it's been quite an adventure," Nugent admits. "But I have never been so sick in all my life… I could barely crawl out of bed. And I'm not looking for sympathy; I'm just trying to share a medical emergency during a global medical emergency, and what the Nugent tribe, what this guitar player is doing to counterpunch a COVID-19 positive test this afternoon. And it's gonna be willpower."
Ted Claims It's Human-Made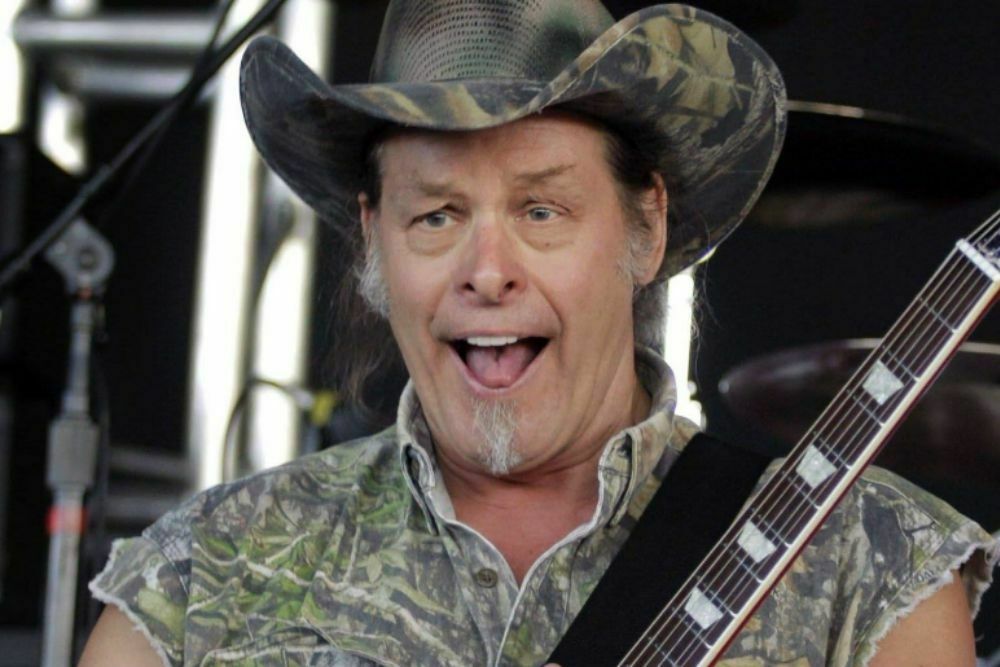 Past June, Nugent has updated his official Facebook account to talk about COVID-19. He made some remarkable comments about it and claimed that it's human-made.
"THINK ABOUT THIS FOR A SECOND IF YOU AREN'T CLOSED MINDED or if you even still have a functioning mind," says Ted.
"Create a VIRUS to scare people. Place them in quarantine. Count the number of dead every second of every day in every news headline. Close all businesses. 40,000,000 out of jobs. Peak unemployment. Remove entertainment: parks, gyms, bars, restaurants, sports. No dating. No touching. Mask people. Dehumanize them. Close temples and churches. Create a vacuum. Let depression and anxiety and desperation set in."
"THEN… ignite hatred and civil war. Civil unrest. Empty the prisons because of the virus and fill the streets with criminals. Send in Antifa to vandalize property as if they are freedom fighters. Undermine the law. Loot. Attack law enforcement, but tell government to order a stand-down. We are all being baited by adversarial governments who want to destroy America – China, Iran, Russia. And, in an election year, have Democrats blame all of it on the President. Can't take America in a war, destroy it from within.
"We are being conditioned, manipulated, and programmed by multiple agendas as never before…..time to DO OUR OWN RESEARCH and MAKE UP OUR OWN MINDS rather than eating everything being spoon-fed to us! LEFTIST MEDIA is nothing more than PROPAGANDA and its working to dismantle the constitution and destroy this country!"