Kirk Hammett, Tom Morello and Scott Ian Reunites On The Set of New Netflix Film 'Metal Lords'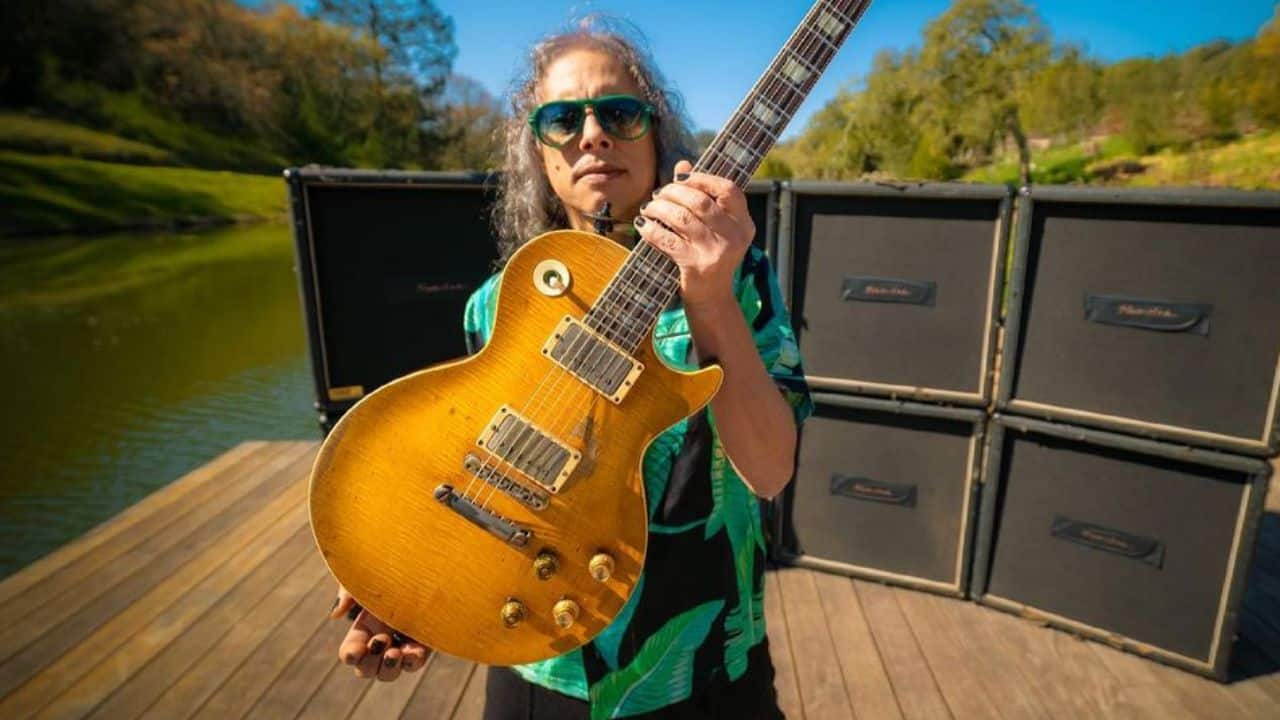 Metallica lead guitarist Kirk Hammett, who joined the crew in 1983, took to his Instagram page to reveal one of the epic photos all time and sent a pose with Tom Morello and Scott Ian from the set of new Netflix film, Metal Lords.
As some of you might know, Tom Morello is the executive music producer of the upcoming Netflix film Metal Lords.
Recently, Kirk Hammett and Scott Ian joined Tom Morello on the set and chatted about past days. Kirk Hammett has taken a selfie to immortalize the moment.
In the photo, Tom Morello was alongside Kirk Hammett. On the left, Scott Ian was posing alongside D.B. Weiss, who is the producer of the movie. They both looked very happy.
Revealing the photo, Kirk Hammett thanked the producer of the movie for the experience. He also stated that they had a great time on the set with Tom Morello and Scott Ian.
"On the set of Metal Lords with my bros Scott Ian, D.B. Weiss and Tom Morello," Hammett says. "We had a great time hanging today and talking story, thanks again Dan for the amazing experience !!! #metallords @netflixfilm."
In the comments of the post, Kirk Hammett's smiley attracted huge attention from the followers of him. A couple of them have also commented to say that the people in the photo are the bests.
You can see the photo below.