Twisted Sister's Dee Snider Recalls A Phone Call KISS's Gene Simmons Yelled At Him Angrily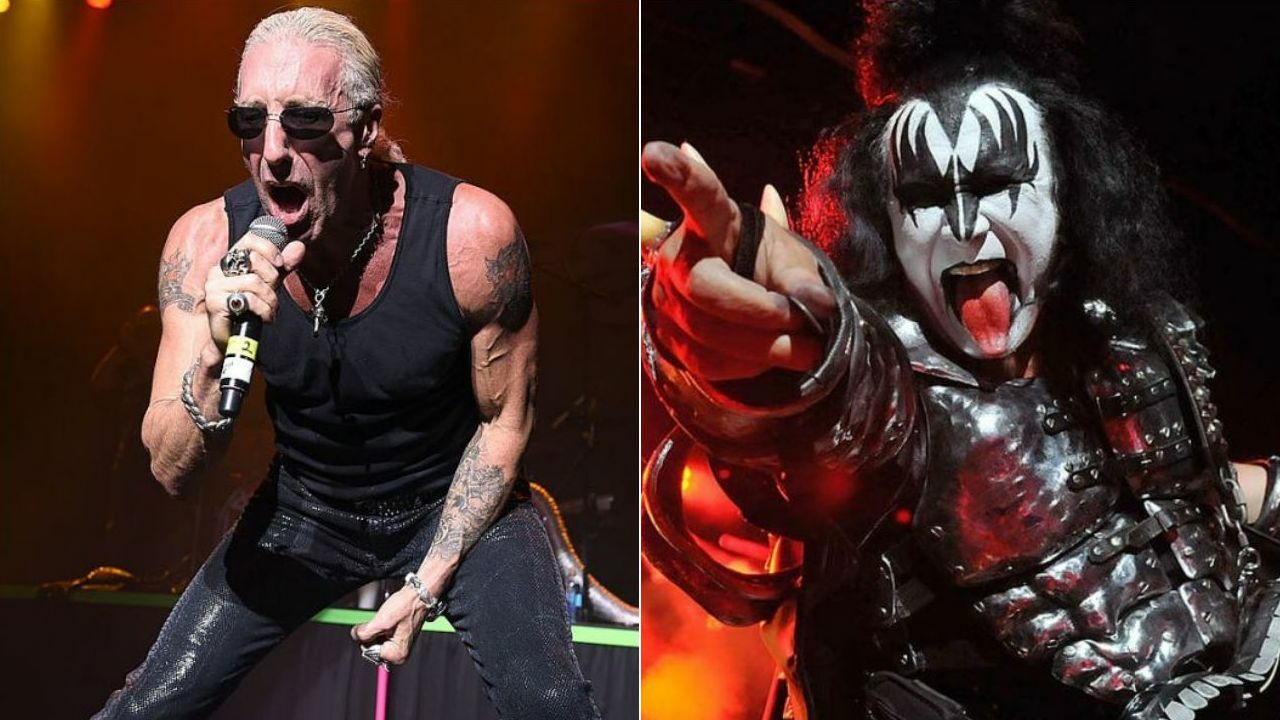 In a new interview with Louder Sound, Twisted Sister frontman Dee Snider has recalled his weird phone call with KISS bassist Gene Simmons and revealed how he yelled at him angrily.
Dee Snider is known for being the lead singer and frontman of the heavy metal band Twisted Sister in the past. Debuted with the band's 1982's Under The Blade, Snider had released six studio albums throughout his Twisted Sister tenure, which means he performed in the entire studio albums of the band.
Dee Snider has also known for his huge solo career. When the musician released his debut album in 2000, titled Never Let the Bastards Wear You Down, Dee Snider's fifth and latest solo studio effort was released on July 30, 2021, titled Leave A Scar.
On the other hand, Gene Simmons is the bassist and co-founder of the rock band KISS. Performing in the entire albums of the band, KISS had debuted its self-titled album in 1974. The band's latest album was released in 2012, titled Monster.
Dee Snider, who slammed Gene Simmons in early August after his rock is dead claims, has recalled a weird phone call he made with the rock musician. Firstly he remembered the time he chatted with Gene Simmons during his radio show and said he is not a KISS fanatic.
"I host a radio show in America, and Simmons was my guest," he says. "He gave me his card and said, 'Dee, here's my phone number. Give me a call some time.'
" I'm not a Kiss fanatic but certainly I bought my fair share of their early records. I give Kiss massive respect.
"Gene, along with Ted Nugent and myself, is one of the few rock stars to go, 'No drugs, no alcohol, ever.'"
Dee Snider Says Gene Simmons Yelled At Him Angrily
The musician continued by saying that Gene Simmons gave him his card after their radio show. Later then, Snider remembered what Simmons told him when he called him after a while. According to him, Simmons yelled at him angrily.
"It's surely no coincidence that we're three of the most rational, intelligent people you'll ever meet, and still with ongoing careers of some sort beyond music," Snider continues.
"A few months later, I decided to give Simmons a call. 'Gene! Dee Snider!' Long pause. Then he said, angrily, 'How the hell did you get this number?!' I replied, 'You gave it to me. Do you want me to hang up?'
"That was when I got the idea that we weren't going to be best buddies."
Back in this past August, Dee Snider had said about Gene Simmons that he is a self-absorbed person because he argues rock and roll is dead.
"Look, these people who say 'rock and roll is dead' are self-absorbed, self-centered," Snider says. "The statement is self-serving. It's this, 'I'm taking my ball and I'm going home, because if it can't be my way, it doesn't exist.'
"And because it's changed and it's mutated, which it has changed and mutated; it is not the same thing.
"And if they opened their ears, they opened their eyes, they got out of their damn mansions and went to a smaller venue or a festival that plays newer stuff, they would know this is not their heavy metal rock and roll anymore. It has changed dramatically."