Nikki Sixx Discusses The New Album Possibility Of Mötley Crüe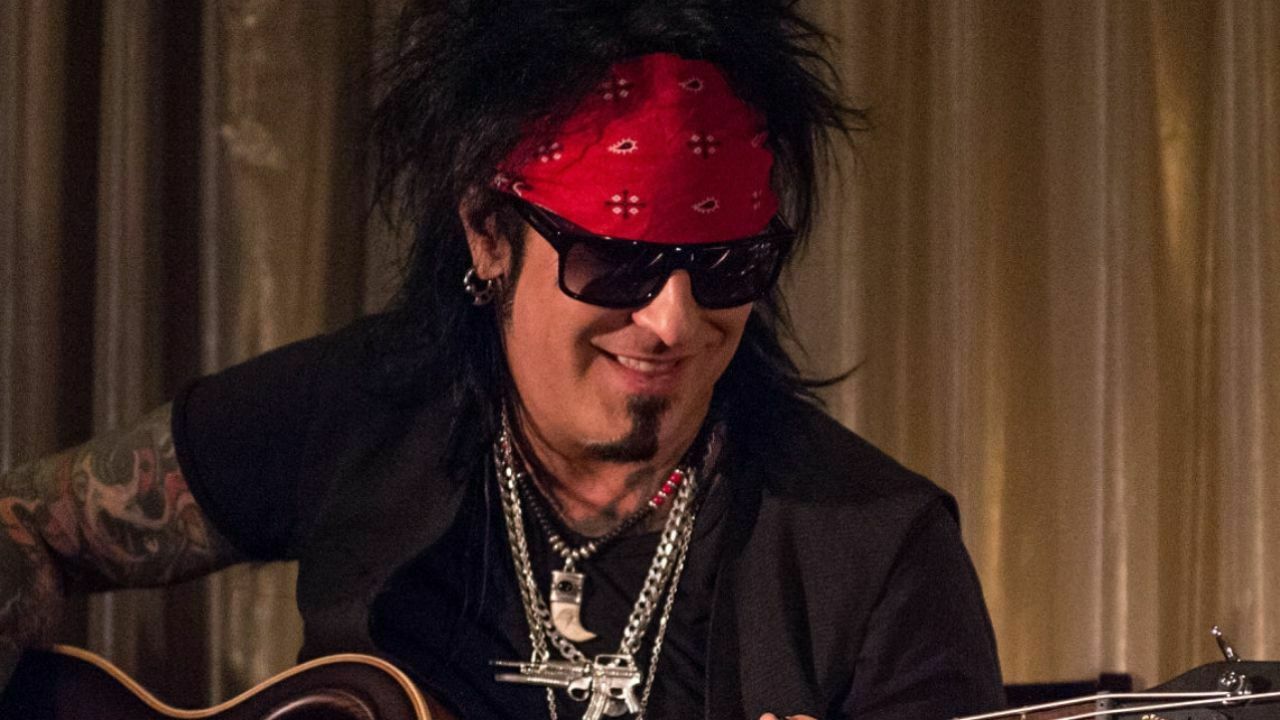 In a new interview with Trunk Nation L.A. Invasion, Mötley Crüe bassist Nikki Sixx has discussed his band's future plans and stated that he would love to make new music with them.
The musician, radio host, photographer, author, and fashion designer Nikki Sixx is known for his bass career with his heavy metal band Mötley Crüe. Throughout his career with Mötley Crüe, Nikki Sixx appeared in the entire albums of the band. Debuting in 1981 with Too Fast For Love, Nikki Sixx released his ninth and final album with Mötley Crüe in 2008, titled Saints Of Los Angeles.
Outside of his Crüe career, Nikki Sixx has a huge solo career and side project, Sixx: A.M. He released five studio albums with his side project. Also, the three-time bestselling author Nikki Sixx has released a new book on October 19, 2021, named The First 21: How I Became Nikki Sixx.
However, during his recent interview, Sixx has discussed his band Mötley Crüe's future plans. When asked if the band thinks to add additional dates for their postponed Stadium Tour, Sixx spoke uncertainly.
"I know we're gonna tour next year, and that's gonna take us from June 19th to sometime in September," Sixx answered. "And then winter sets in, and we're in America, so there's nowhere else to play — unless we can go to other countries where it's summertime or spring or fall there.
"But what's gonna happen with COVID? So I don't know right now. I do know what's happening in America. I don't know what's going on in Europe or South America or Mexico or Australia or New Zealand."
Nikki Would Love To Make New Music With Mötley Crüe
Elsewhere in the interview, the musician was asked whether he wants to make new music with his band Mötley Crüe. Although previously said that he's not gonna make a decade-togetherness with the band, Sixx now stated that he wants to make new music with Mötley Crüe.
"I would love to make some music with the guys again," Sixx says. "I would love to get really simple and really raw and really dirty.
"And that's something I'm inspired by now, whether – it might be a new band or stuff I'm listening to and the simplicity of 'Black Dog', and you listen to that, and you're, like, 'Man…'
"Some of the stuff that's out right now is so good but it's also so overproduced. I don't feel that when I listen to any genre music or just in the rock world, Black Sabbath had the same kick-drum sound as Led Zeppelin, the same kick-drum sound as Aerosmith, the same guitar sound – they all had the same guitar sound.
"It bothers me that so much stuff sounds the same, yet it's also really good — really good hooks, really aggressive, really exciting."
Later then, Nikki Sixx praised the rock band Greta Van Fleet and said he loves to hear their music.
"And so when I hear some younger bands — like, people will throw on Greta Van Fleet, for example," Sixx continues.
"What everybody liked about that is it was just simple and raw and passionate, that first EP."