Joe Satriani Reveals The Time He Realized They Were A Money Laundering Scam Band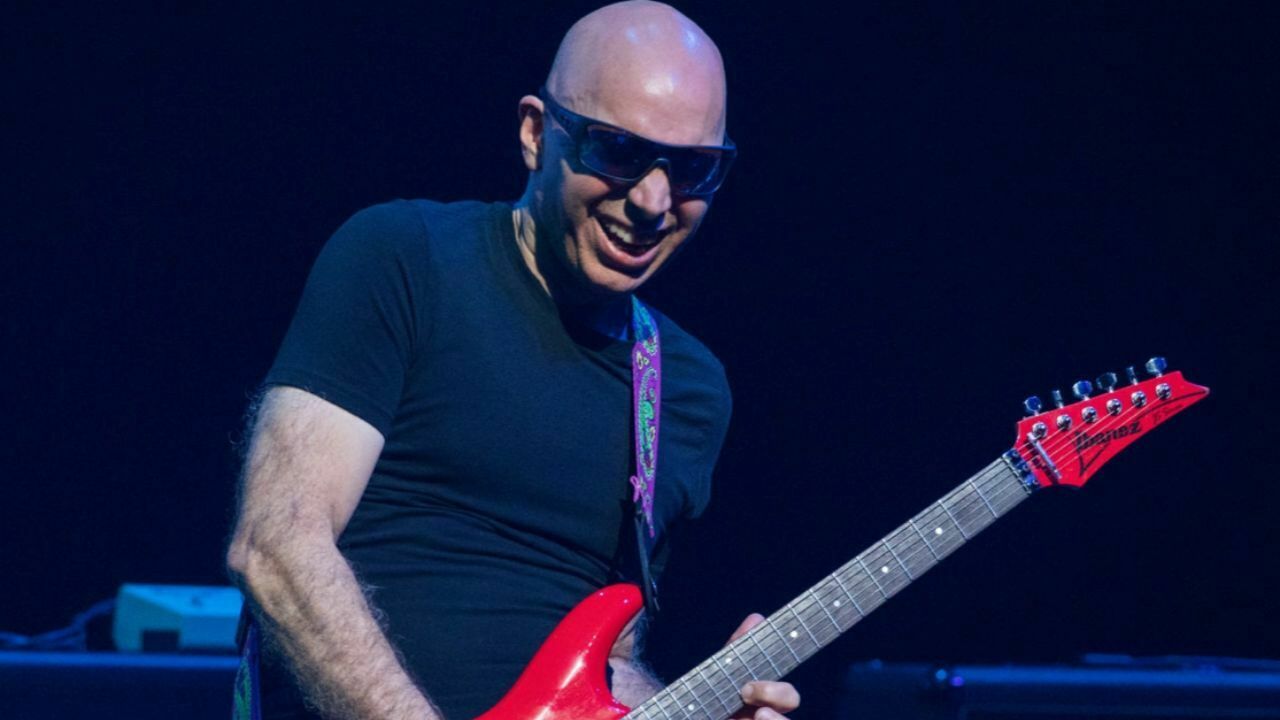 In a new appearance on Louder Sound, the American guitarist Joe Satriani looked back on beginning his musical career and recalled the time he realized they were the band for a money laundering scam.
The 15-time Grammy Award nominee Joe Satriani is the bestselling instrumental rock guitarist of all time. At the beginning of his career, the guitarist worked with famous musicians such as Kirk Hammett, Alex Skolnick, Steve Vai, Charlie Hunter, Andy Timmons, and many more.
In the past, the musician had performed alongside Mick Jagger as a lead guitarist for the musician's solo tour. On the other hand, he had toured Deep Purple in November 1993, shortly after Ritchie Blackmore parted ways with the band.
During his ongoing career, Joe Satriani has released seventeen solo studio albums. Debuted in 1986 with his Not Of This Earth, Satriani released his latest and seventeenth solo studio album on April 10, 2020, named Shapeshifting.
However, spending more than four decades in the rock and roll community, Satriani was found himself in many interesting situations. During his very first years, the guitarist started his career in bars in New York. There was a moment that he realized they were the house band for a money-laundering scam, and it was a little bit scary.
"I started playing in bars around New York when I was 16 years-old, and I signed up with a local booking agent when I was 18," Satriani recalls. "He and his friends were straight out of mafia movie typecasting, and if it hadn't been so scary it was kinda comical. It was the underbelly of the music business and you didn't ask questions.
"We rehearsed at a club in Long Island which no-one ever came to, but at the end of every night we'd hear the sound of hundreds of bottles of booze being smashed, and I realised that we were the house band for a money laundering scam.
"My agent eventually went to jail and I started thinking, "I need to find a new gig!"
Joe Satriani Reveals Remarkable Words On Drugs And Alcohol
Elsewhere in the interview, the musician adviced people about using drugs and alcohol. Saying that he is lucky to not use drugs and alcohol, Satriani revealed a remarkable conversation he made about using drugs and alcohol.
"I consider myself extremely lucky that alcohol or drugs never agreed with me," Satriani continued. "People have laughed at me for being so straight, but from early on, the 'rock 'n' roll' lifestyle that I saw promoted looked like a path to an early grave.
"I've been around so many people who thought that getting wasted was the coolest thing ever… and now most of them aren't with us anymore.
"If you try something and your body likes it, you're kinda screwed.
"I remember asking a guy once if he'd ever tried heroin and he said, 'No, because I'm afraid I might like it too much… and I'm afraid it might like me.' That made so much sense to me. "
Joe Satriani has also praised Jimi Hendrix and mentioned his playing.
"When you first pick up a guitar it's easy to be daunted by the incredible musicians who've come before you," he said.
"To this day, when I listen to Jimi Hendrix, it's easy to be overwhelmed by the sheer beauty of his playing, and wonder why I even bother. But that's not how music works."