Randy Blythe Reacts To Gene Simmons' Dissing His Vocals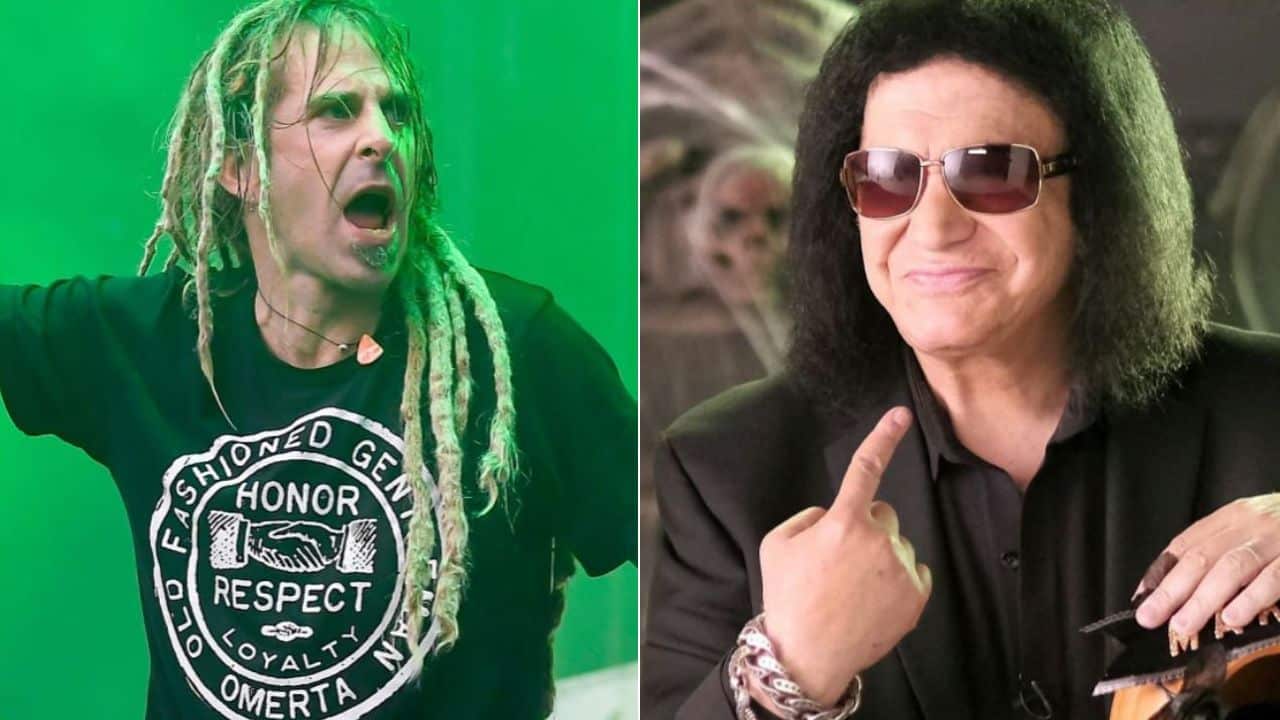 Lamb of God singer Randy Blythe reacted to KISS frontman Gene Simmons' dissing his vocals in Lamb of God's 512 song. Randy admitted that it gave him pleasure because he is a huge fan of Gene Simmons.
KISS always has a different view in the rock community because of their stage performances, dresses, and of course, extraordinary makeup. Formed in 1973 by the band's original line-up consisting of Paul Stanley, Gene Simmons, Ace Frehley, and Peter Criss, they are considered one of the pioneers of the rock genre. Even though they are preparing to continue its farewell trek, End Of The Road, KISS has a pretty big place in rock.
The frontman, bassist and co-founder of the band, Gene Simmons, is one of those masters in music. Inspiring numerous musicians since his existence in rock, Simmons contributed to rock's evolution and growing up. Although he is known for his huge career with KISS, Gene Simmons also has two different solo efforts. When he debuted in 1978 with his self-titled Gene Simmons, the musician released his second and latest album in 2004, named Asshole.
One of those musicians Gene Simmons inspired was Lamb of God singer Randy Blythe. Back in the day, there was a moment Gene Simmons commented about the music played by the musician he inspired, Randy Blythe. At the time, a Lamb of God song 512 was played to Gene Simmons where he thought Randy Blythe was only screaming and the band would be great without him.
During a recent episode of Eddie Trunk Podcast, Randy Blythe detailed those comments made by Gene Simmons. At first, he started with his love for Gene Simmons, KISS and their song I Was Made For Loving You. Explaining why he loved Gene Simmons, Blythe said he was dark, and that was why he loved him.
"I really liked that song," Blythe said. "Every Halloween… I would always get my faced painted like Gene Simmons, 'cuz you know I thought he was the coolest. Because he was dark and spitfire and spit blood and he was a demon and all that shit. So I thought that was the raddest."
Randy Blythe Explains Why He Loved Gene Simmons' Dissing His Vocals
And then, Lamb of God singer mentioned the time to be dissed by Gene Simmons. Saying that dissing by his idol Gene Simmons was hilarious, Blythe added that he felt happy when he heard Gene saying love words about him, even though Gene said Lamb of God would be great without his screaming.
"And then years later, which I thought [it] was just hilarious, Gene did one of these radio shows where they played [him] a few seconds of a song or a band he hasn't heard and then [he was] asked [about] his opinion" Randy continues.
"They played Gene a Lamb of God song and [he] was like, 'Well, the music… they are obviously very talented I like the song, but, and I'm not saying I'm a talented singer or anything but… I cannot understand anything that guy [addressing Randy Blythe] is saying. It's not my cup of tea, so I think that band would be great if [they] didn't just have that screaming guy…' and I just loved it.
"I was like this is hilarious, because I used to dress up as this guy for Halloween when I was 7 years old, and there he is dissing my vocals.
"It gave me much more pleasure [than] if he had said, 'I just love this vocalist,' I just thought it was hilarious that he was dissing me. I just thought it was awesome."
Back this past September, Gene Simmons had claimed that rock is dead. Blaming fans as the reason of that, Simmons had added that said the situation would not change if they continue to download and file-share for free.
"It's about the fans who continue to download and file-share for free, so new bands can't earn a living," Gene says.
"That's the main thing, that we should reach out, we should send a message to fans, 'Please, go and support your favorite new band, please. Don't do it for free, support them, so they can devote time to their art.'
"Because, between 1958 and 1988 – that's 30 years – we had The Beatles, and Elvis, and Hendrix, and Madonna, and AC/DC, and Motown, all this music that's iconic. You want to put KISS in there, fine… And Prince, and all that stuff.
"From 1988 until today is more than 30 years, that's about the time Napster started, who's the new Beatles? Where's Elvis?
"Foo Fighters, one of my favorite bands… Dave Grohl, amazing. That's an old, grandpa band, they've been around almost 25 years. So, where are The Beatles, where's Elvis? You can't because the talent is out there, but they can't survive."