Behemoth Announces New 'Leather Wallet'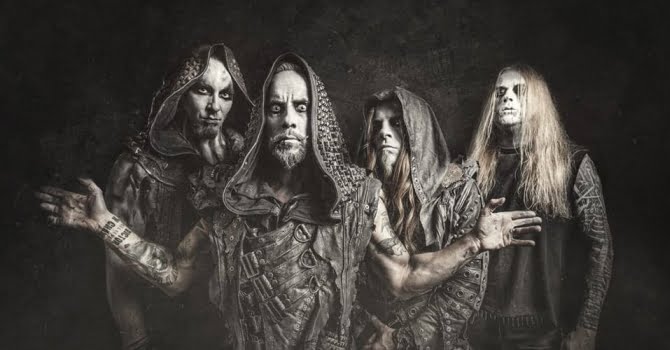 Polish extreme metal band Behemoth recently announced new Behemoth 'New Aeon Musick' Wallet. The band shared the announcement on their official Instagram account.
"Our Official Behemoth Band Merch has premiered something extraordinary today. A fully hand-made, big, leather wallet, with chain eyelet and RFID protection. Each piece has been hand made especially for us in Poland – starting from cutting of the leather, through stitching to embossing the logo. It's a massive one, with 2 bills compartments, lots of space for coins and 7 slots for credit cards. They are being made upon request in a preorder mode which starts now, lasts for one week and then production takes approx 2 weeks so the first batch should be ready to dispatch in mid-November! Shipping worldwide!"
READ: BEHEMOTH TO HEADLINE BLOODSTOCK OPEN AIR 2020
Each wallet has been hand-embossed with Behemoth 'New Aeon Musick' logo on the front and Behemoth logo inside. It has an eyelet for the chain. The wallet has 2 note compartments, coin purse with a zipper and place for 7 credit cards. Size of a folded wallet is 18 x 9 cm / 7.1 x 3.5 in and the thickness is 1.5 cm / 0.6 in.
Click here for pre-order.