Jeff Beck Has Died At Age 78, Here's Cause Of Death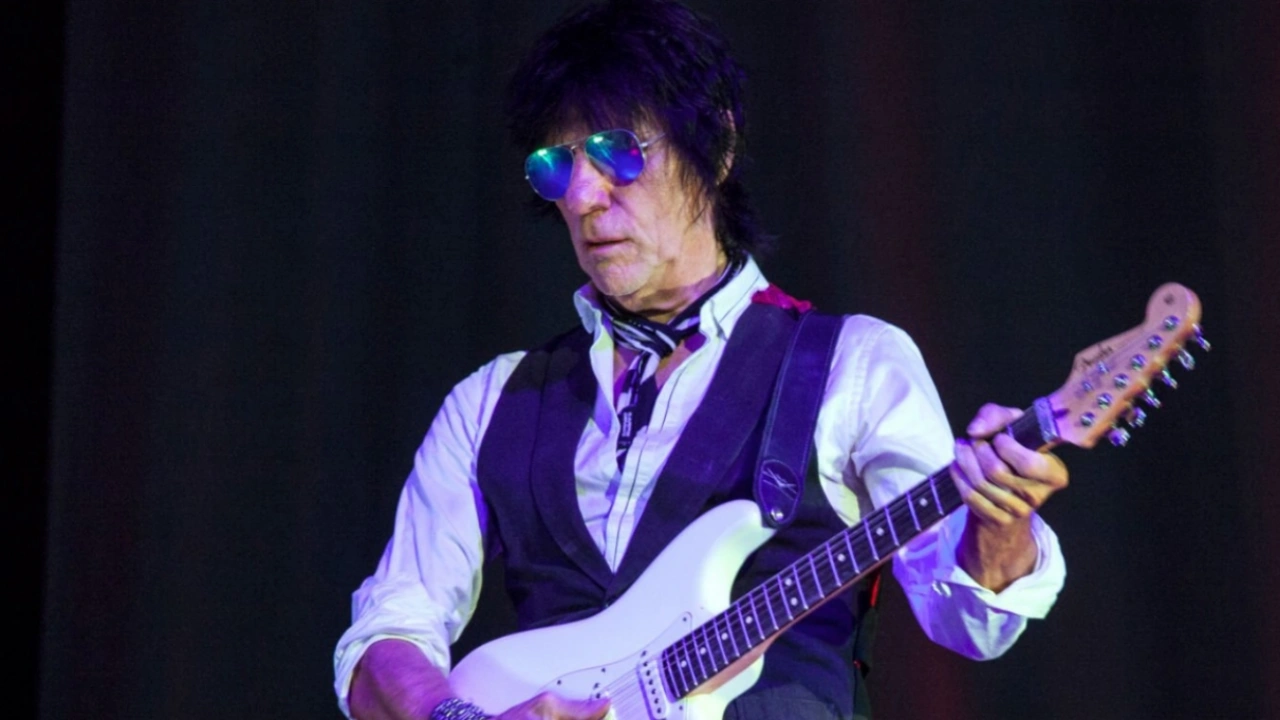 The guitar legend Jeff Beck, who made people love the guitar sound during the 1960s, reportedly died at the age of 78. His publicist confirmed the saddened news with the message shared on social. In the message, the cause related to Jeff Beck's death has also been revealed.
Jeff Beck is known for fronting his own band Jeff Beck Group, as well as he was part of the Yardbirds and Beck, Bogert & Appice. He always tried to develop himself by playing guitars and focused on innovative sounds. Having been considered one of the most influential guitarists of all time, Beck was the guitar player that received Grammy Award for Best Rock Instrumental Performance six times. He was also honored by getting inducted into the Rock and Roll Hall of Fame twice: as a solo musician in 2009 and as a part of the Yardbirds in 1992.
Jeff Beck made one of his most recent appearances on SiriusXM's Underground Garage, where he and Johnny Depp discussed the actor's refusing to do a blues album with the guitarist. In the interview, he looked quite healthy, happy, and fit.
However, the saddening news shocked the rock world as it came suddenly. His lovers and fans were devastated after they saw Beck die. In the message shared through the musician's social media accounts, there was information about Jeff Beck's cause of death. You can find the message below:
"On behalf of his family, it is with deep and profound sadness that we share the news of Jeff Beck's passing. After suddenly contracting bacterial meningitis, he peacefully passed away yesterday. His family ask for privacy while they process this tremendous loss."
Rockers Pays Tribute To Jeff Beck
Tony Iommi was one of those artists who was shocked to lose Beck. He paid his tribute to Jeff Beck by sending a few words through his Twitter account, revealing his friendship and sending heartwarming words for the late guitarist's talent.
"I was totally shocked to hear the very sad news of Jeff Beck's passing," he said. "Jeff was such a nice person and an outstanding iconic, genius guitar player – there will never be another Jeff Beck. His playing was very special & distinctively brilliant! He will be missed. RIP Jeff -Tony."
KISS bassist Gene Simmons was also there to mourn Jeff Beck. He shared a black-and-white photo of the musician on his Twitter page. According to him, no one ever played guitar like the late guitar legend.
"Heartbreaking news to report the late, great Jeff Back has sadly passed," Simmons said. "No one played guitar like Jeff. Please get ahold of the first two Jeff Beck Group albums and behold greatness. RIP."
The Rolling Stones' Mick Jagger sent a video that featured himself and Beck while they were performing side by side on the stage. In the video, Beck was doing his thing and Jagger was clapping him in the far part of the scene. He stated that Jeff Beck was the greatest guitarist in the world.
"With the death of Jeff Beck we have lost a wonderful man and one of the greatest guitar players in the world," Jagger tweets. "We will all miss him so much."
Geezer Butler praised the late guitarist, saying that he was unique. He also added a photo of the guitar legend where he was standing on stage and looking at the audience.
"Shocked to hear of the sudden death of Jeff Beck," he said. "Truly one of the greats. First time I saw him was in 1966 with the Yardbirds. Brilliant, unique guitarist. RIP."
Led Zeppelin guitarist Jimmy Page was also one who paid tribute to the musician. Touching on his technique, Jimmy stated that he was "unique," adding he would miss him forever.
"The six stringed Warrior is no longer here for us to admire the spell he could weave around our mortal emotions," Page tweets. "Jeff could channel music from the ethereal.
"His technique unique. His imaginations apparently limitless. Jeff I will miss you along with your millions of fans. Jeff Beck Rest in Peace."