Queen's Brian May: "I Nearly Lost My Life, I'm Gonna Be IRON MAN Soon"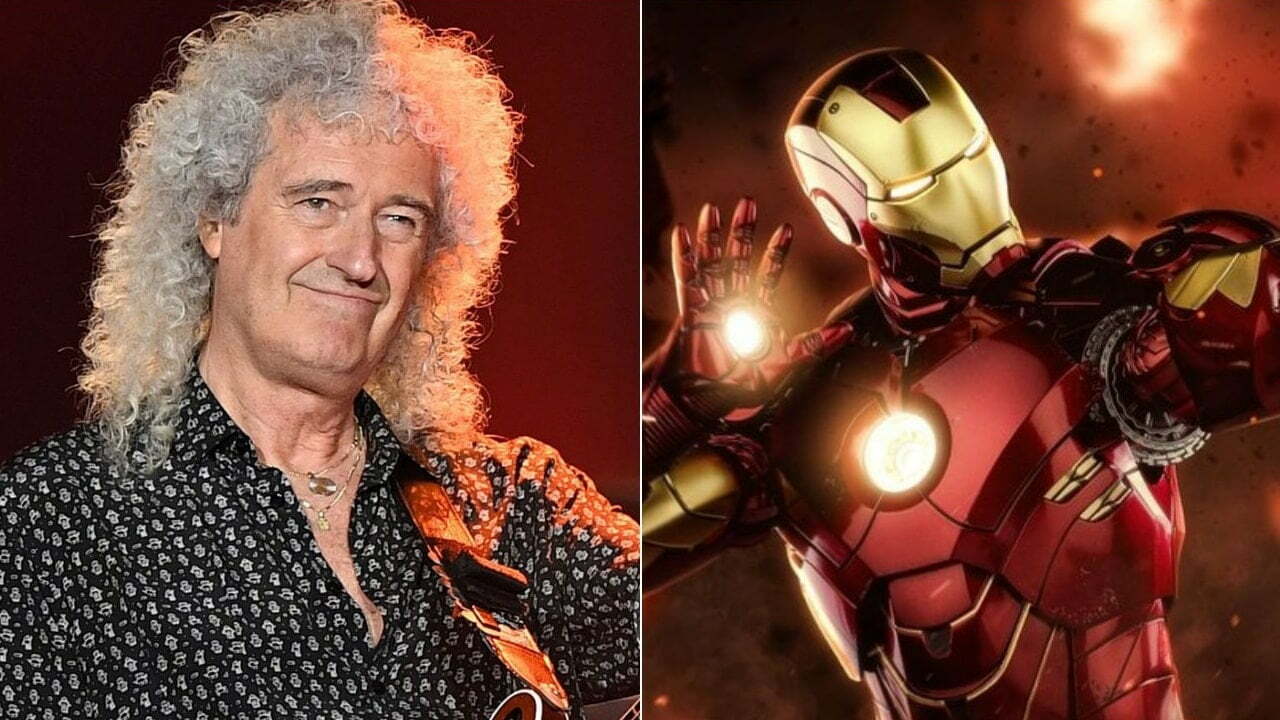 The 50-year rock band Queen guitarist Brian May, who struggles with difficult health issues for a long time, was guested to Good Morning Britain and informed fans about his current state of health by touching his small heart-attack and stomach hemorrhage.
As many of you may remember, Queen guitarist struggles the serious health issues for almost a year and trying to recover himself. Firstly, he has injured himself while gardening in his backyard. Following, Brian May announced that he suffered a small heart attack and that it devastated him. Although he thinks at the time that it was a small heart attack, Brian May admitted that he was "shocked" when the doctors said he needed heart surgery.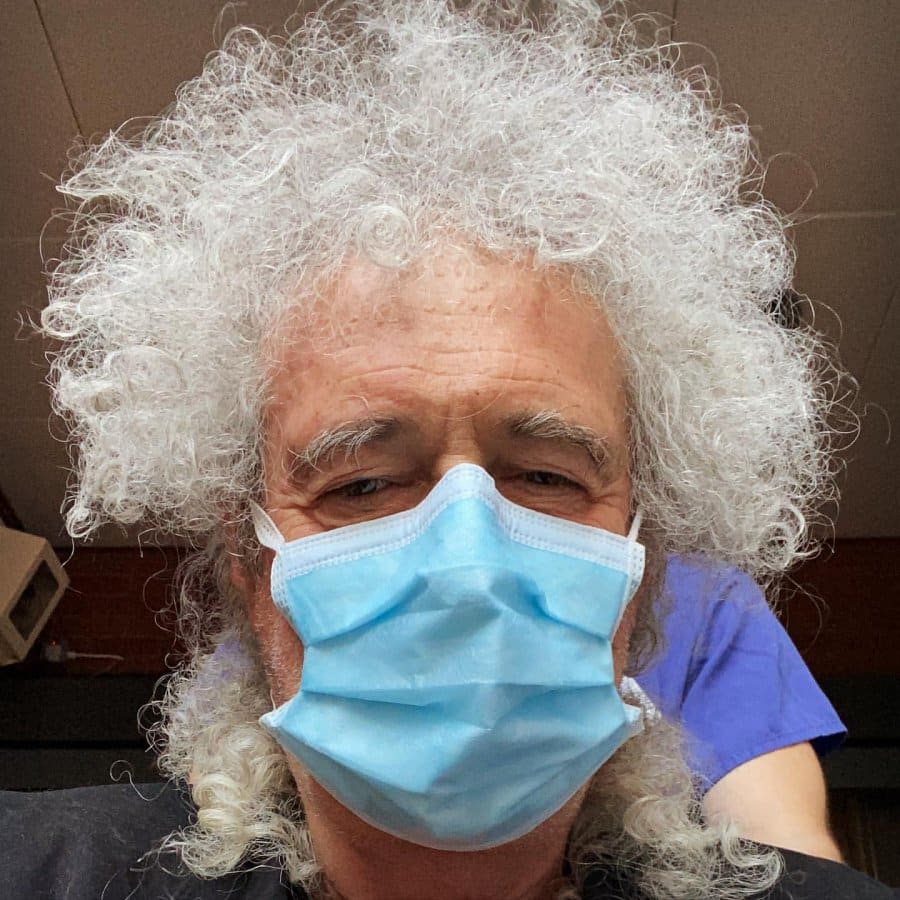 RELATED: QUEEN'S BRIAN MAY REVEALS HOW HE STAYS IN CALM AFTER HIS UNFORTUNATE ACCIDENT
However, recently, the 73-year-old guitarist made his recent appearance on a social media podcast and discussed the current state of health of himself. Speaking about his health struggles, Brian May touched the tough sides of the recovery and recalled his stomach hemorrhage. He said while he was talking about his recovery that he's gonna be Iron Man soon.
"It was pretty bad… And the complications that came after were pretty bad, so it's been a big mountain to climb to get back to strength again.
"But it's become my new religion, really – I do my cardio rehab every day, and I'm getting strong. I'm gonna be Iron Man soon.
"I had a wonderful, wonderful surgeon, and I'm so grateful to be alive… 'cause a few years ago, that couldn't have happened. I had three stents in me, which are working just fine, and I feel good.
"The stomach explosion, that was the point where I nearly lost my life, actually – not the heart attack, strangely enough."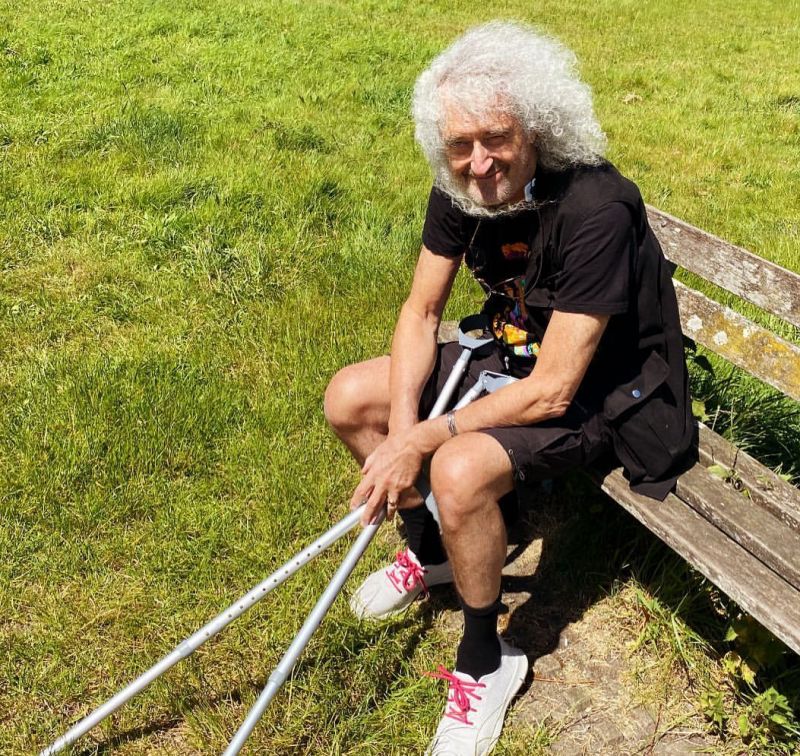 RELATED: QUEEN'S BRIAN MAY LOOKS HEALTHY AFTER SERIOUS HEALTH STRUGGLES
When he continued to recall those days, Brian May stated that the worst thing was the stomach hemorrhage. He added his words that he lost a lot of blood and that he couldn't move at the time. Brian May also mentioned health surgery and said it was not an easy decision.
"You have to be so careful with the medication that they give you because it's great for the stents, it's great for the heart, but it's not very good for the rest of your body, and you can really go down. So it's a tightrope.
"The worst thing that happened was the stomach hemorrhage, and I lost an awful lot of blood all at one time and just was wiped out – I couldn't move, I couldn't get across the floor.
"So that was the worst point for me. But I had a bit of a bad time all around. It sounds amusing, really, a catalog of disasters – 'cause I had sciatica as well, and I'm not quite sure how I got that, but the pain from that was so excruciating.
"I couldn't really go through the operation at first. The actual heart operation was a doddle compared to sciatica."
RELATED: QUEEN'S BRIAN MAY PRAISES NITA STRAUSS WITH A SPECIAL LETTER
Queen + Adam Lambert are happy to announce their newest and second live album titled "Live Around the World," which was released on October 2nd.
Brian May has also recently showed his socially distanced workplace for the first time to fans through his social media accounts.
Watch Brian May's entire interview below.